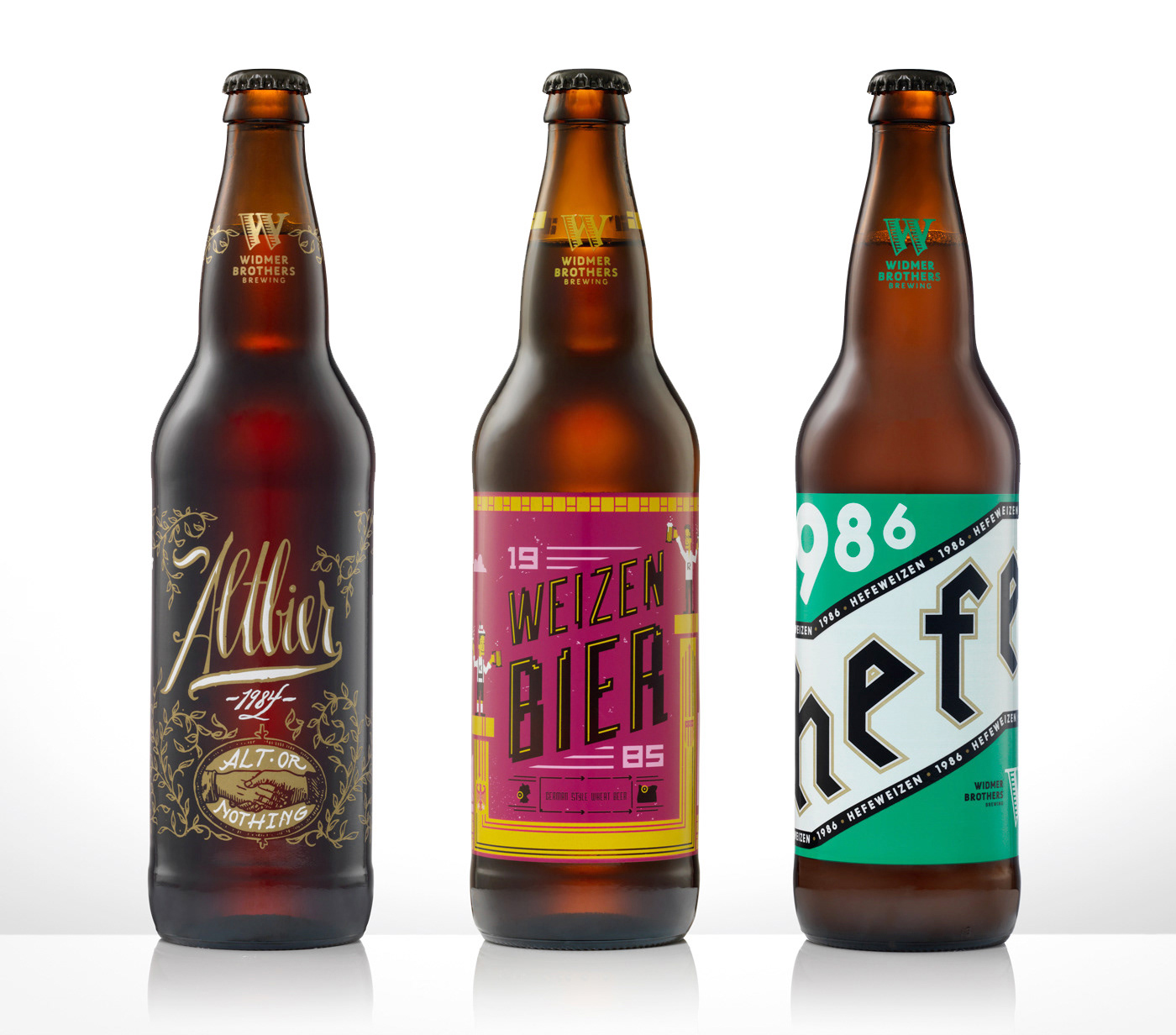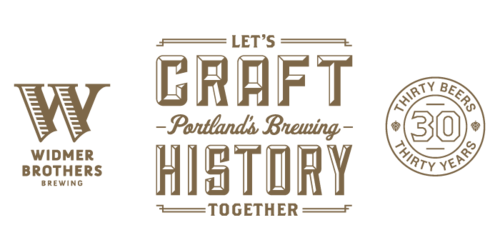 I was approached by Widmer Brothers Brewing to be part of their 30th anniversary celebration. 
Beginning in April of 2014, the month Widmer Brothers was founded in 1984, the brewery began realeasing 30 small batch beers, each brewed to commemorate a specific year and beer in the brewery's 30-year history. These beers are some of the most memorable, innovative or otherwise important beers in the brewery's history and will be released through April 2015.
The brewery tapped some of Portland's best creative talent for the 30 Beers for 30 Years label designs. Thirty different local artists and designers each created label art for the beers in this series based on their interpretations of the beer, resulting in a unique look at the past 30 years of Widmer Brothers Brewing. 
I ended up with the 1985, a huge year for me and every other kid across the US. It was the year Nintendo came out

. I went into the project hoping to work in some 80's homages and with the Nintendo release in '85, latched on to that asethitic. I learned a lot of backstory on this beer, which was brought over to the states from Germany after one of the Widmer Brothers shadowed a master brewer in Dusseldorf Germany. So I worked with the idea of transportation in a nintendo world. Super Mario Bros. warp tunnels were a natural fit. The 8-bit style, and Widmer Bros/Mario Bros quickly took shape, incorporating a few classic mid '80s tones and the label was born. 
INSPIRATION + INITIAL SKETCHES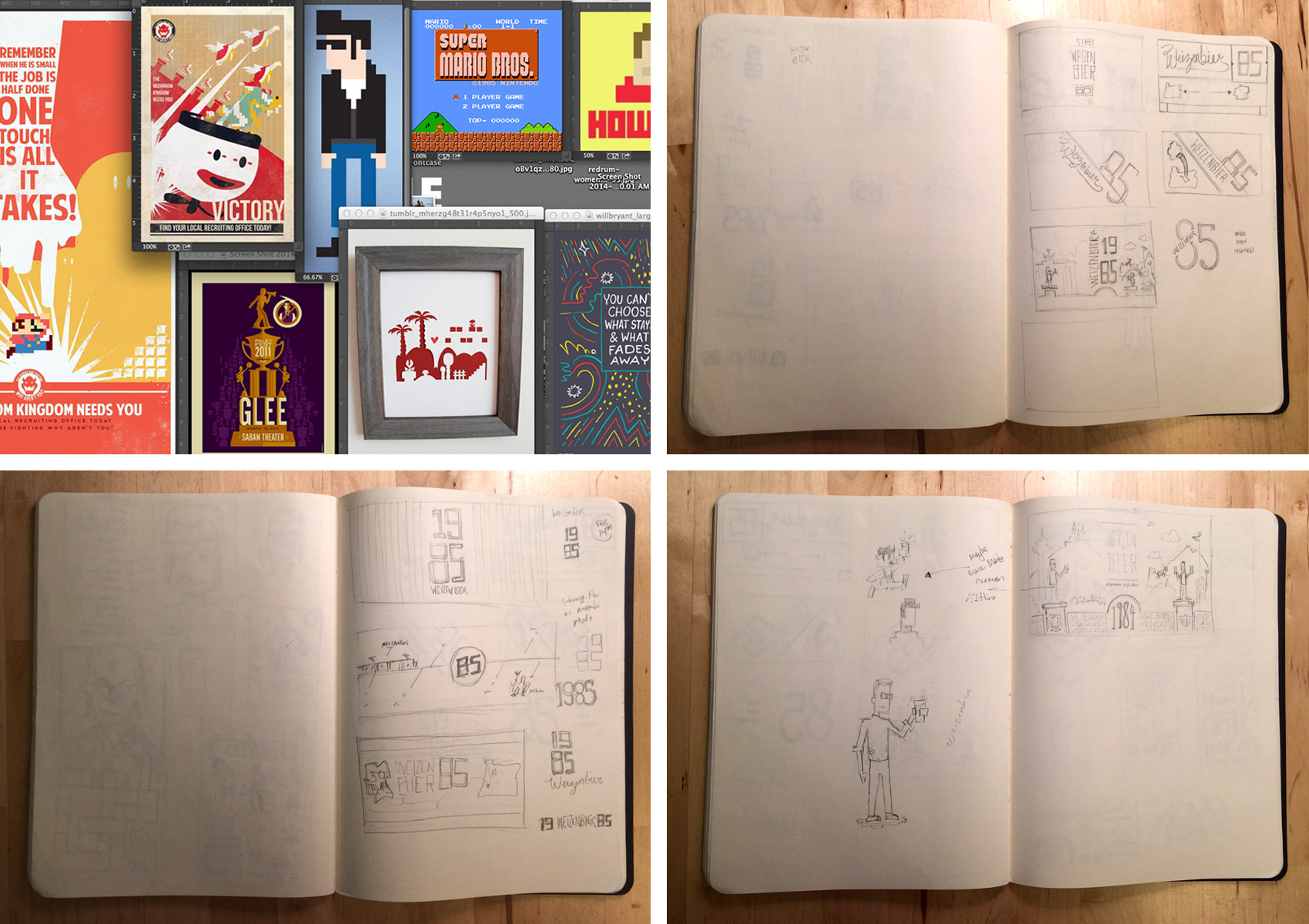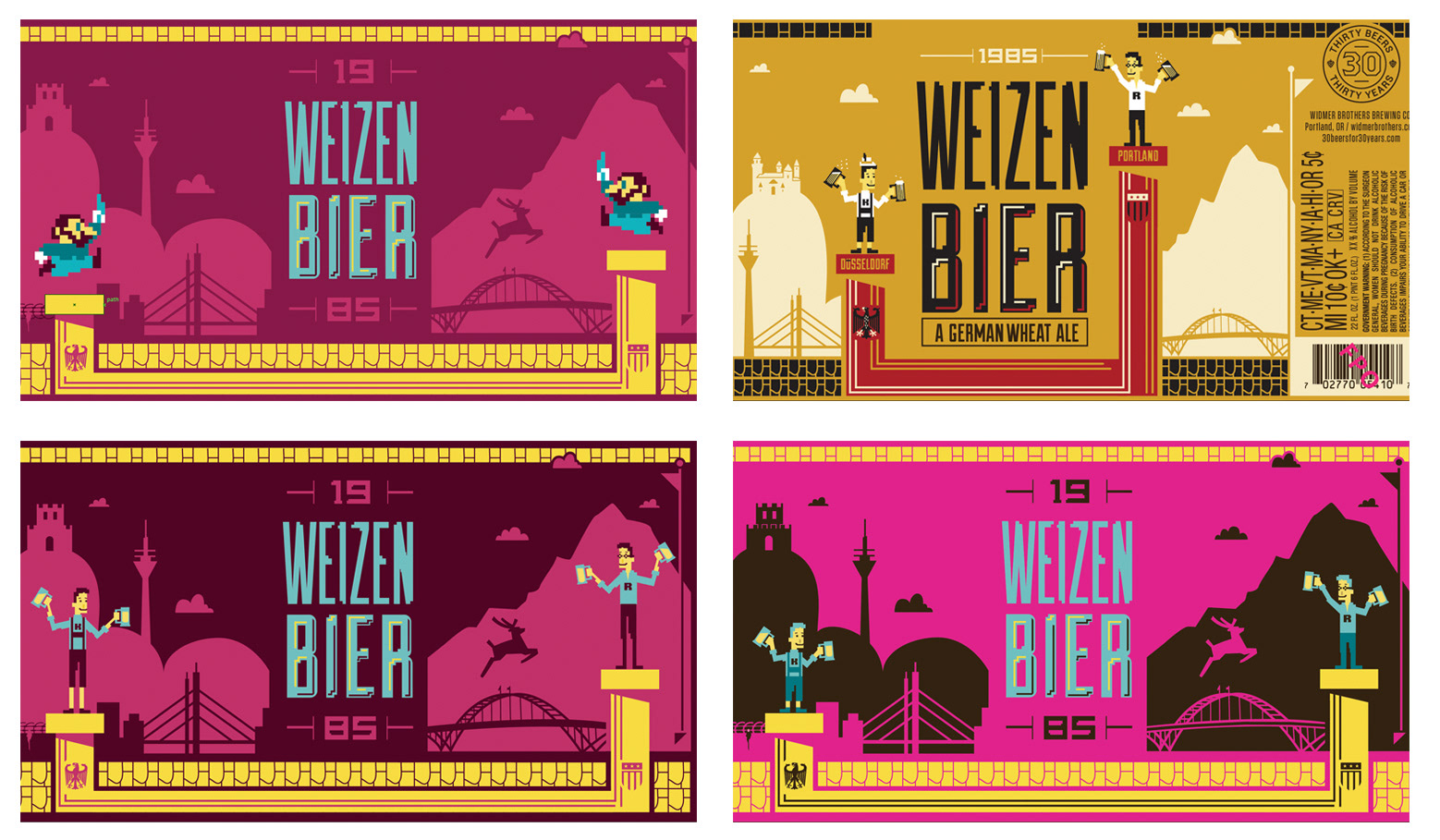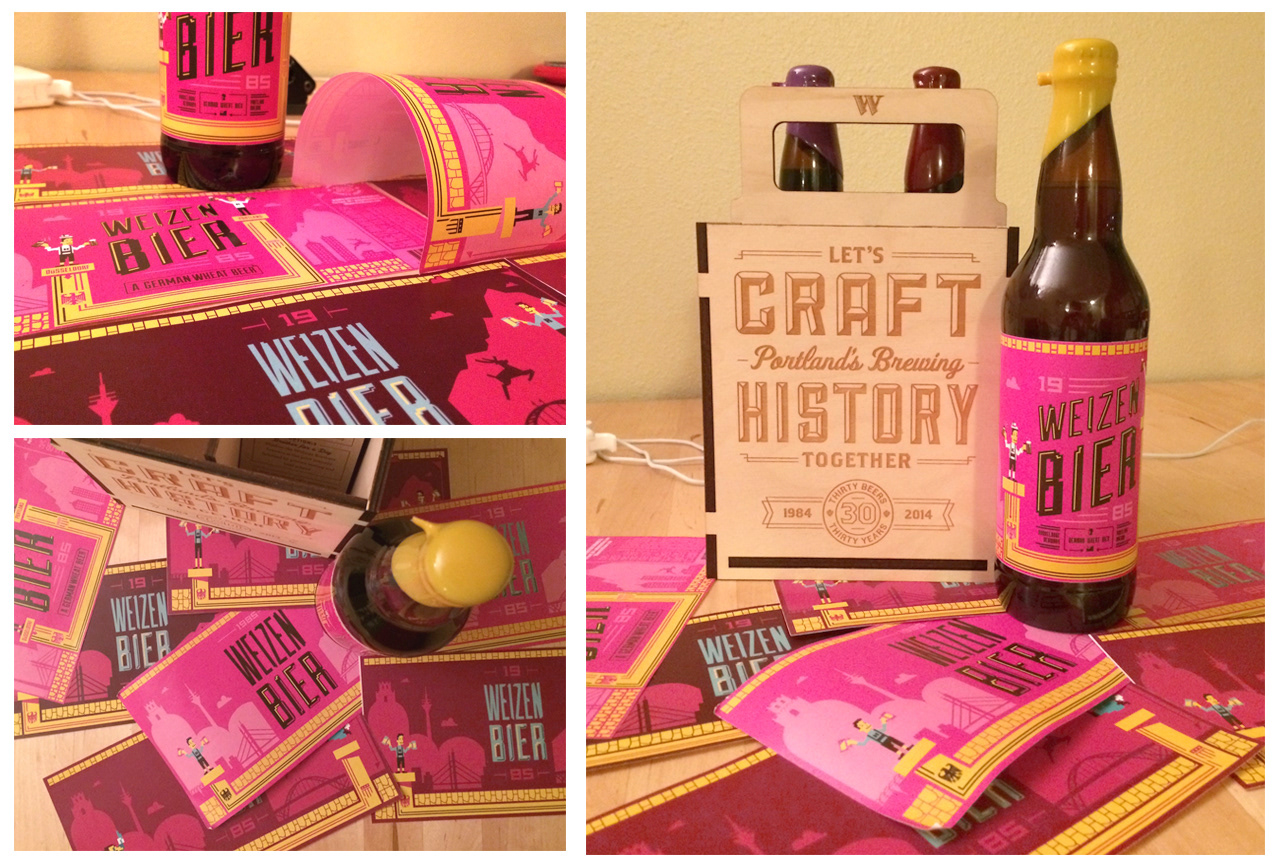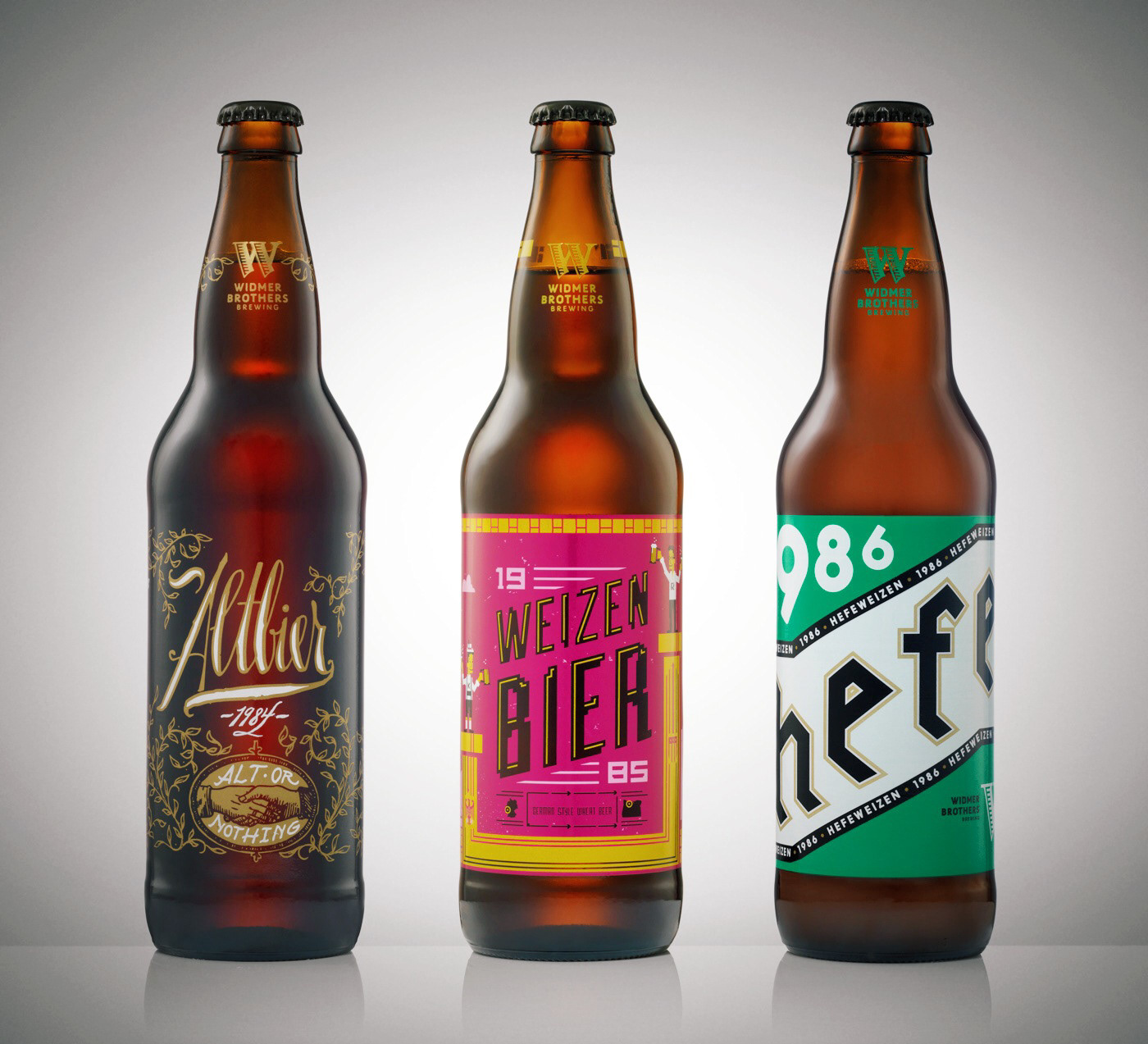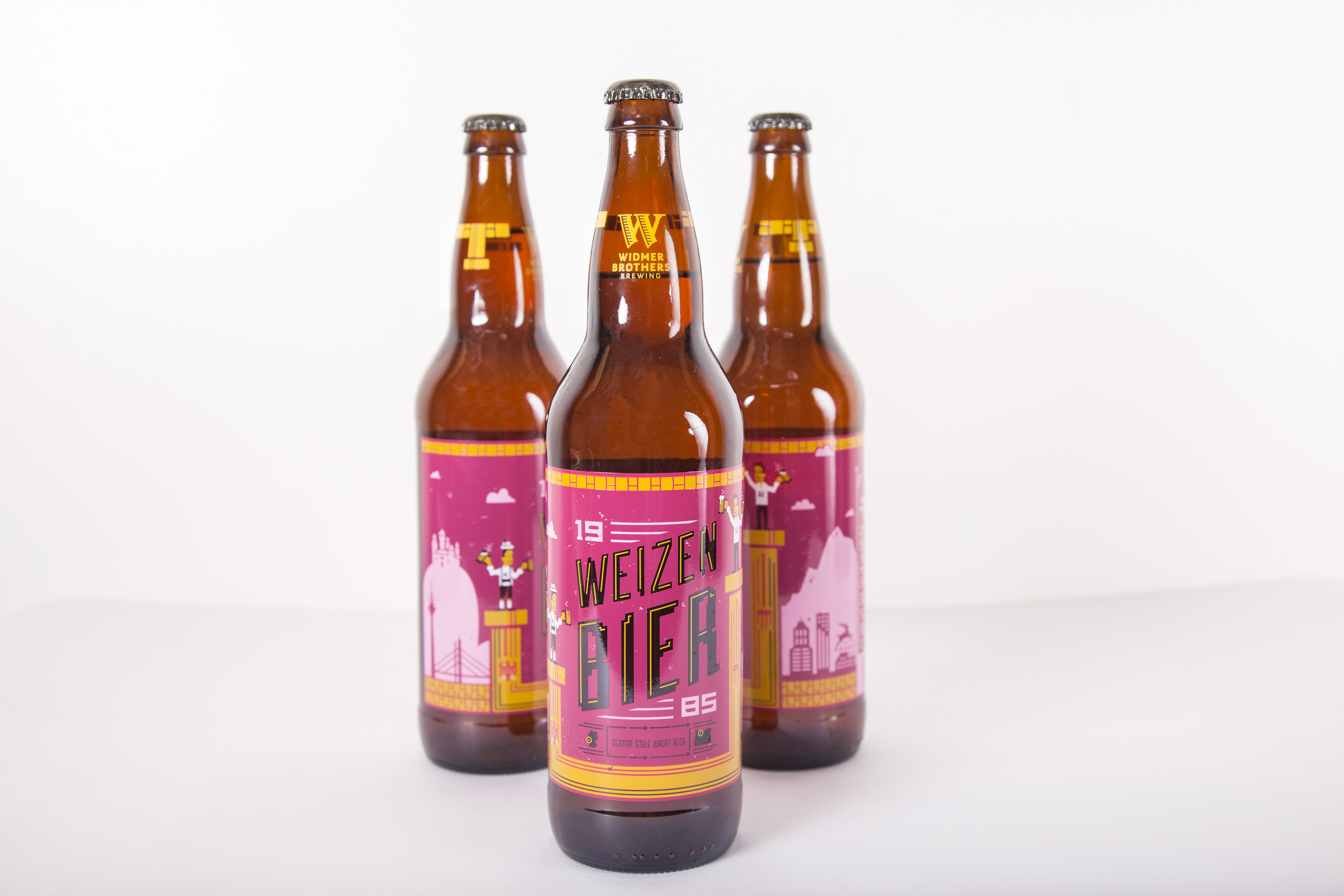 On the official website : 
http://30beersfor30years.com
each beer is on display with some clever animation thanks to the good people of Sasquatch Agency