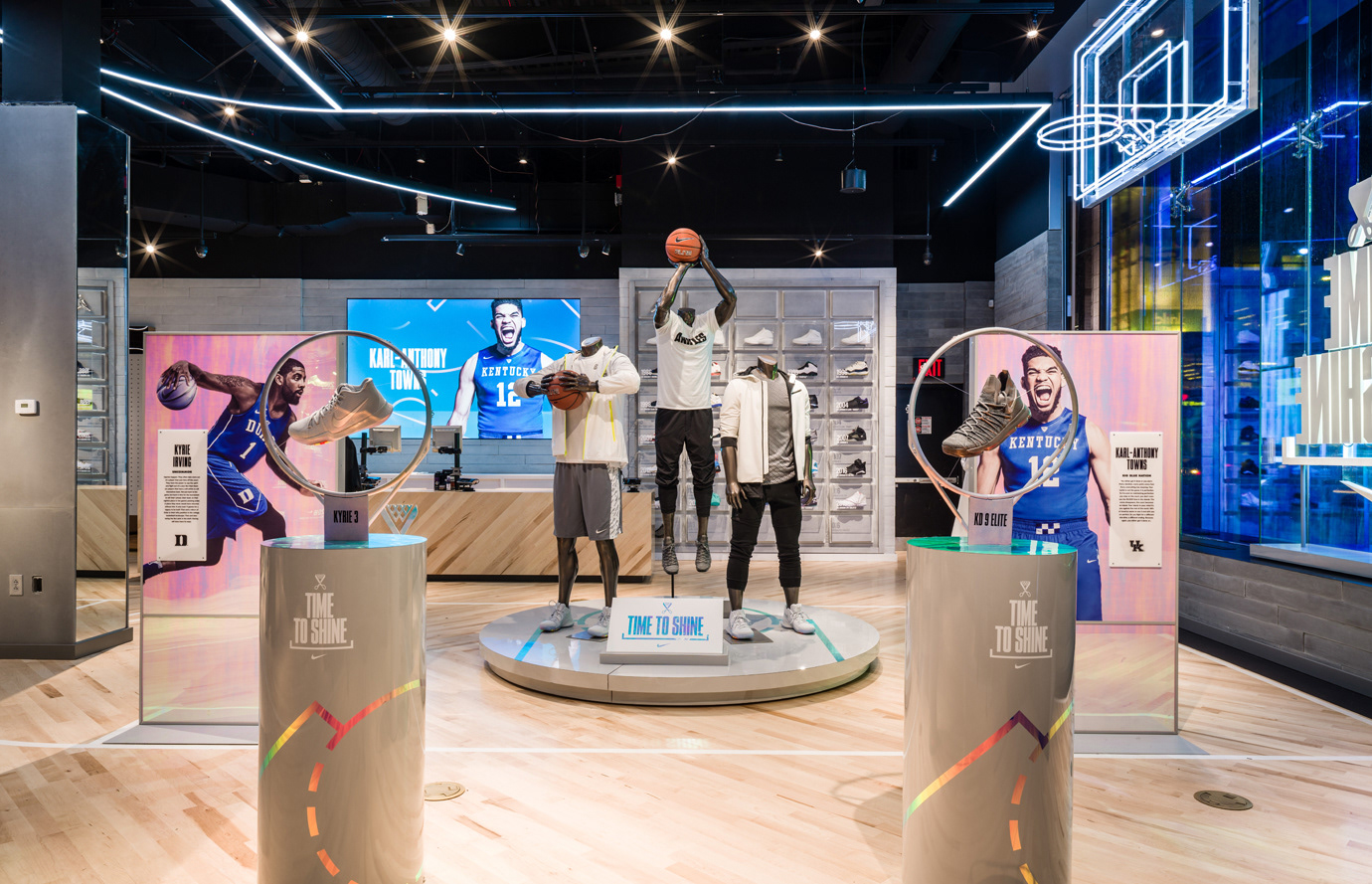 I lead the IDL team in creating the initial basketball campaign for the House of Hoops Harlem store relaunch. This 'Time to Shine' initiative focused on four prominent collegiate athletes and four new shoe colorways. We were tasked with making an impact without dominating a brand new location. Nike Basketball's yearly March Madness campaign started with a simple phrase, 'Time to Shine' playing off the iridescent swoosh featured on each pair of kicks. We curated 4 unique athlete stories with a material play to link the entire story with the environment. We found a specialized, semi-transparent  iridescent window vinyl for the front of the store, then matched that with a unique acrylic sheet that would allow each athlete to radiate. The full window takeover changed the color an appearance of the entire display zone depending upon the time of day and amount of exterior lighting. Carrying the shimmer across custom shoe pedestals and apparel zones tied the entire experience back to a shining moment.
Initial Concepts + Doodles + Dreams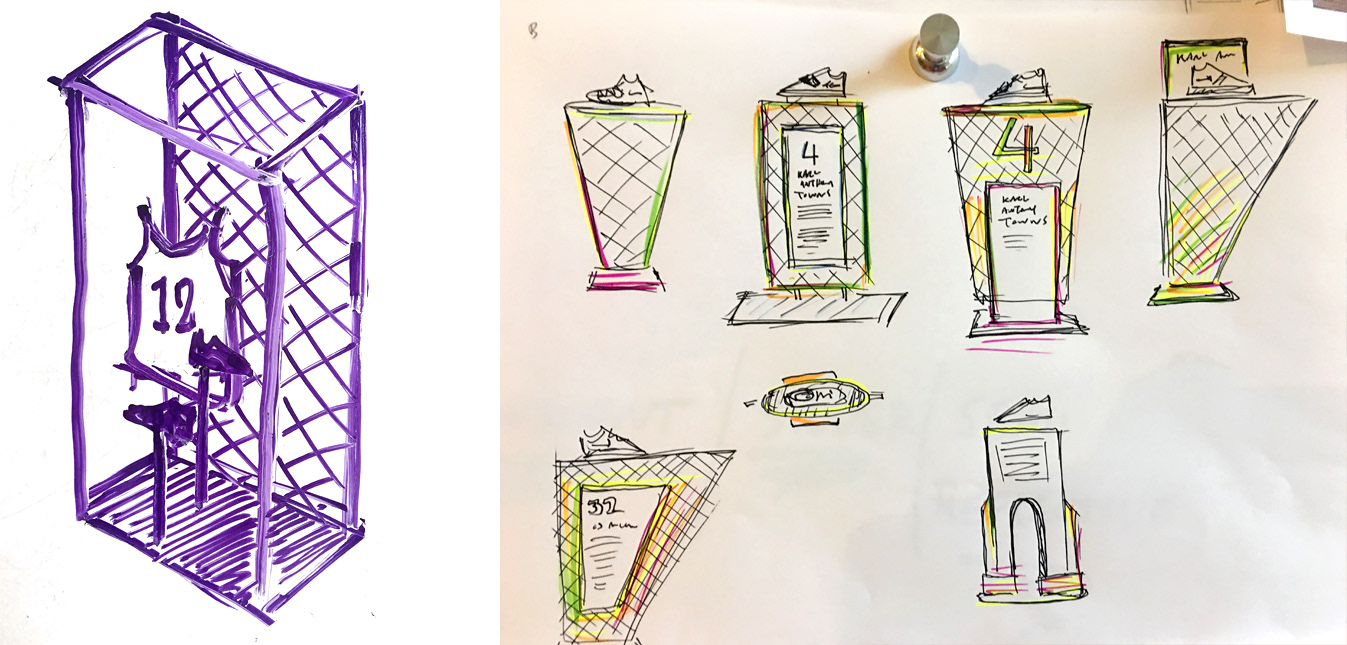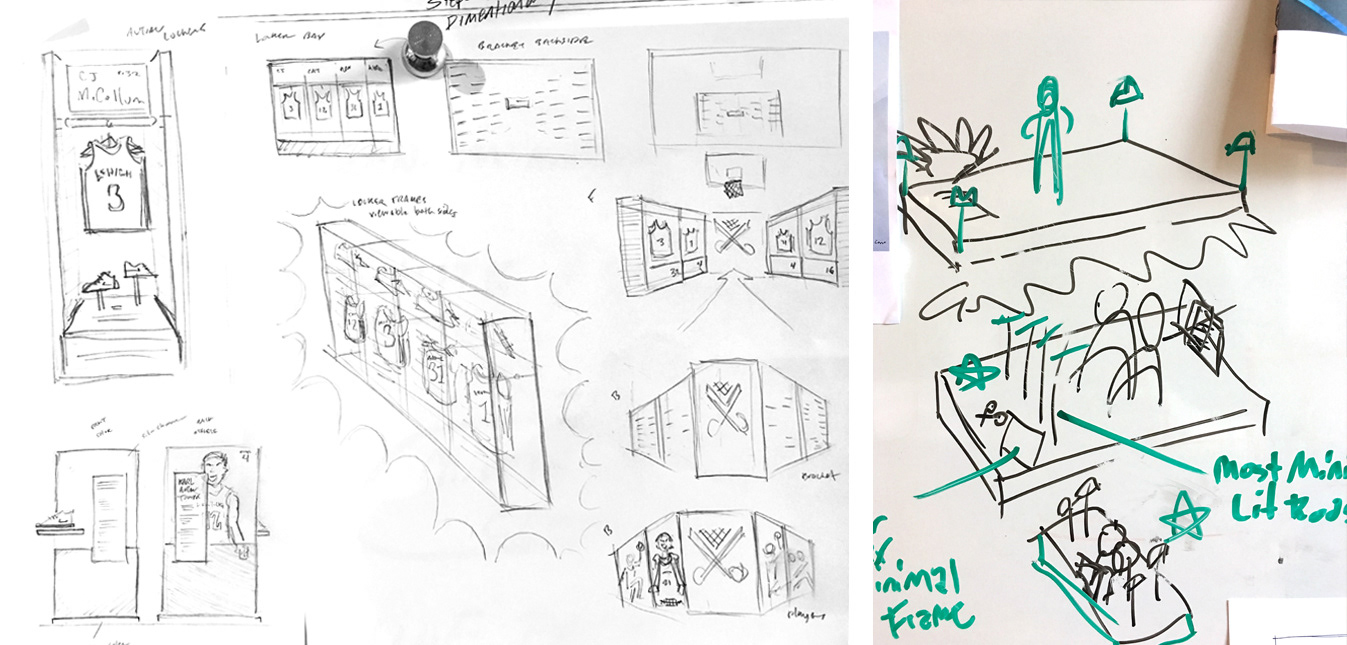 The materials for this campaign came directly from the shiny swoosh of the footwear. In order to achieve a similar iridescent, we were able to source some semi-transparent lumisty film which changed color based on the amount of light that hit the surface area!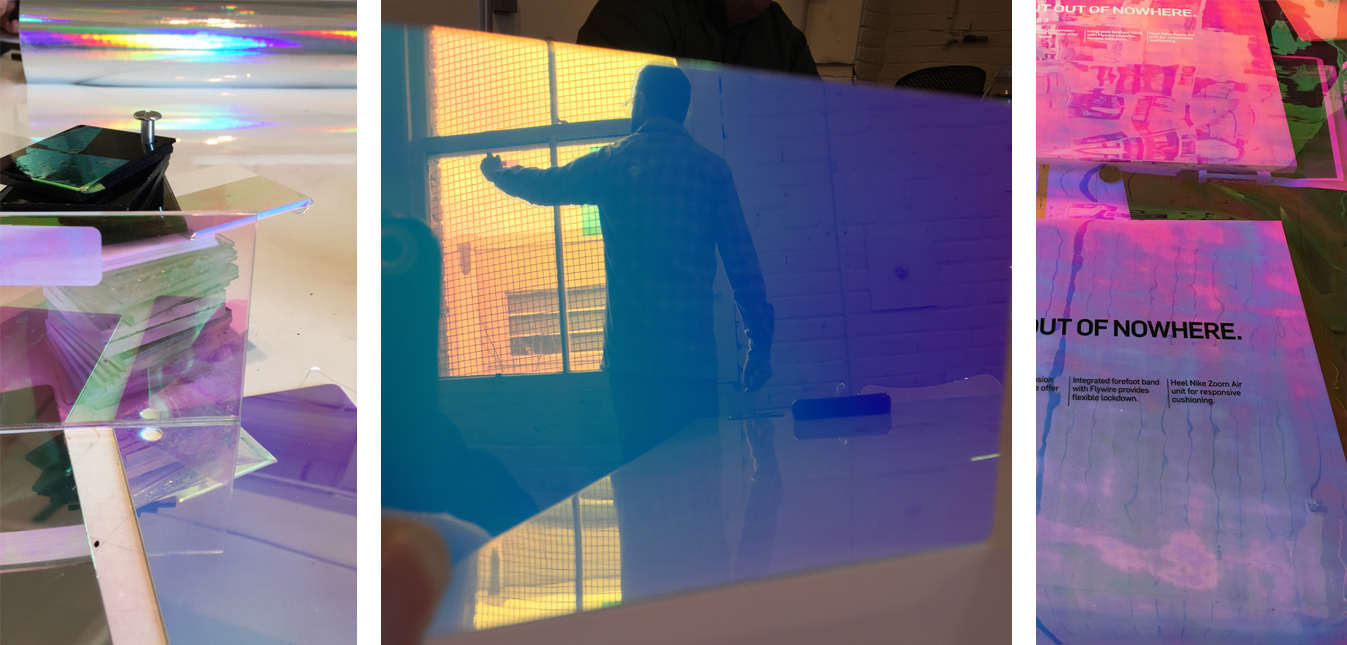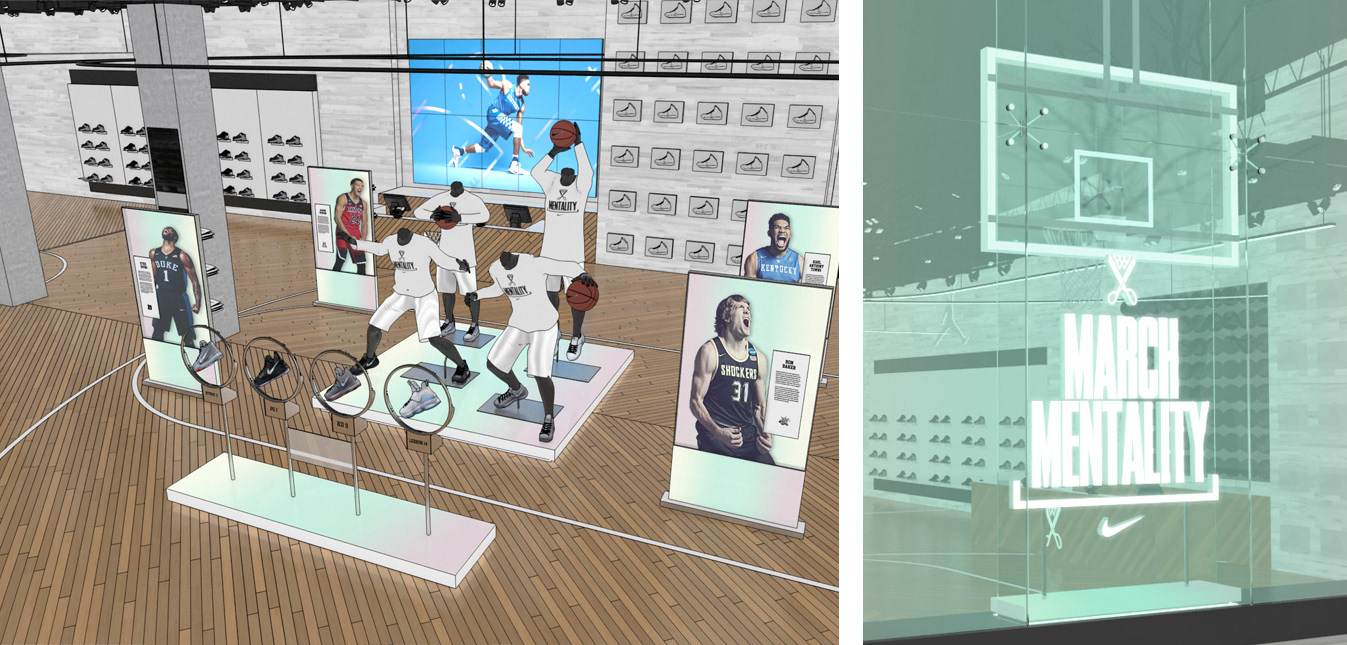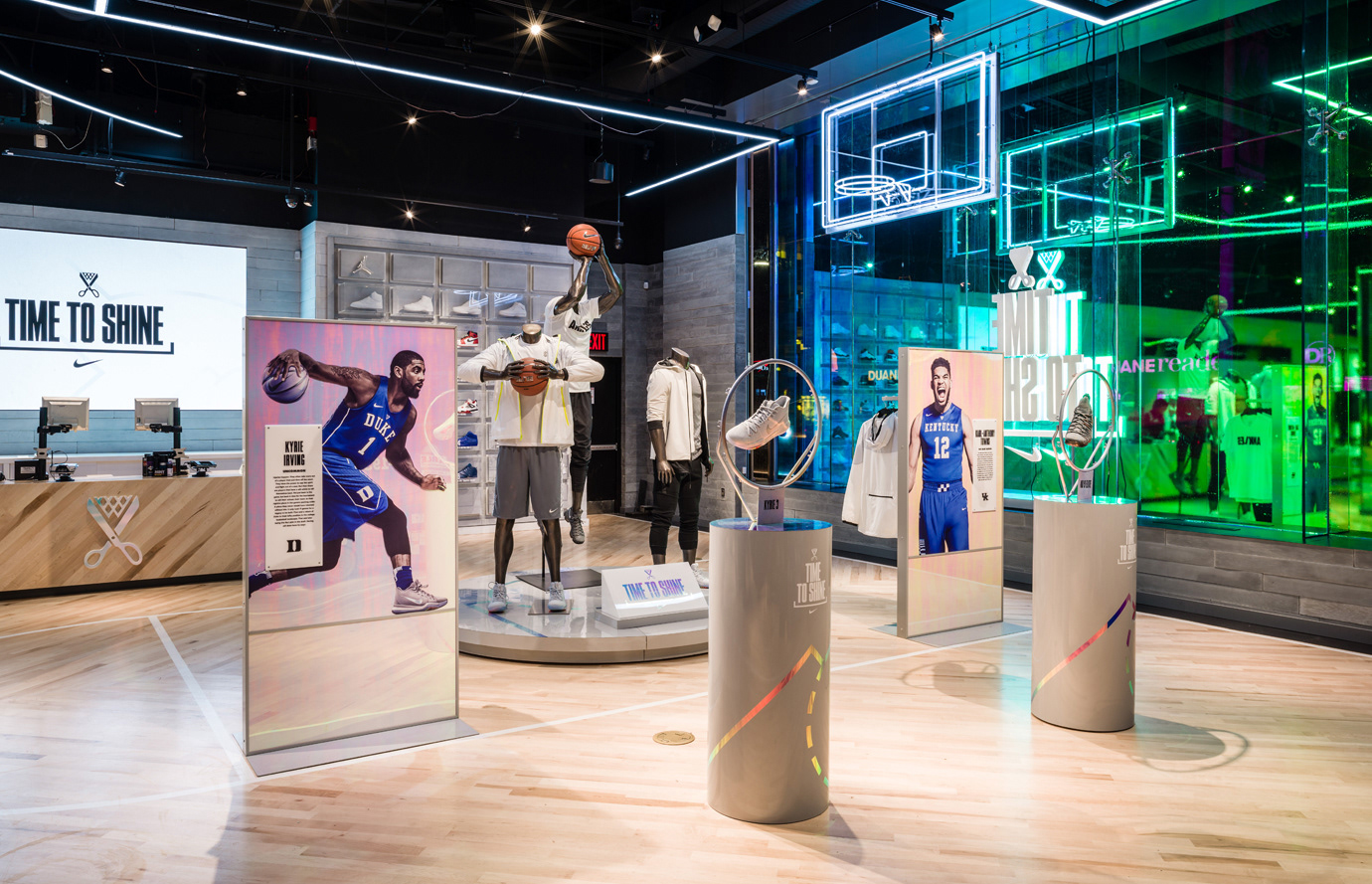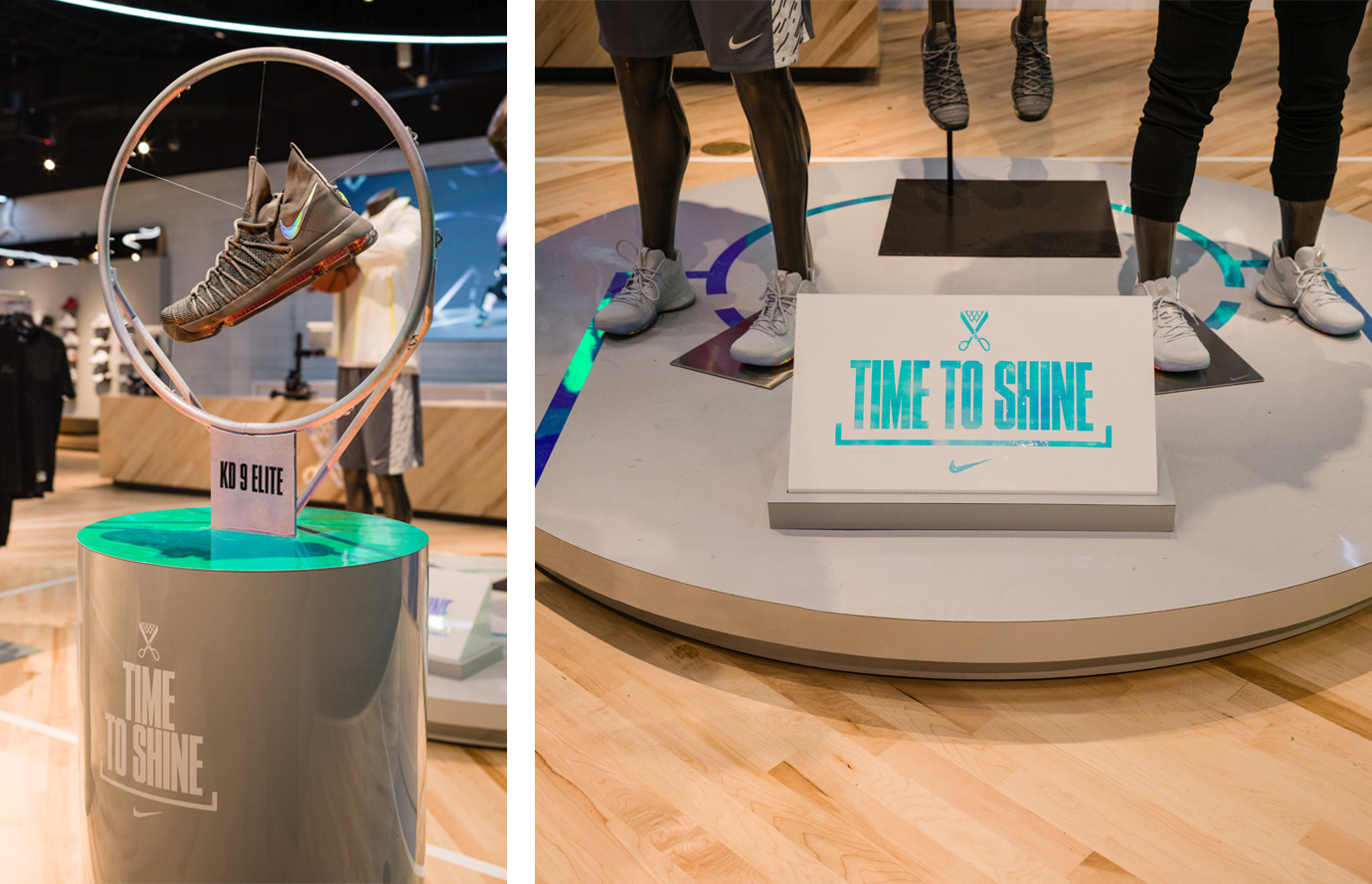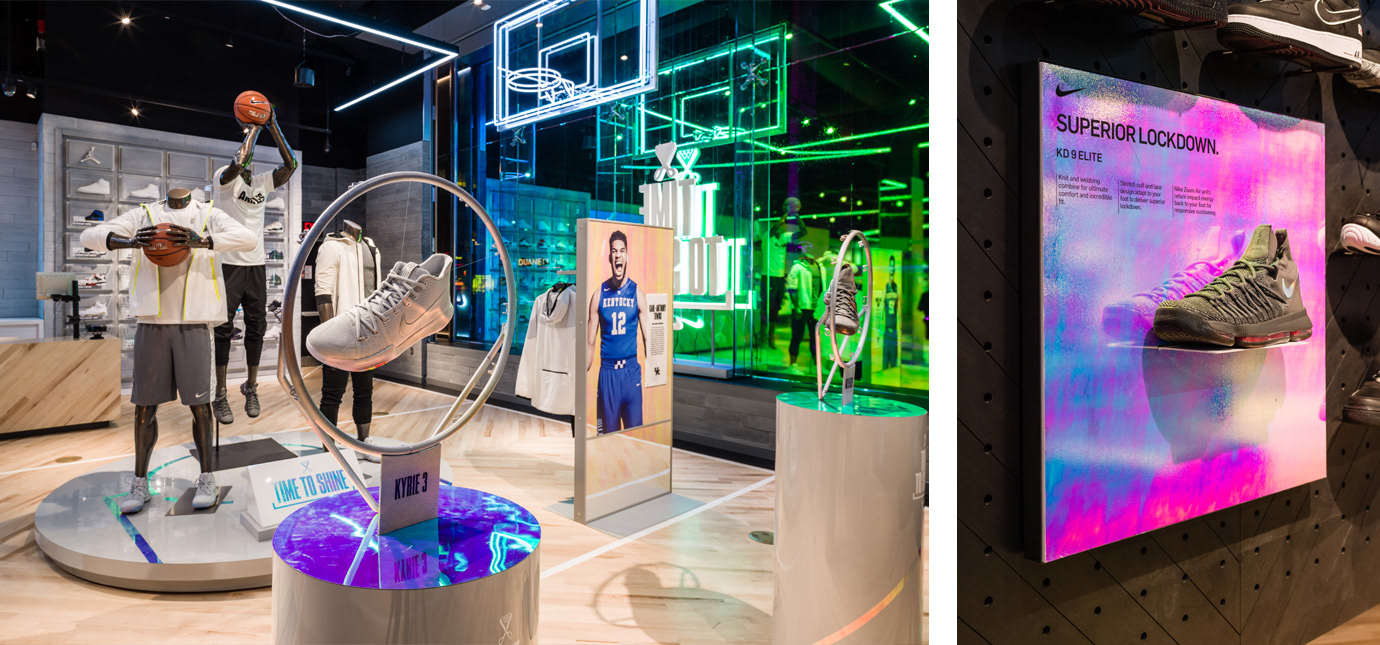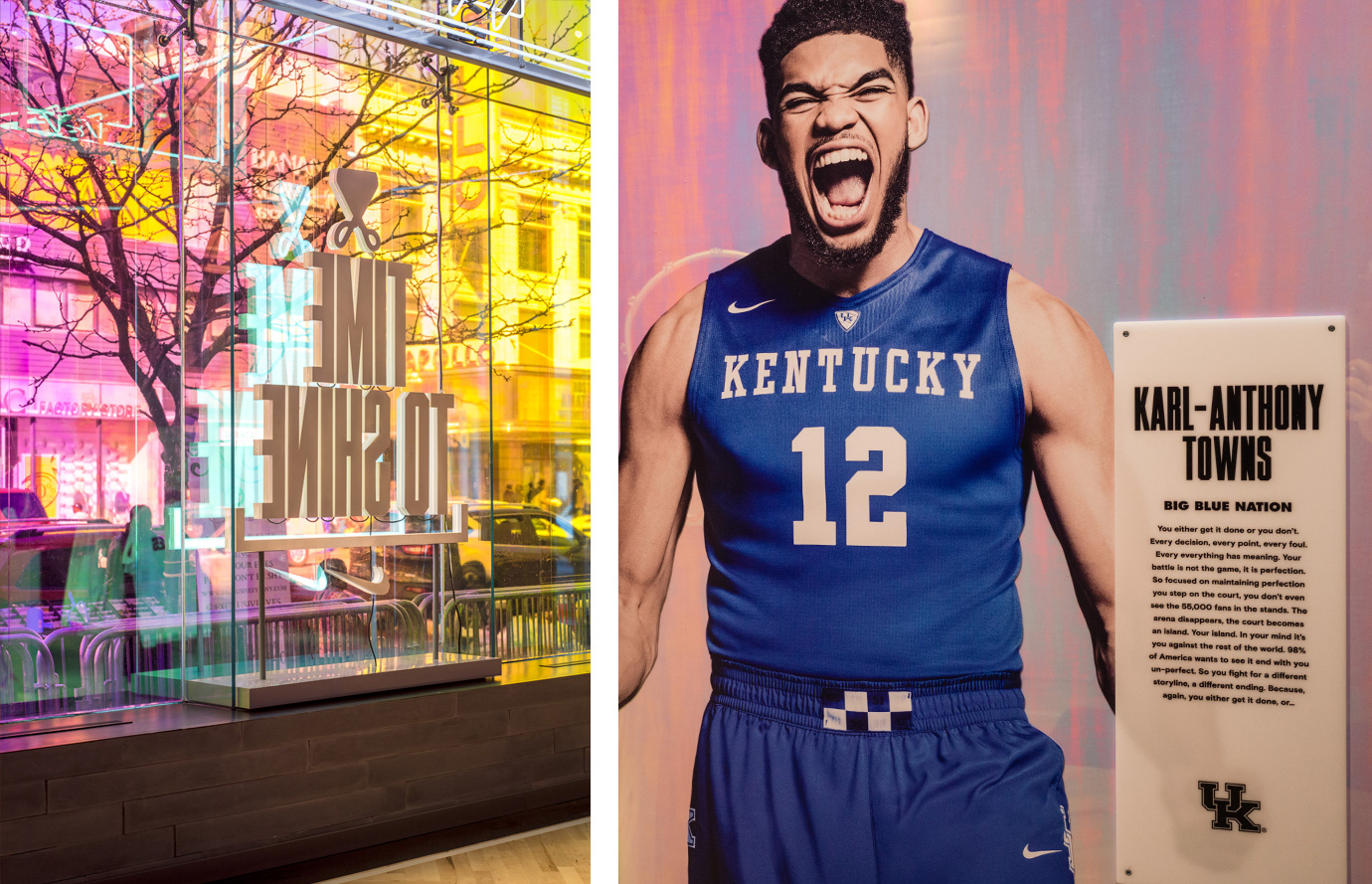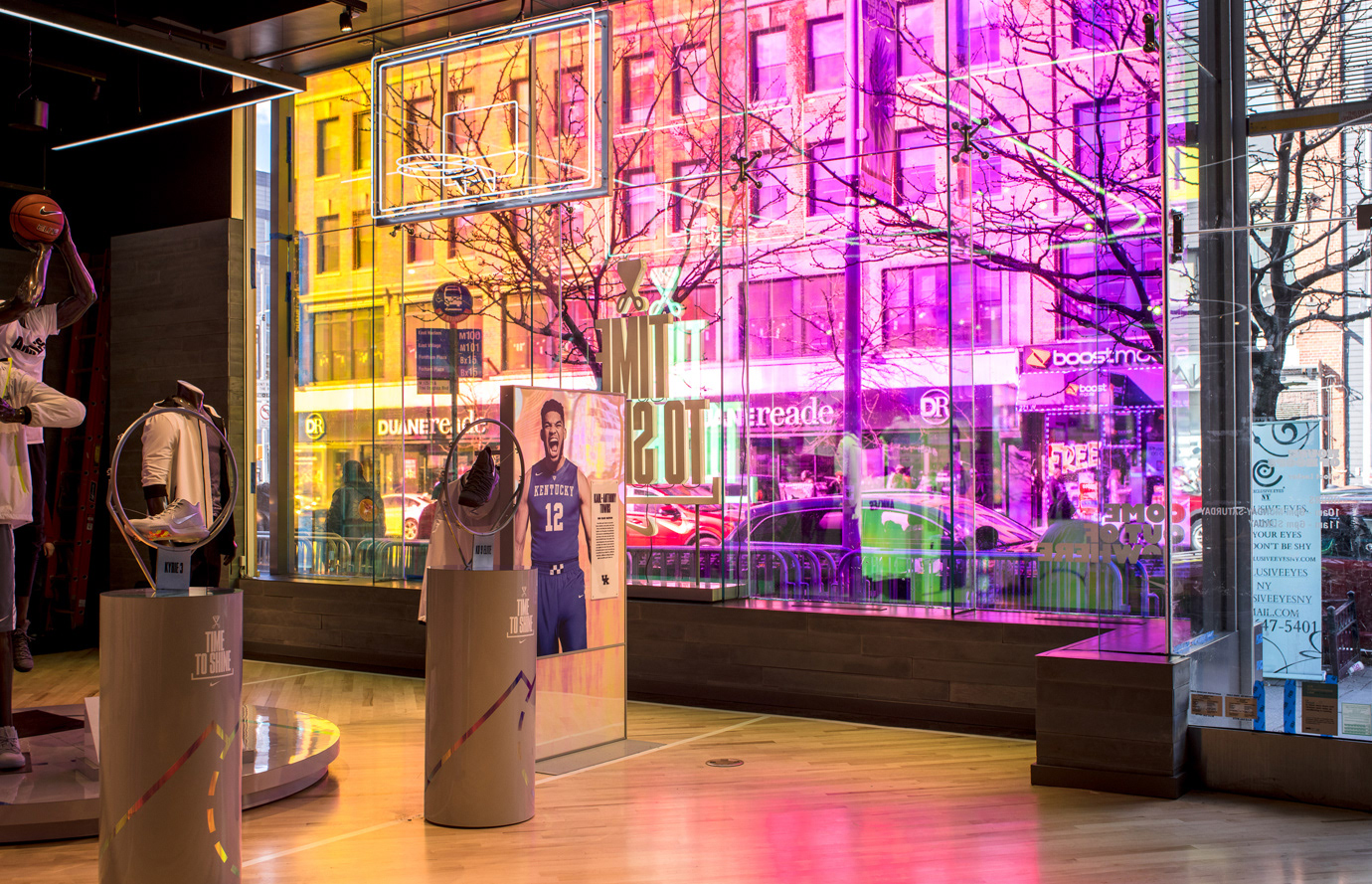 Creative Direction: Sara Schmidt
Lead Design: Tim Weakland
Design: Brian Eyler + Eric Brown
Account Management: Bryan Humphries
Project Management: Amalie Szakacs
Project Build IDL Crack Shop + Greg Schaal