In 2017, Nike began a new partnership with the NBA by launching the most innovative basketball jersey ever created. IDL helped Nike seed influencers before the public jersey release with custom kits for a select batch of 350 lucky souls.

The task began with an ideation round focused on a larger seeding event bringing regional fans from multiple cities together around a launch party. Eventually this event became a more refined kit that was mailed direct, but we had some fun dreaming
up possibilities.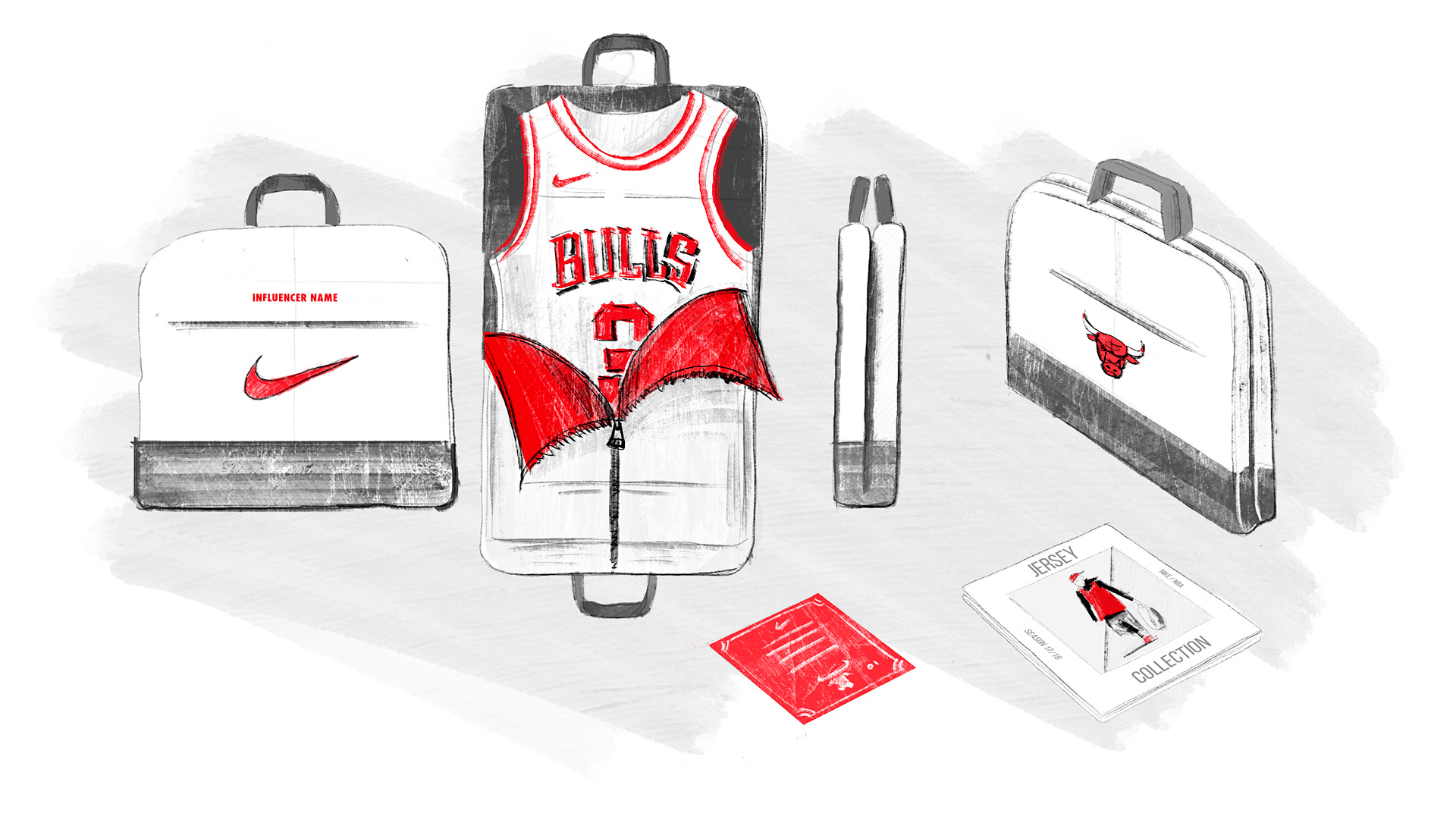 Our favorite idea of the first round happened to be a tailor shop takeover play where influencers in select cities would receive custom garment ticket invitations to pickup their seeding kit. A mailed ticket, would be redeemed for a new jersey. The shop would also offer the public a chance to exchange old jerseys for the new Nike exclusive.

Each seeding idea centered around a large-scale seeding event moment in conjunction with a personal seeding kit take-away.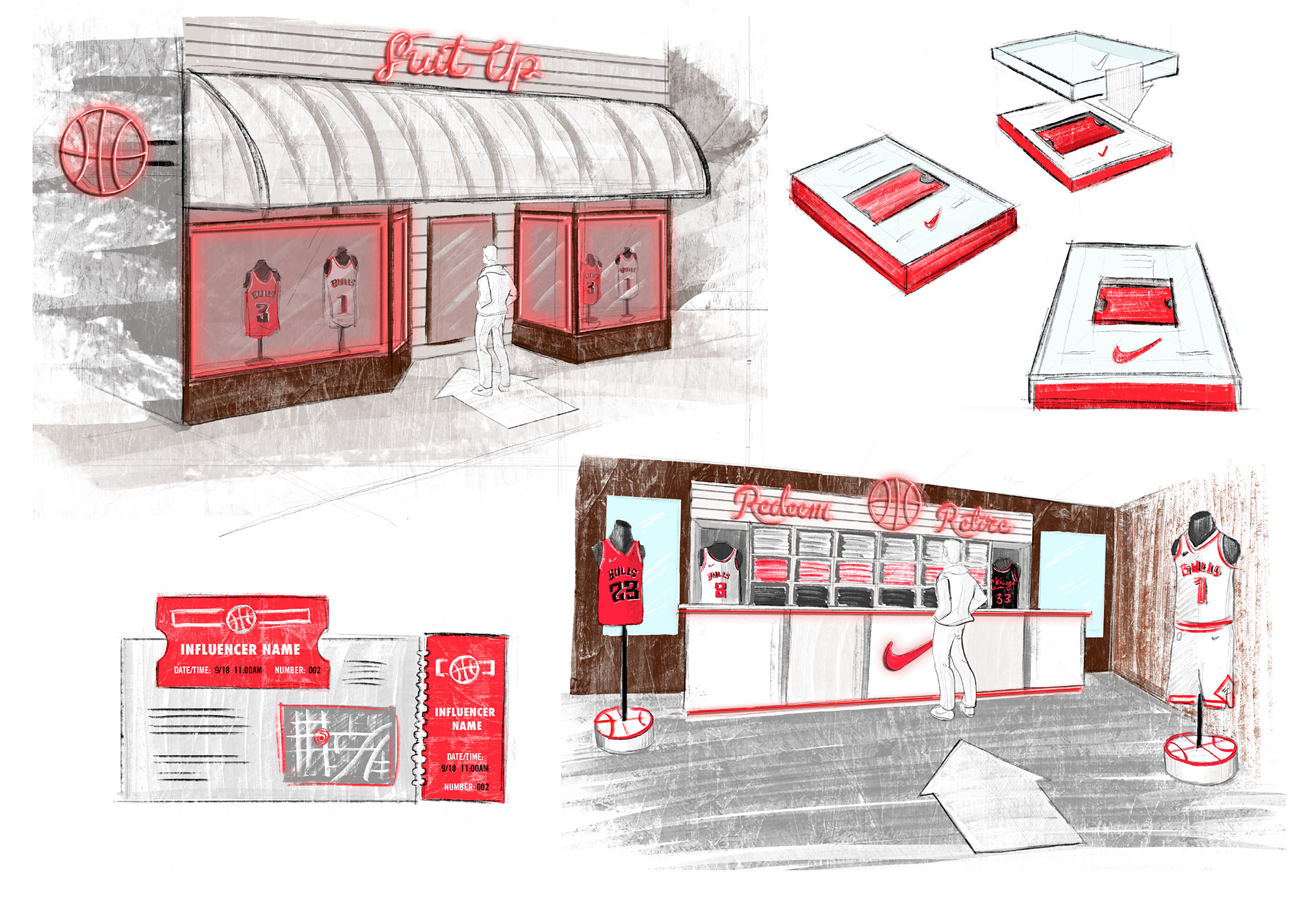 Another idea involved providing the best fans of select teasm, a day in the life of an NBA player. From signing a contract to riding the bus and touring the locker room, influencers would be able spend a day in the life, complete with a shoot around with the team. At the end of the day, each participant would even get a keepsake jersey kit and team specific poster.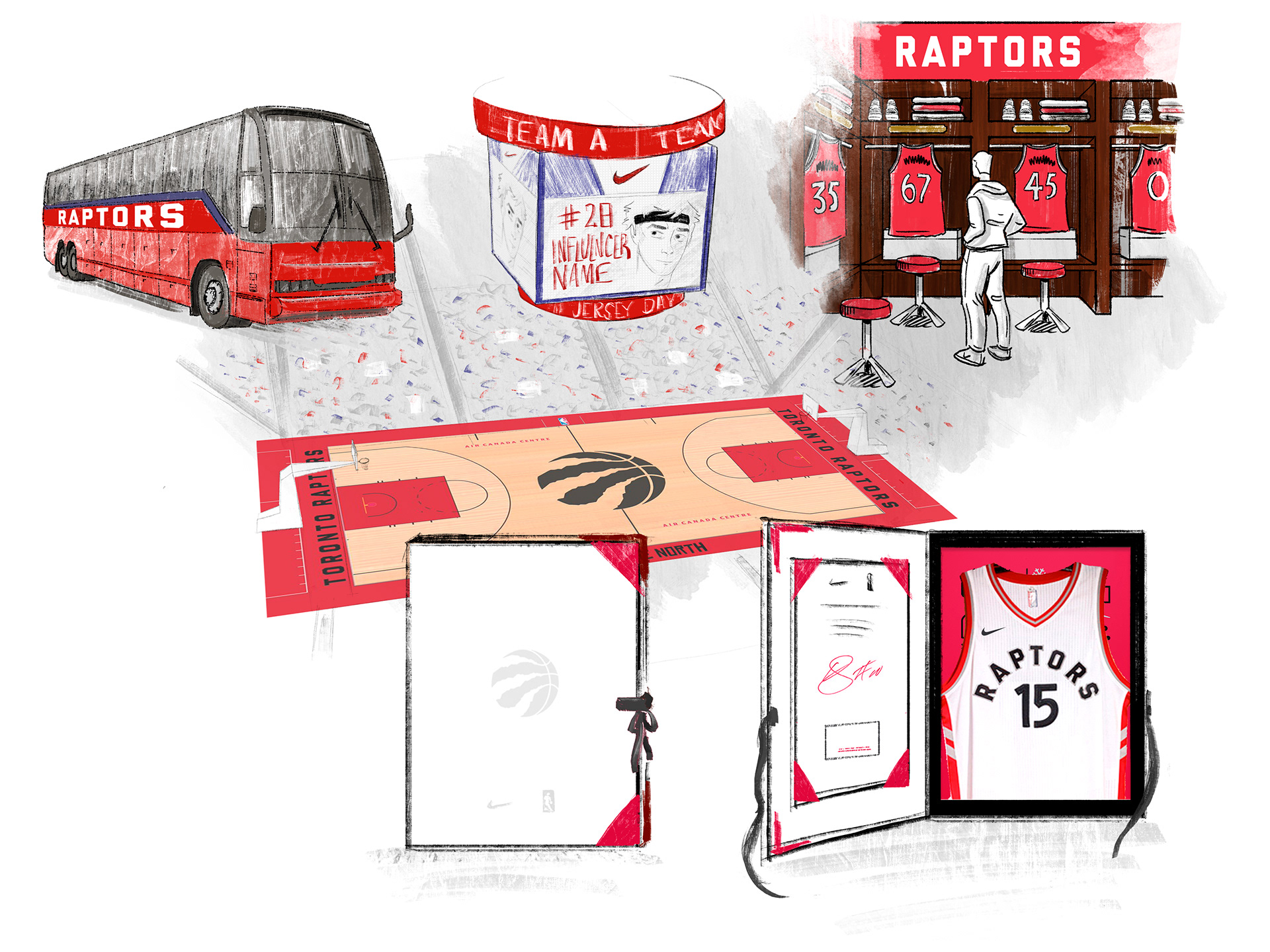 The final kit creation required pairing down our initial thoughts to more timeline friendly execution, focusing exclusively on the personalized garment bag. We moved quickly, from the sketch to a final product that lead the jersey rollout ahead of a sweeping campaign that washed across the retail landscape dominating headlines and digital spaces. The final product entailed a branded garment bag with a jersey hung inside on a custom hanger complete with a team specific tag on the inside and a custom name tag on the outside. Each kit was rounded out by a pair of AF1s in team color inside a branded dust bag.