The Seasoned Traveler :  A Winter Warmer Ale
At Sincerely Truman, we value understanding what makes your story meaningful. We are storytellers, designers, strategists, developers, and craftsmen. We wanted to give our clients and friends a meaningful christmas gift. Each year is a journey and should be celebrated, so the thinking went, what better way then with a delicious brew. We crafted The Seasoned Traveler in the hopes that each person receiving one might be able to take a moment, crack this beer and reflect on the past 365 days of struggle and triumph. Our 2013 was a wild ride .... a story worth telling and we thought our clients might enjoy doing the same. 
The process was long, thorough and we didn't cut any corners. It began by tapping the good folks of Humble Brewing to take this project from concept to carbonated reality. Humble let us crash the brewery and actually assit in brewing the beer. Next, the design team jumped on the task and we took over a whiteboard wall. Sketches were made, research was done, interns were given tasks no one else wanted. We examined a ton of bottles, drank a ton of beer (market research), and had a blast. As the design dust settled, we were left with hand numbered labels, a bottle wrap, stickers, and a stamped, wax seal. The Truman team then returned to Humble Brewing where were spent another long night bottling, caping and boxing 223, twenty-two ounce tall glasses of winter warmer with an alcohol content of 7.8%. The bottles had to sit and carbonate for 3 weeks so we took that time to craft a web experience. Everyone who got  a beer was directed to learn our story and share their story on the site. (www.the-season-travler.com). Then it was assembly line time. Truman put together each bottle by labeling, individually numbering, hand dipping, wrapping and stickering all 223. Each package got a handwritten note and off they went to past clients, prospective clients, friends and generally interesting people of all sorts. To celebrate The Seasoned Traveler launch, we threw a happy hour kegger with some ST on tap. Friends, family and the neighborhood stopped by and a good time was had by all. At 7.8% it was tough to have a bad time.
Starting the beer at Humble Brewing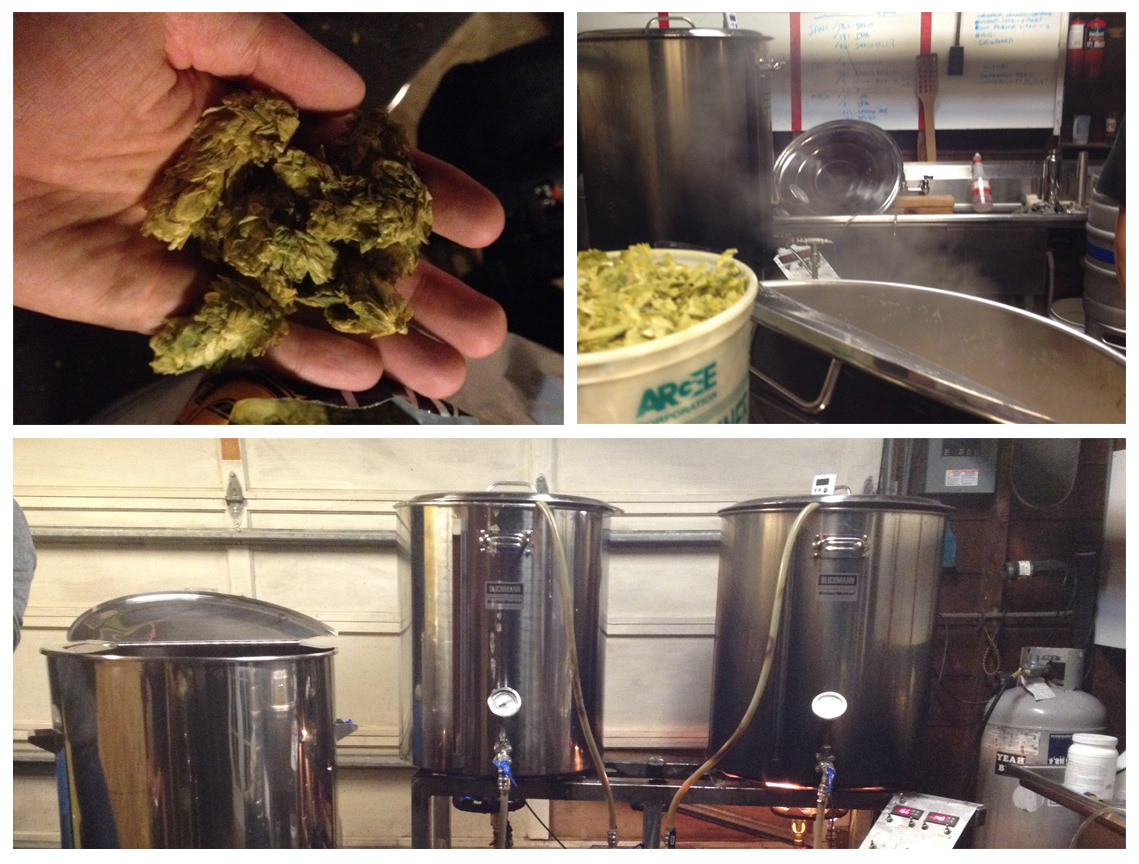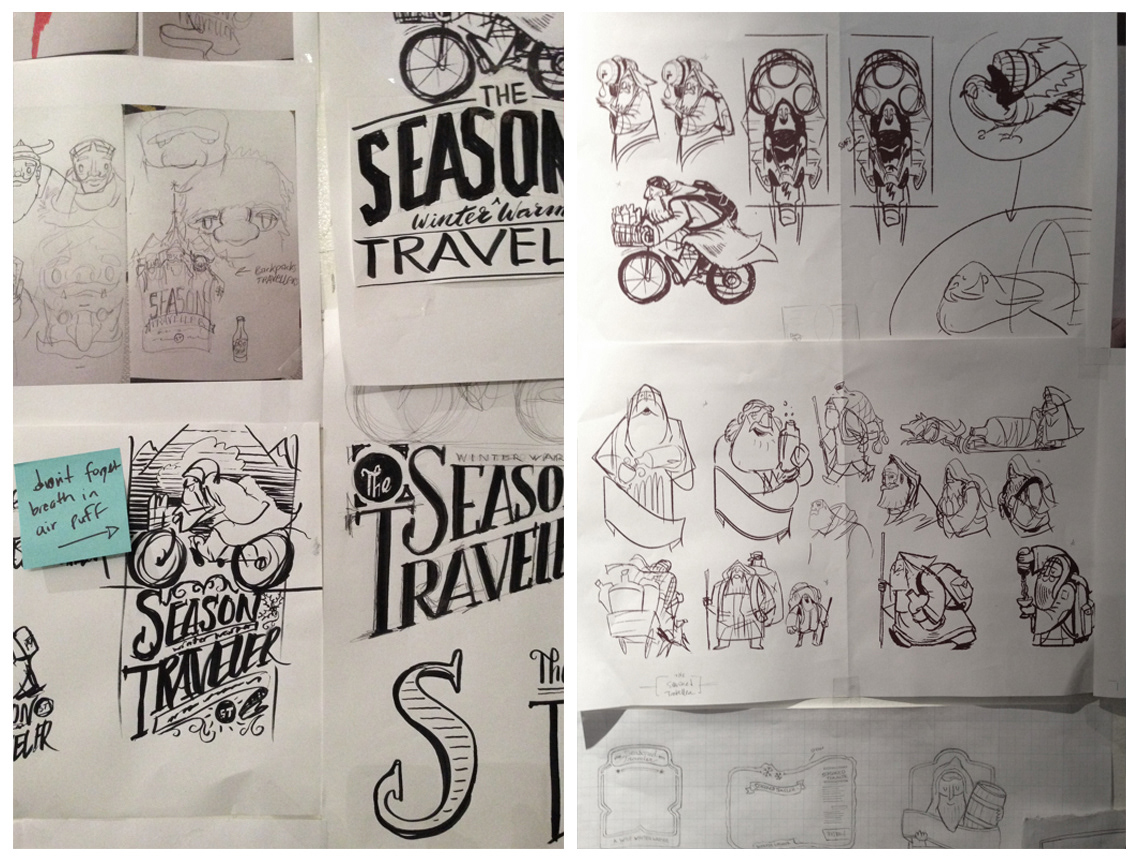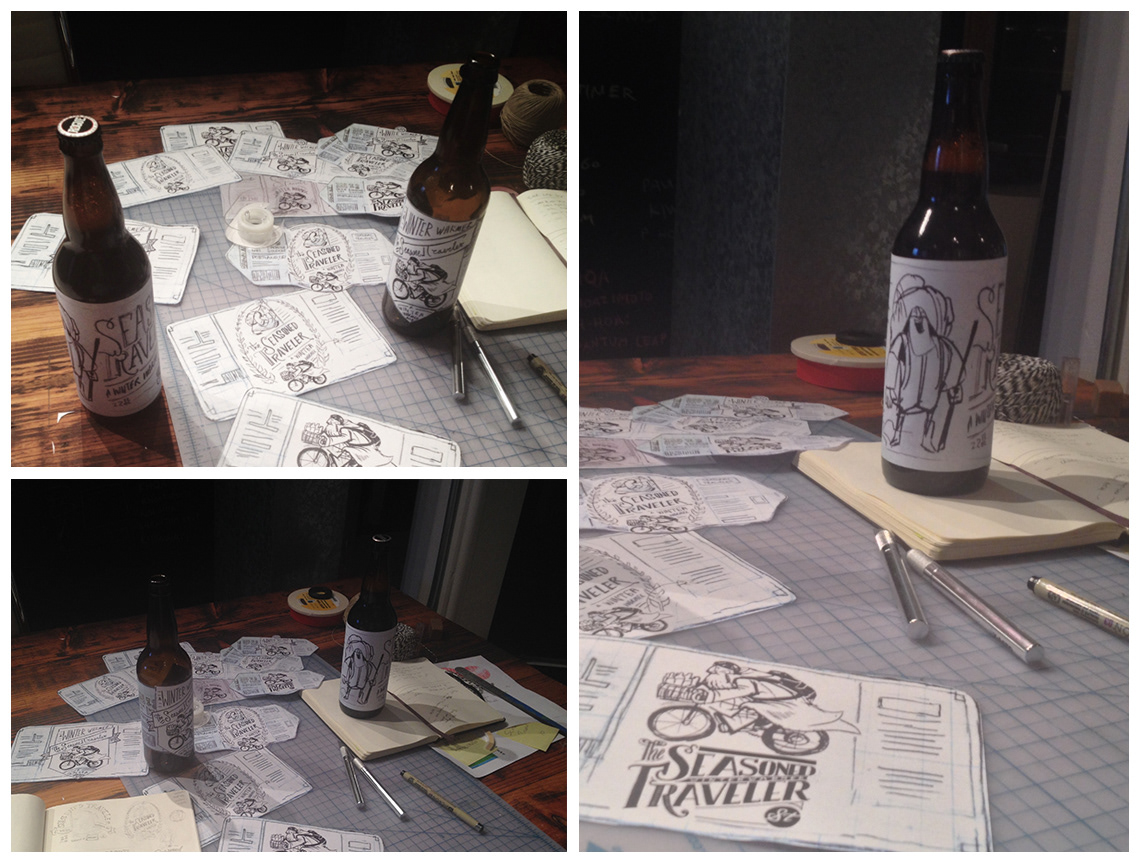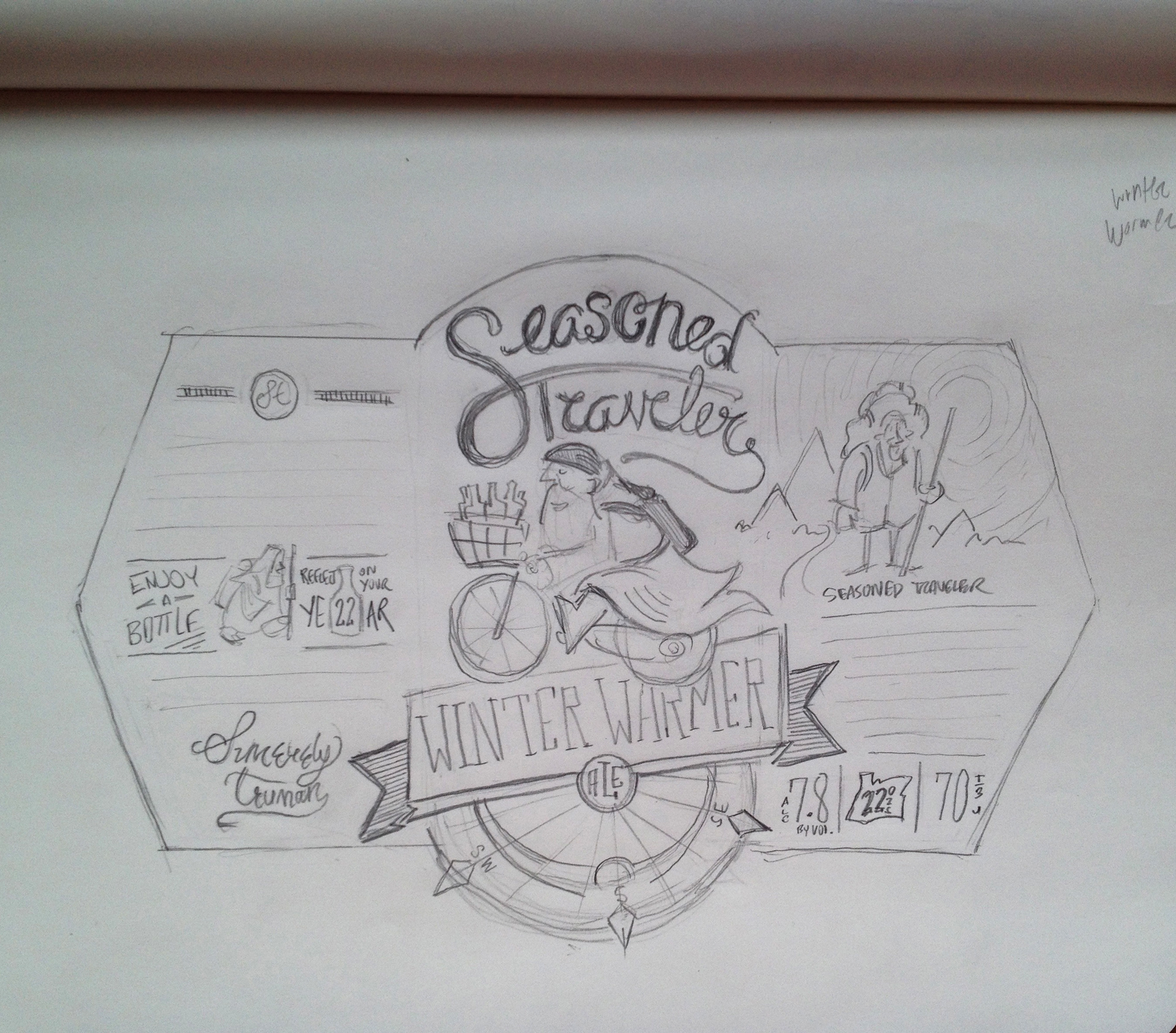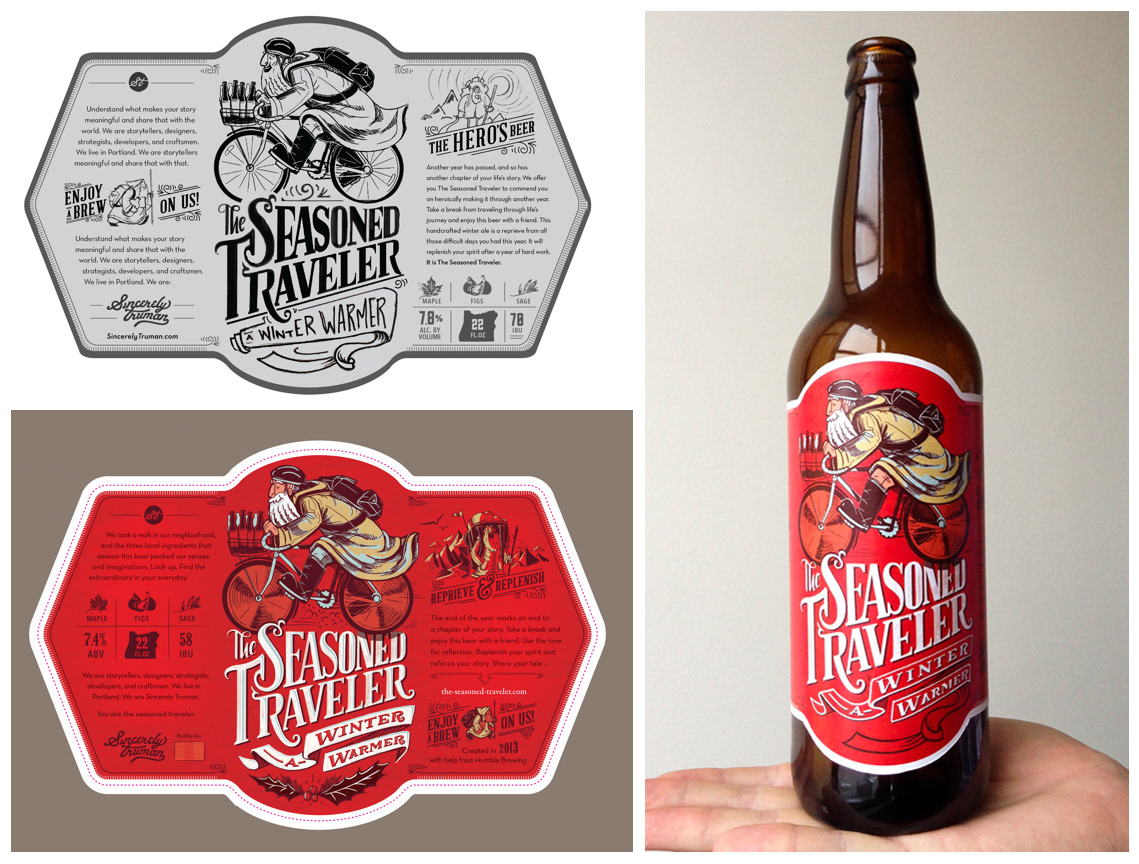 Final Label with illustration and lettering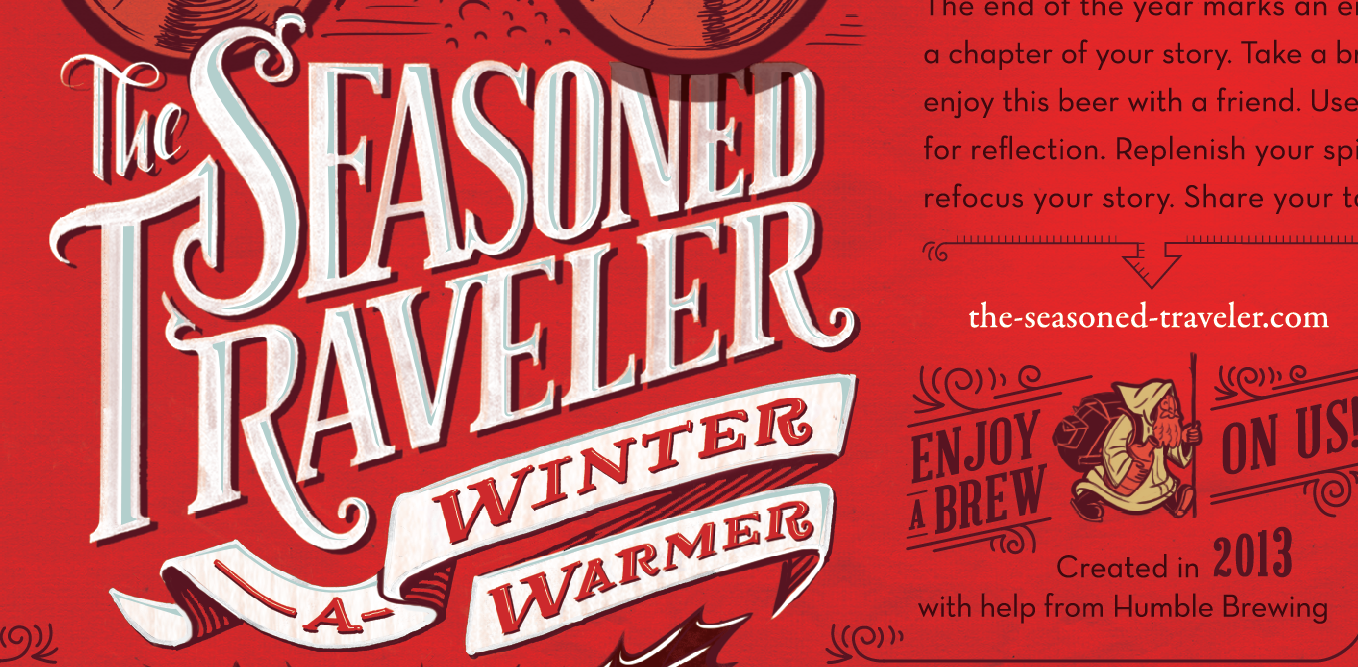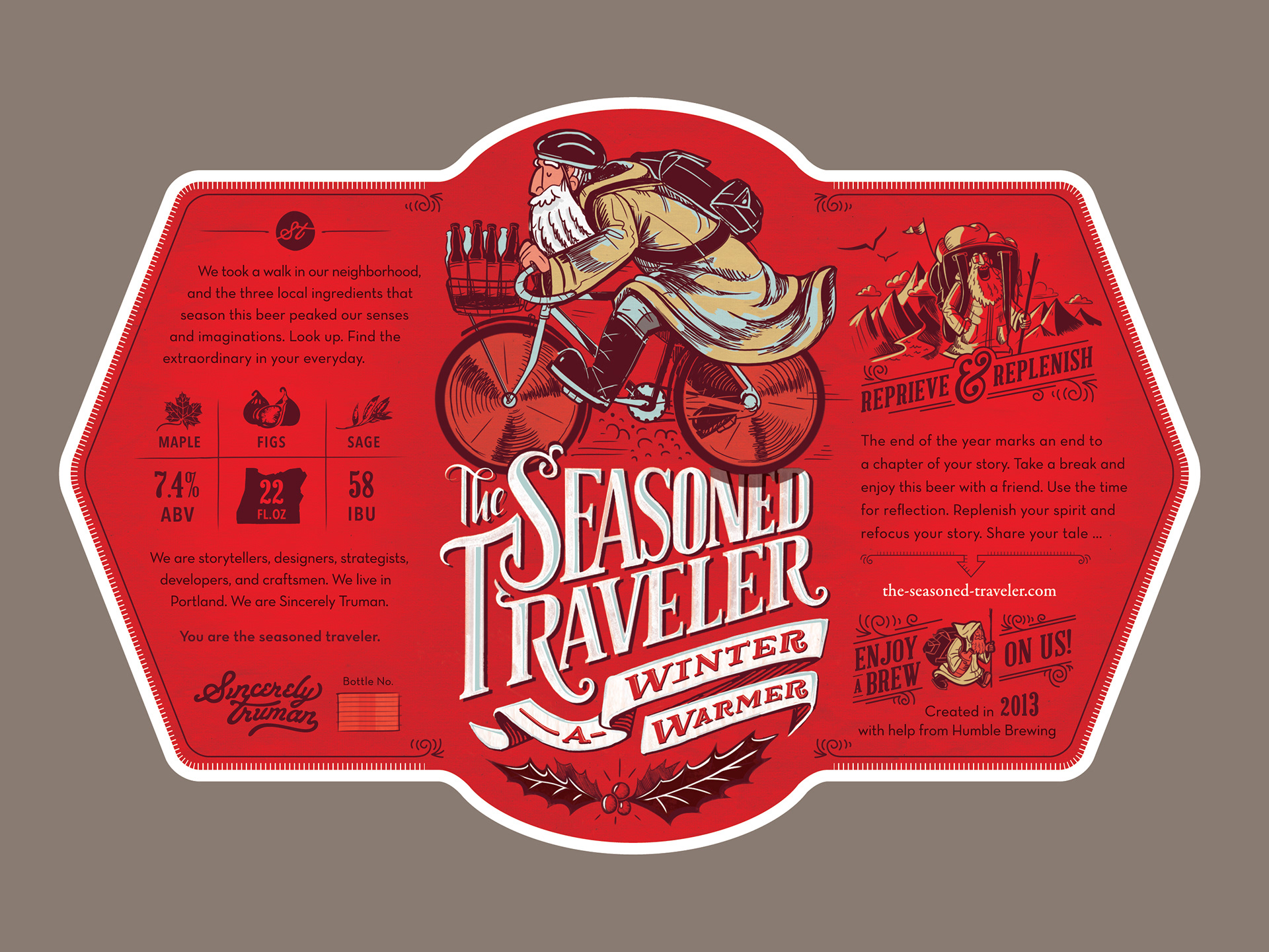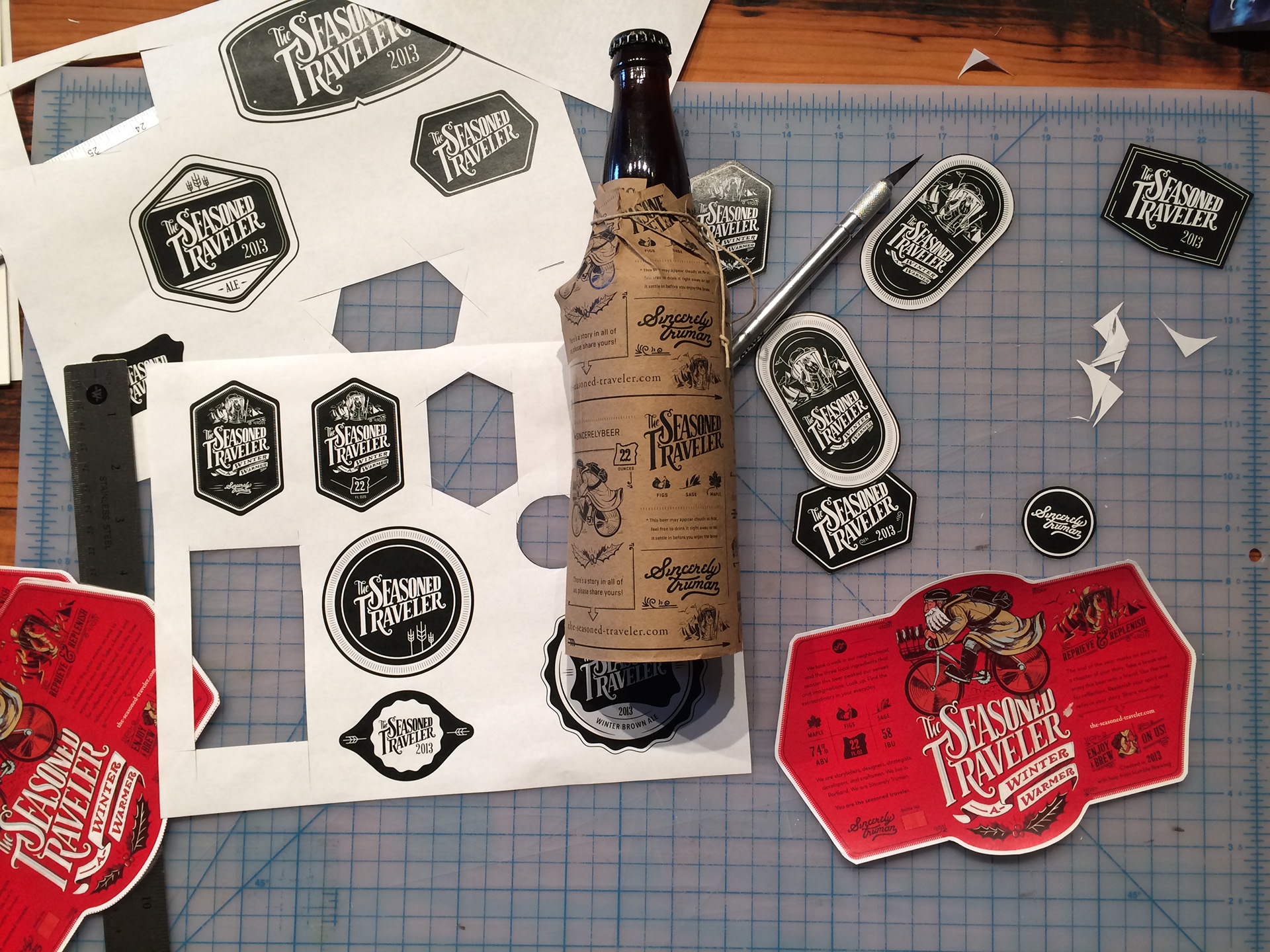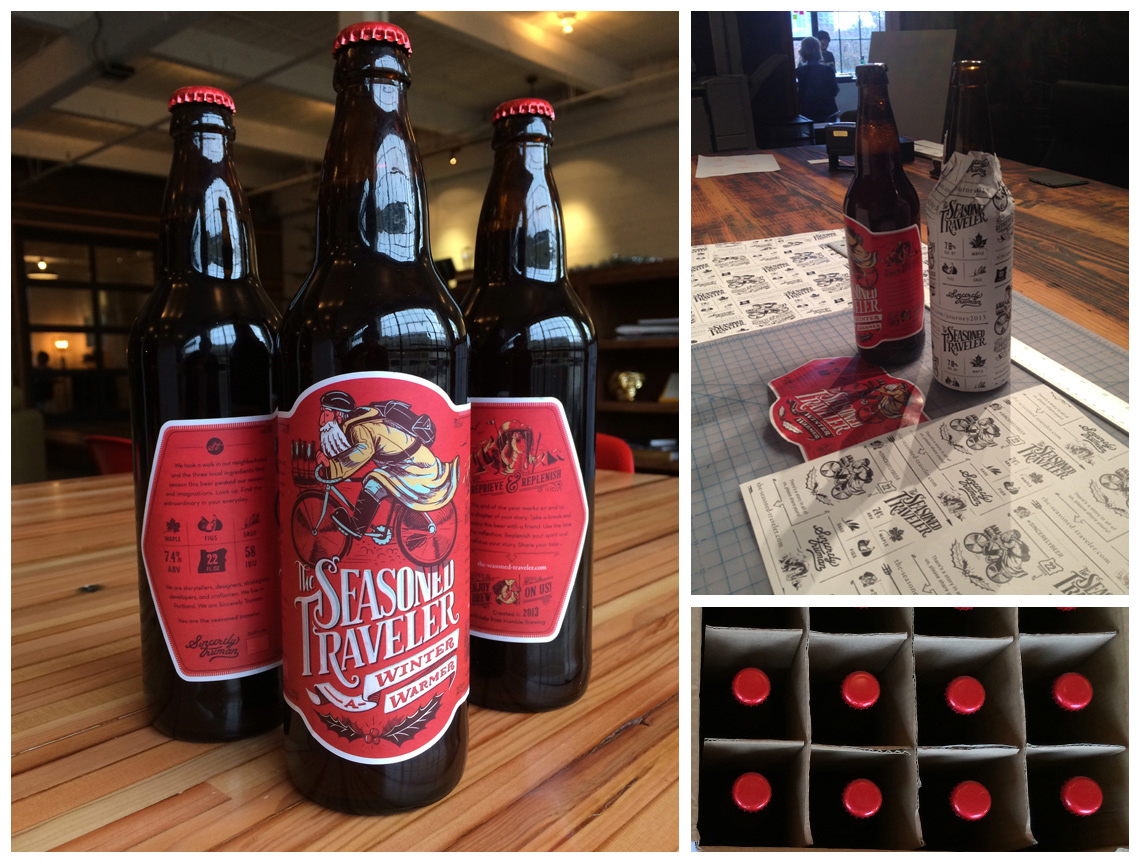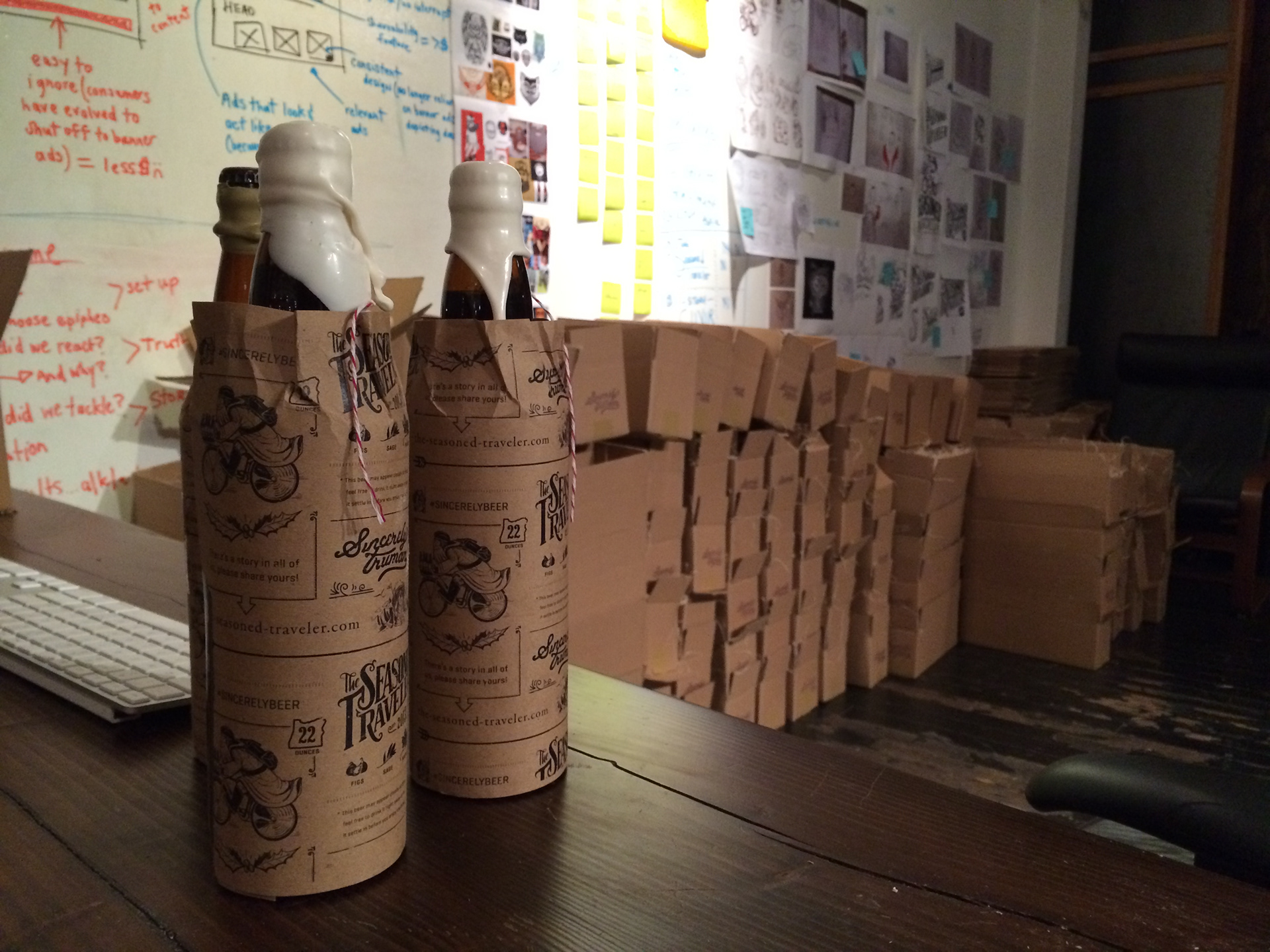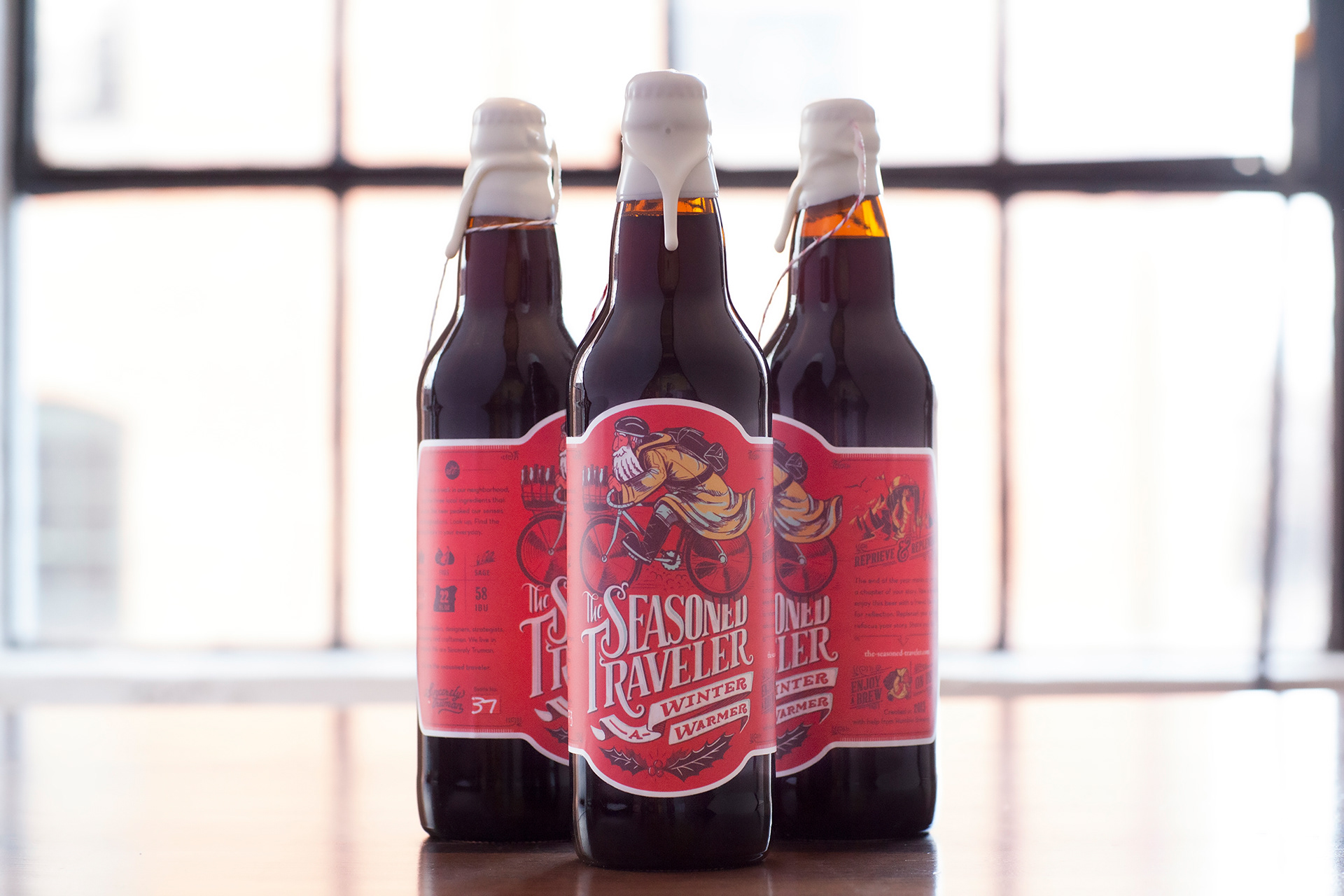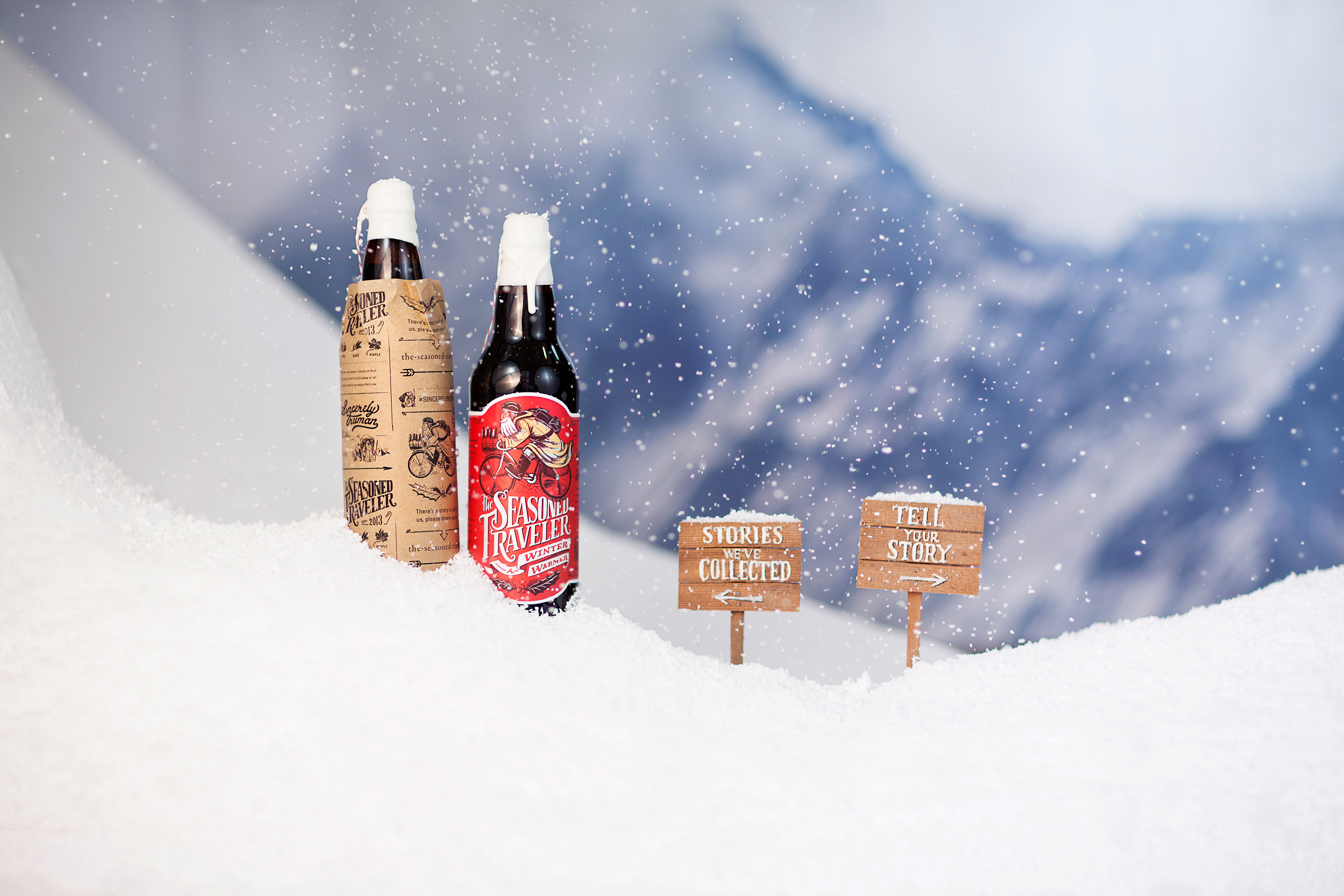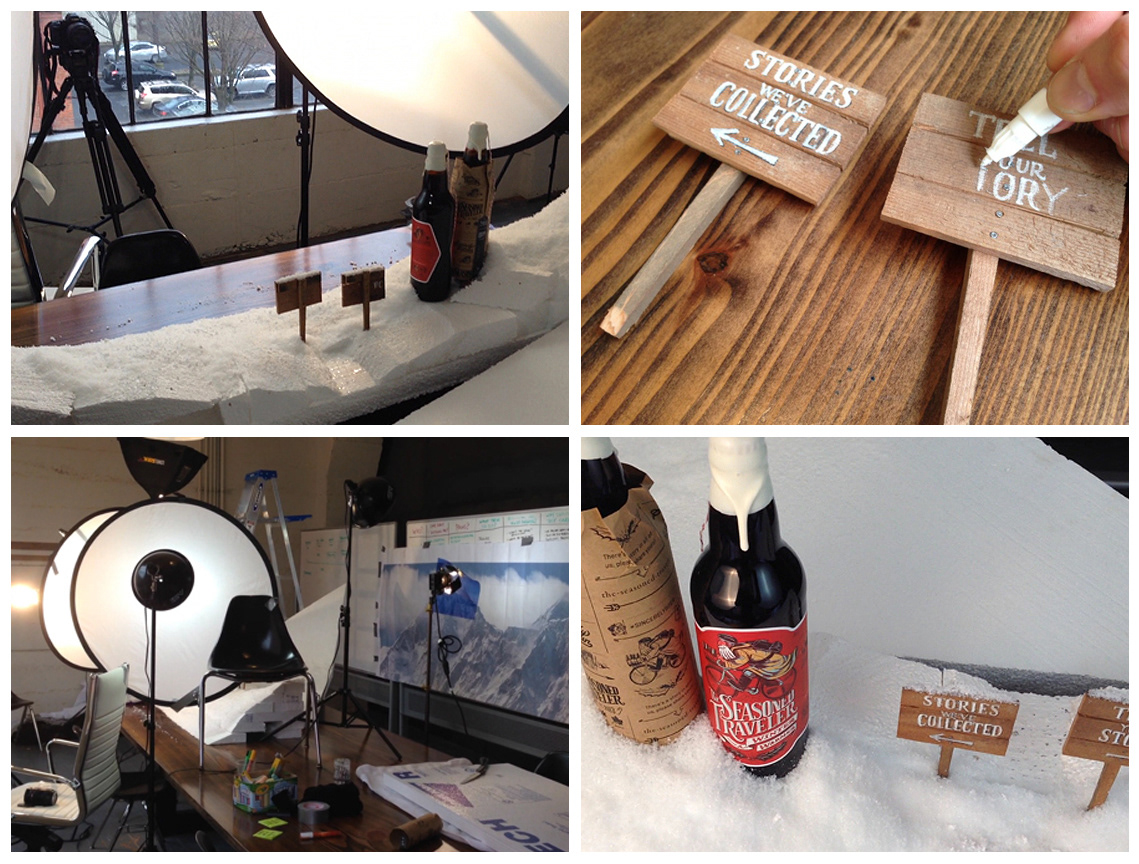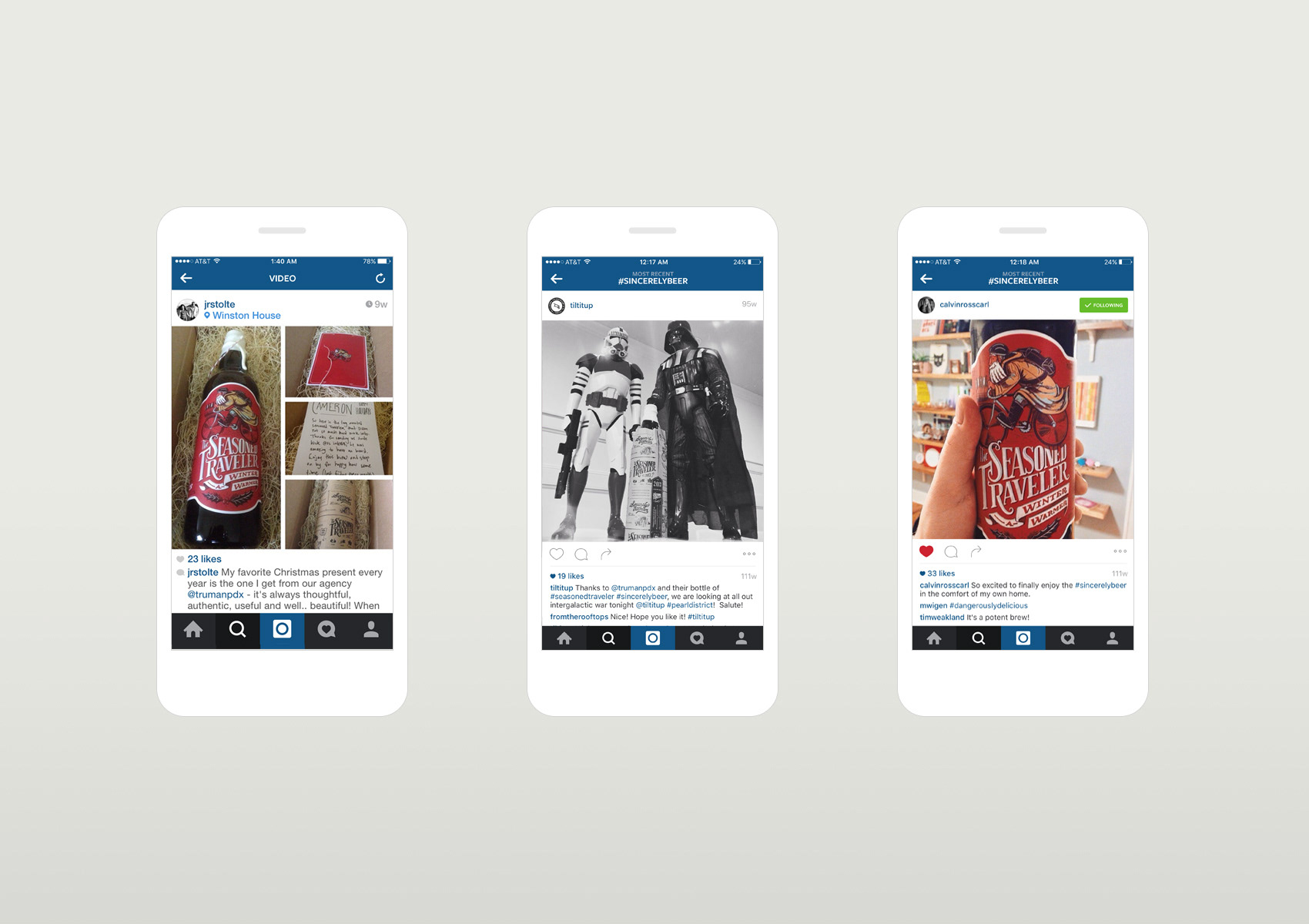 And onto the credits:
Creative Direction : Jordan Philips
Story : Jon Collins 
Label & Packaging Design : Tim Weakland | Todd Quackenbush | Dillon Lawrence
Illustration : Robert Perez
Development : Khoa Pham
Web design : Todd Quackenbush | Tim Weakland
Story Video : Prescott Harvey
Set and Photography : Todd Quackenbush
Special thanks:
Humble Brewing (Scott & Chad)
Eric Steen. ( www.beersmadebywalking.com