Uinta Brewing reached out to Sincerely Truman after coming across the Seasoned Traveler Ale online. They are one of the 50 Largest Microbreweries in the U.S. and were in need of a rebrand. Before jumping into that task, though, we set about designing six unique labels in the current, WPA inspired, style.

The first beer on tap for design was Ready Set Gose, which was a band new style of beer slated for national release. Uinta has traditionally designed their beer labels around adventurous Utah area landmarks. Because the gose beer style is traditionally a sour, salty beer, we decided this label should feature the  the Bonneville Salt Flats. The salt flats have a rich history of racing and seemed like the perfect fit for an exciting label scene. In the end we decided, who wouldn't love a beer with a motorcycle on the side. I got to sketching comps and working up the hand lettering for the beer name. Then Robert Perez brought the illustration across the finish line in real style. A metallic ink added another level of finish. They're on the shelf now, grab one today.
After finishing up Ready, Set Gose, we dove head first into the next five labels. We unearthed a local legend, (Pink Floyd the Flamingo), biked the Belgian countryside and turned a cucumber into a canoe, all in the name of innovative flavors. We used hand type, bright color and interesting characters to keep the Uinta tradition going strong.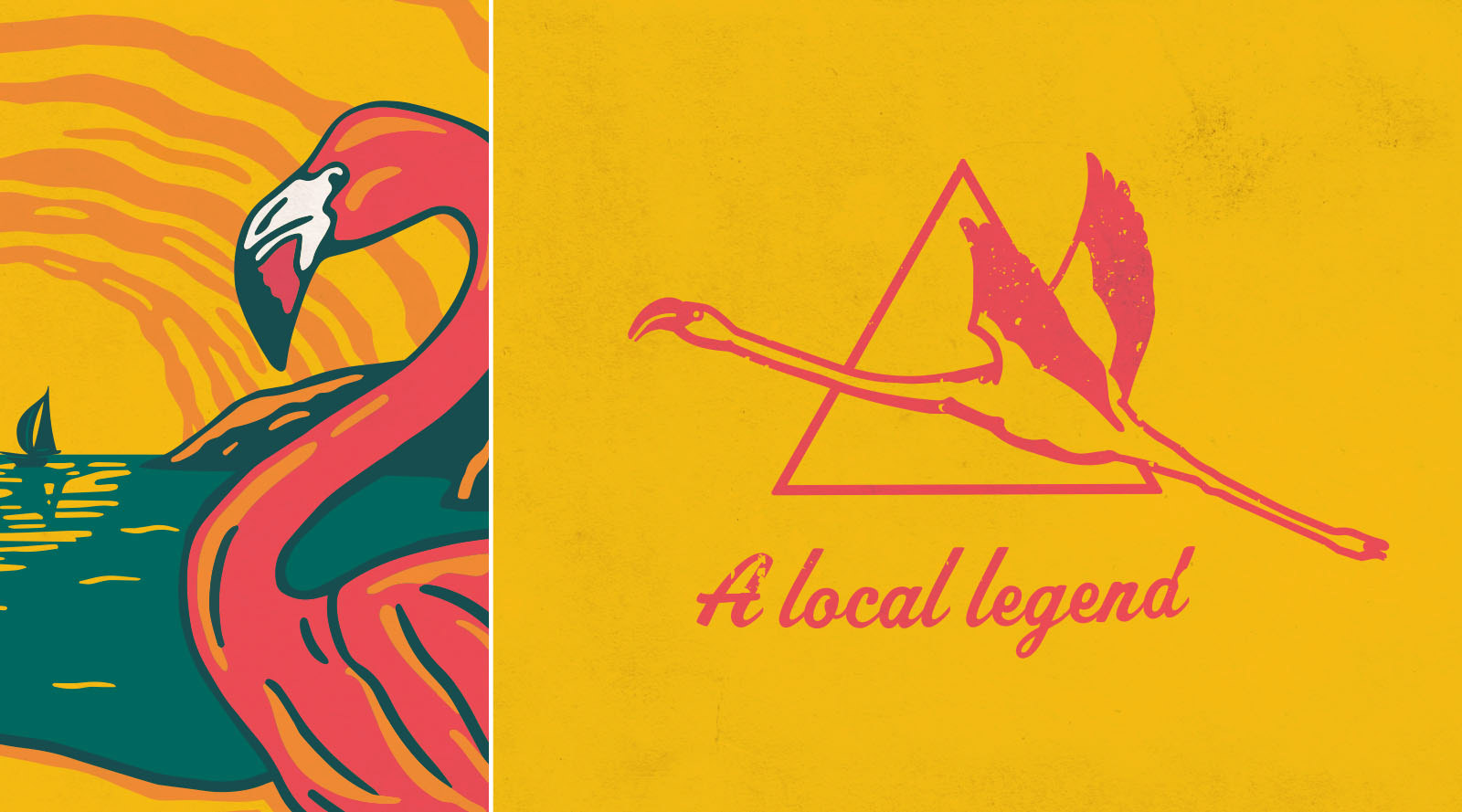 Creative Direction: Simon Armour
Art Direction, Design, Concepting: Tim Weakland
Final Illustration: Robert Perez