LeBron 16
Launching the LeBron 16 in retail began with the notion that this shoe was so strong it broke the assembly machines. With this notion of invincibility, we dove into what that could mean for a compelling environment. Focusing on key locations in Harlem and Hollywood, we told the story of the toughest LeBron footwear every constructed.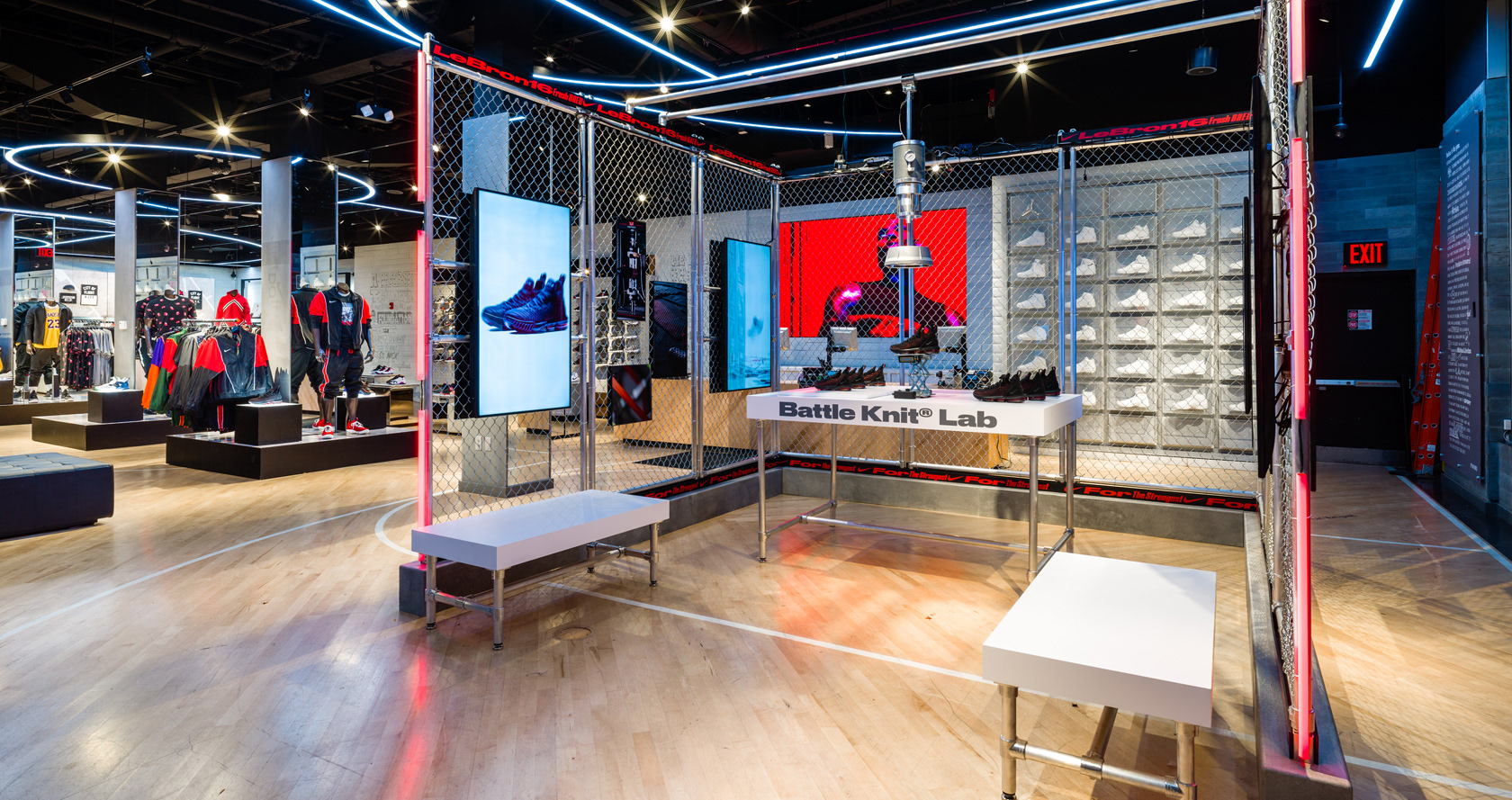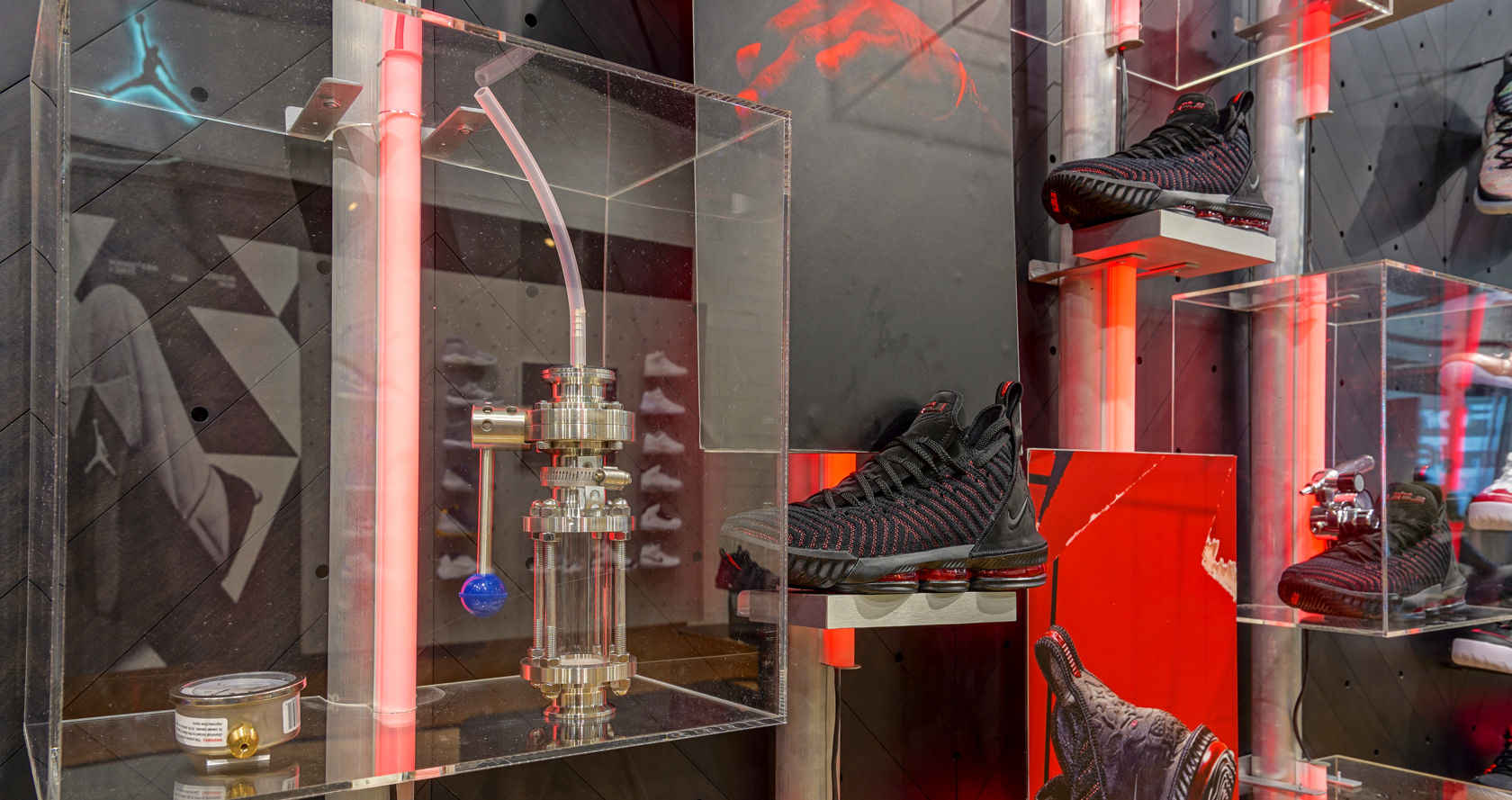 Kyrie 4
IDL helped Nike launch Kyrie Irving's fourth signature shoe in retail locations all over the country. Kyrie was traded to Boston and was suddenly the face of a storied franchise on the rise. We developed custom lit and dimensional elements based on the shoe sole pattern and Kyrie's electric movement on the court.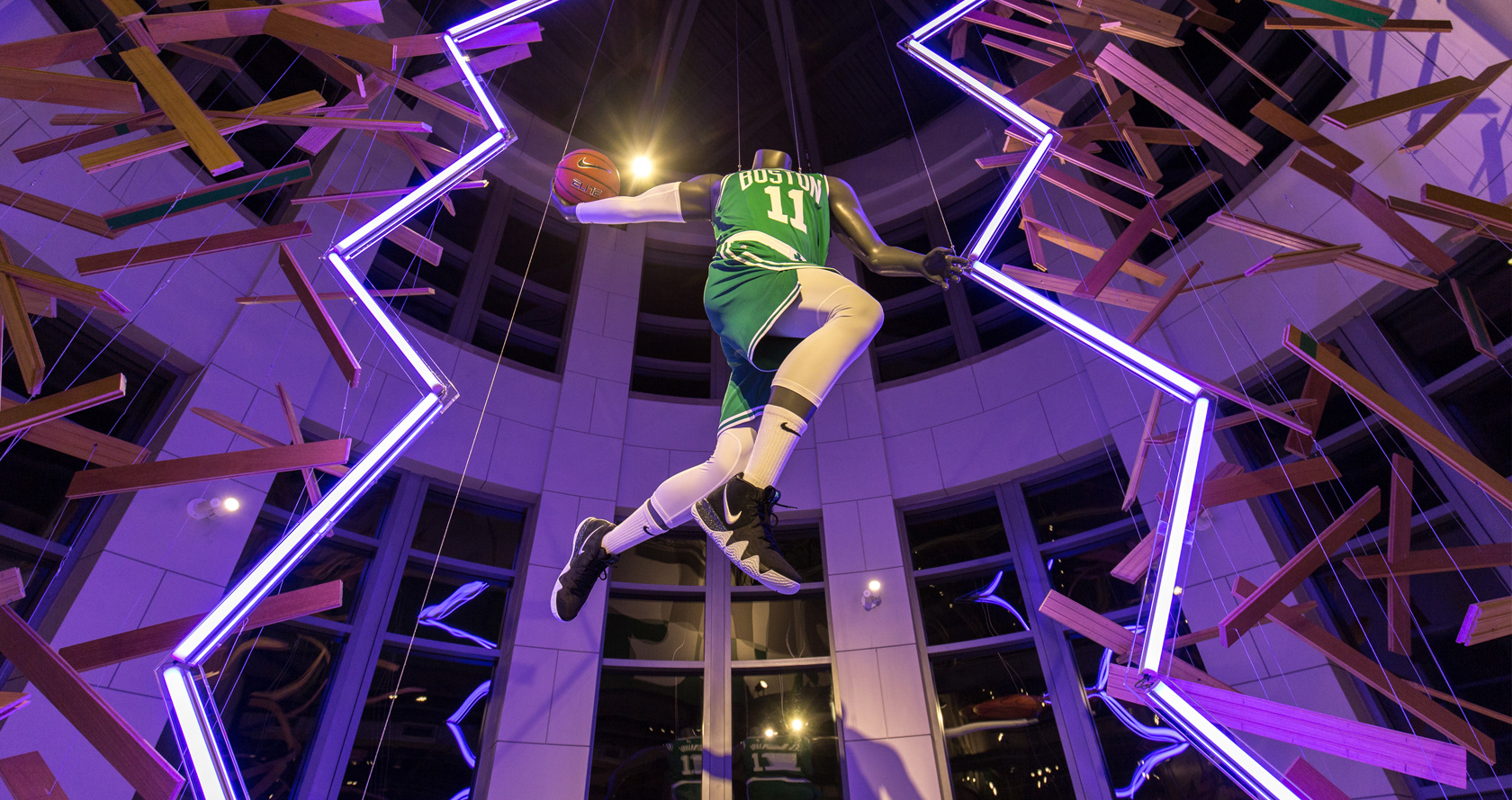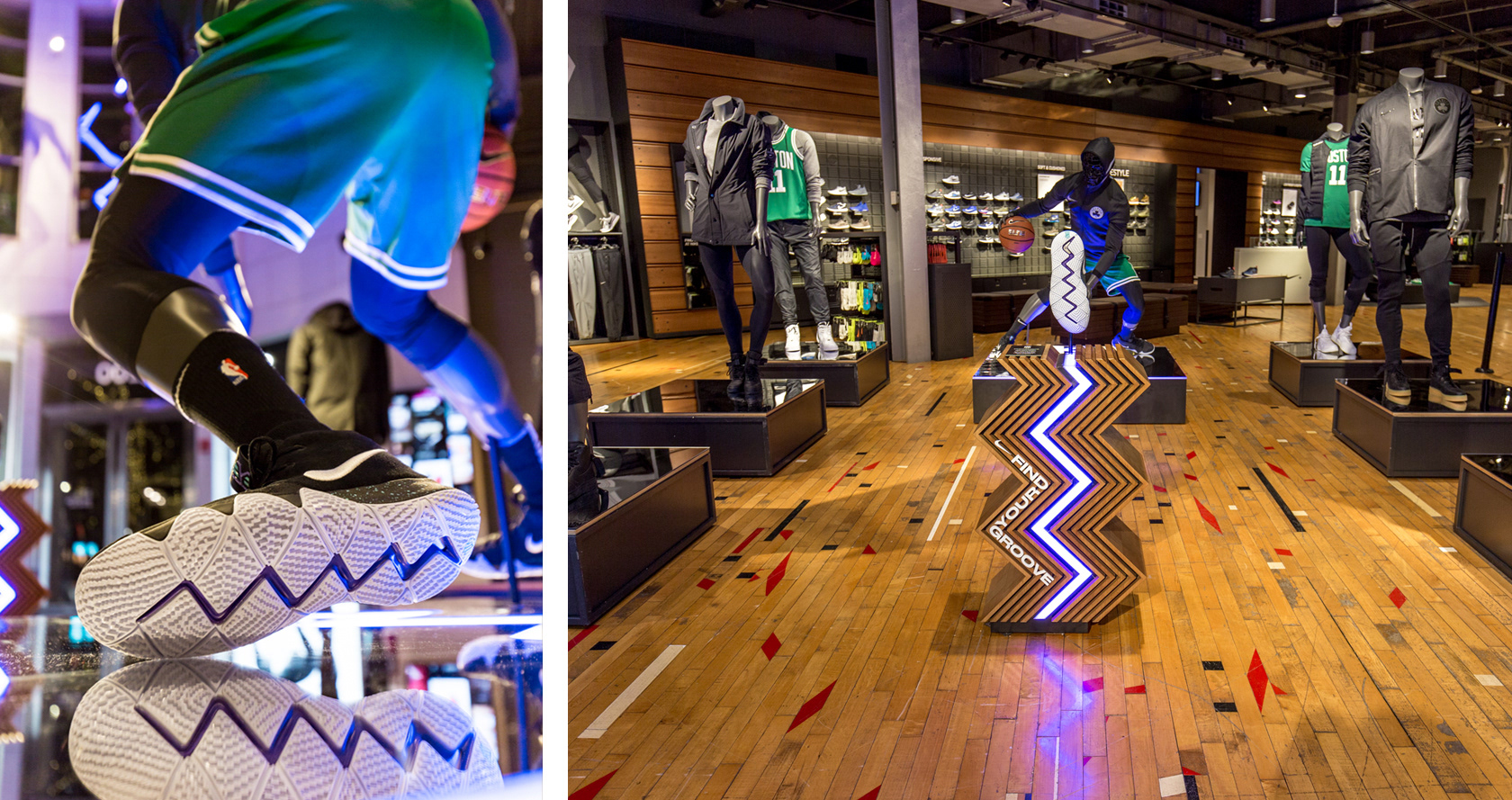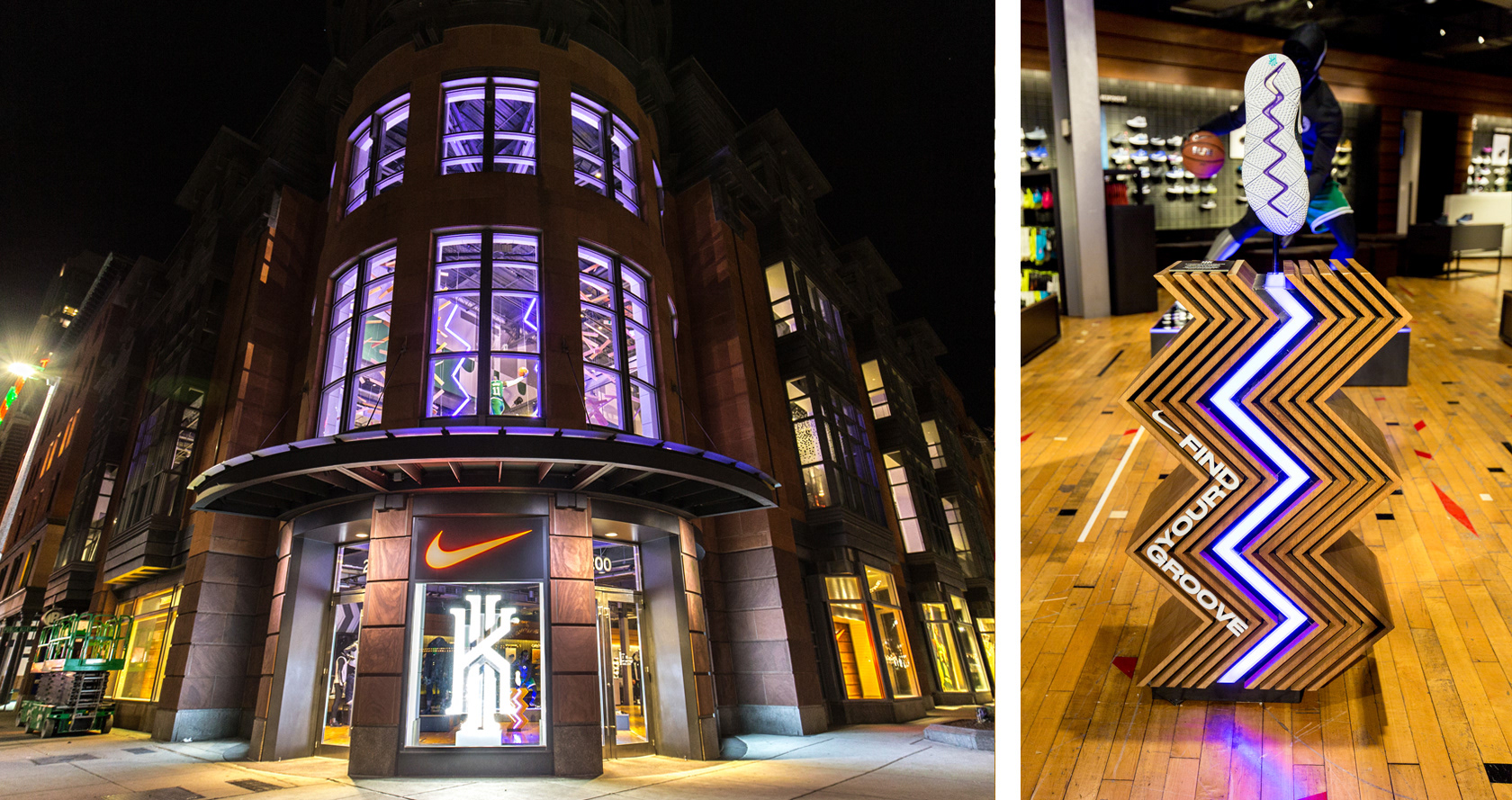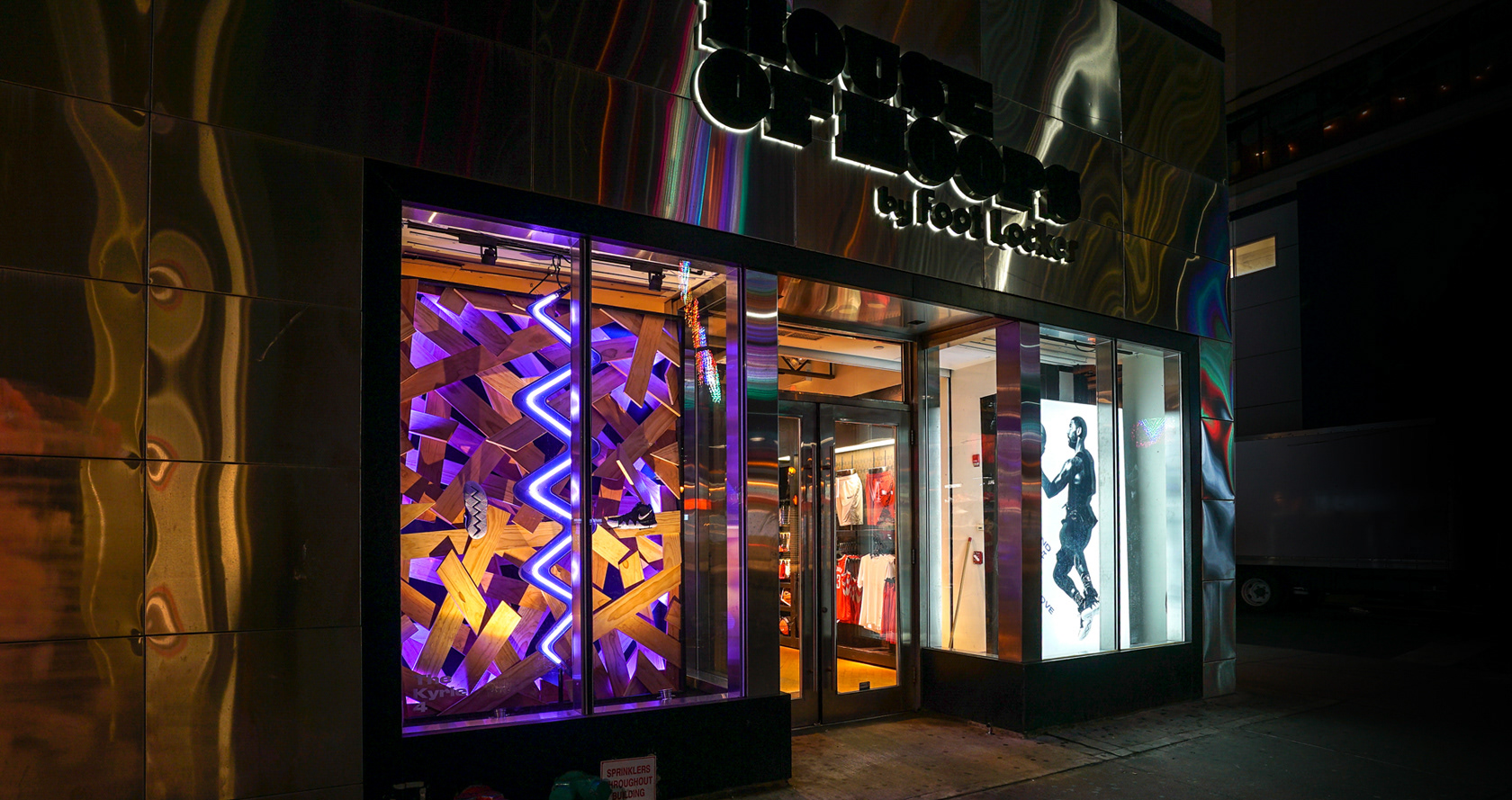 Jordan NBA All-Star Weekend 2018
In 2018 brand Jordan became the lead sponsor of the NBA All-Star game, so naturally they wanted to create a huge brand moment. IDL was able to serve as both a design and build partner. We helped design pinnacle moments in Hollywood, Santa Monica, and Harlem.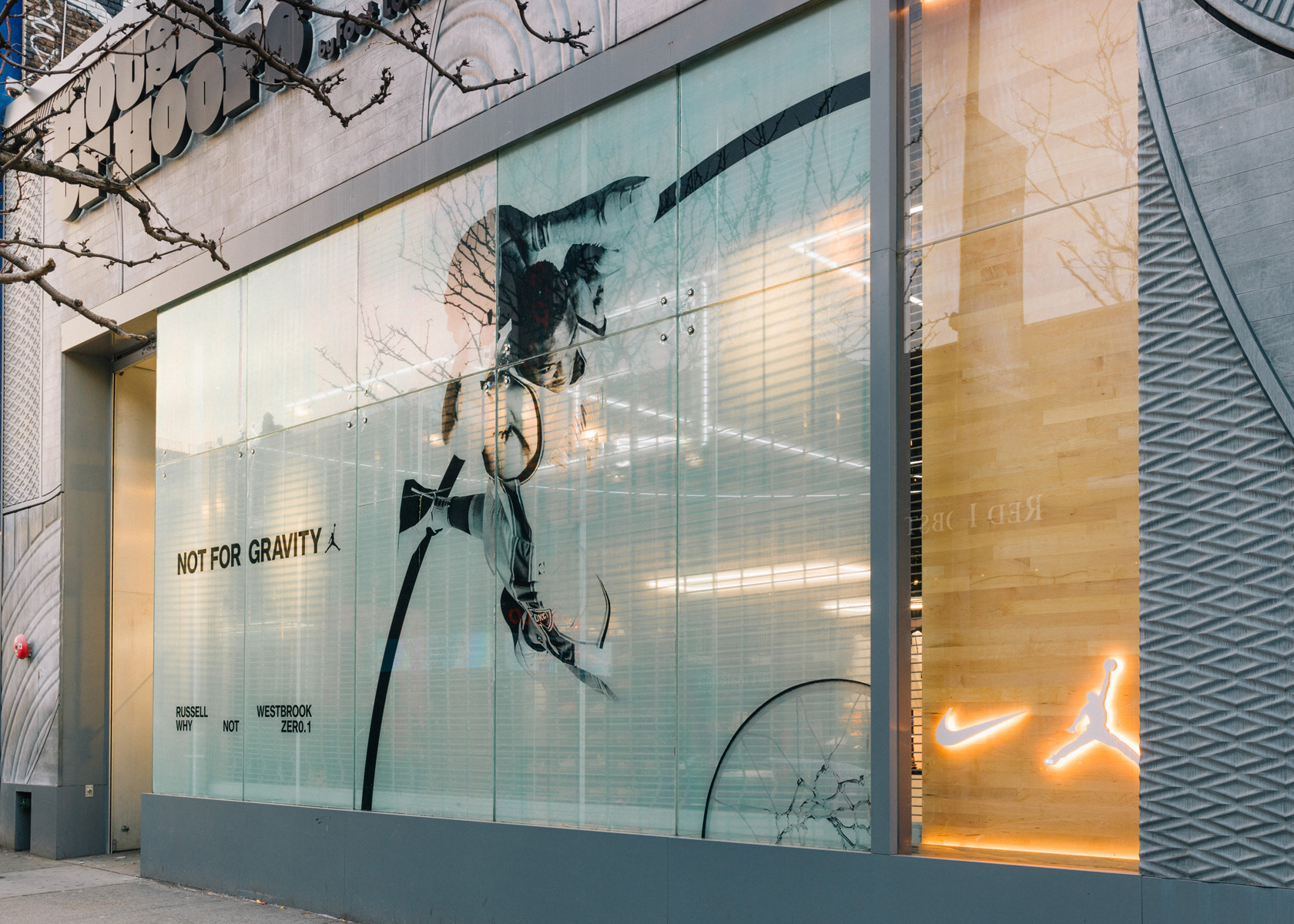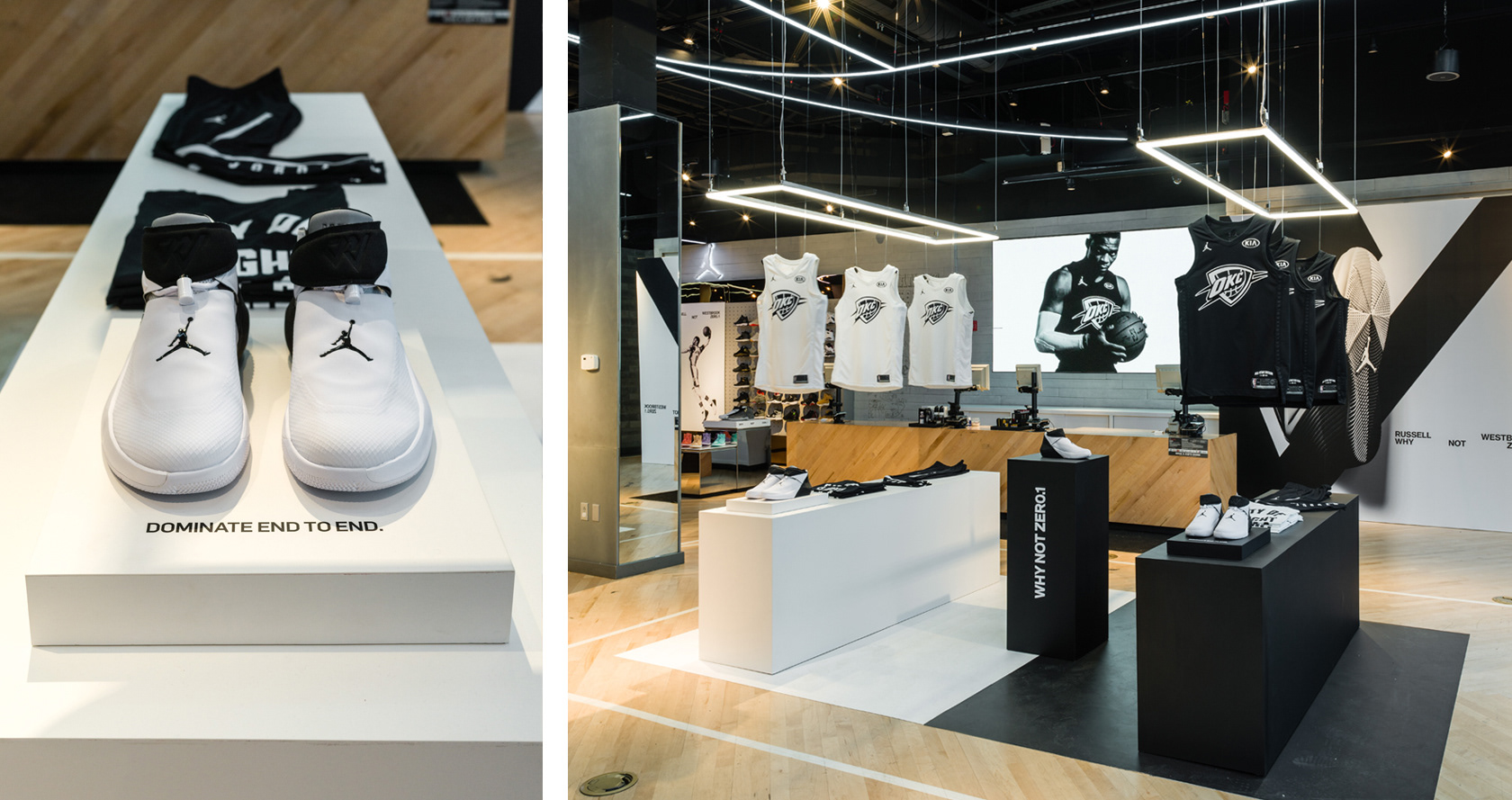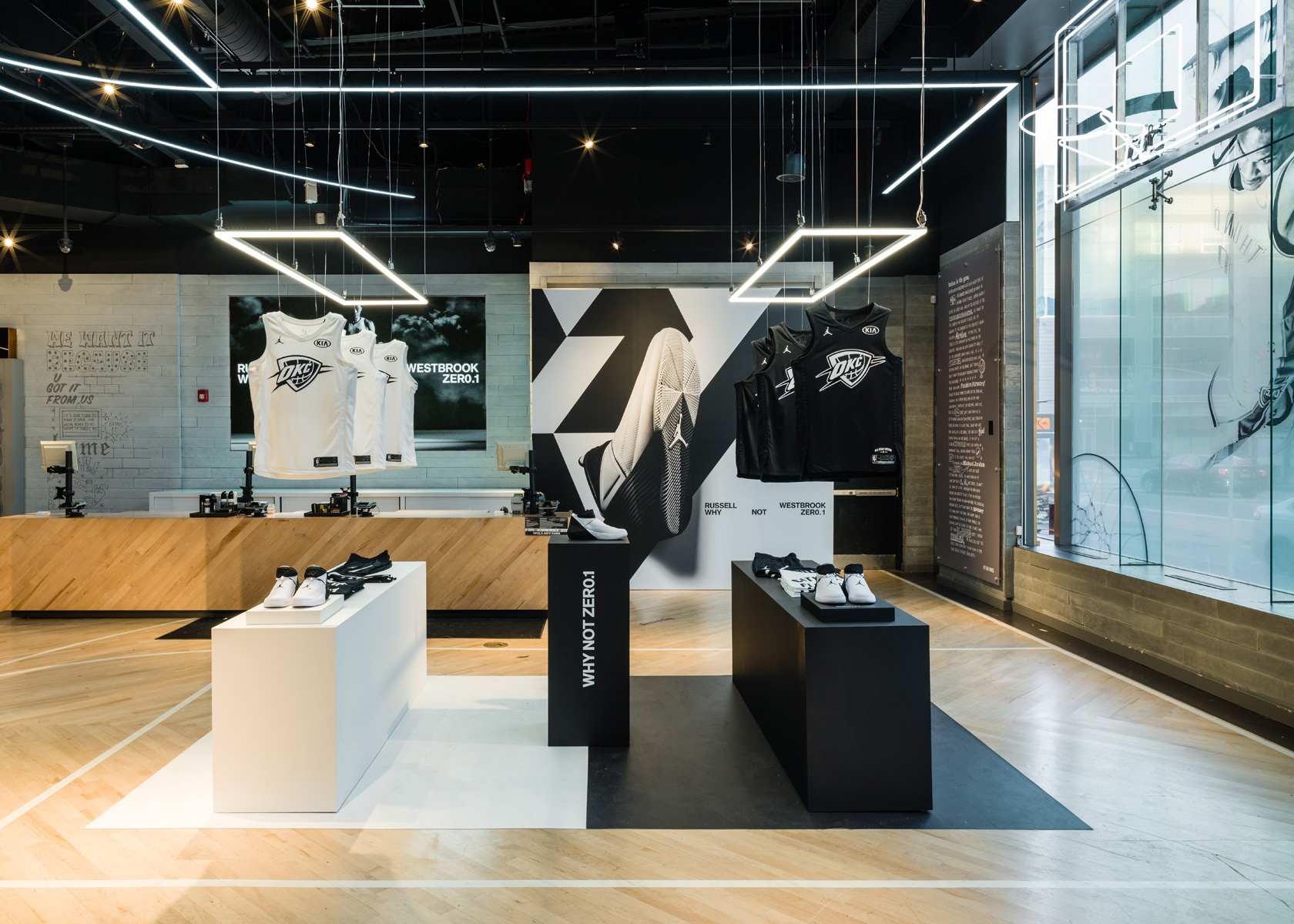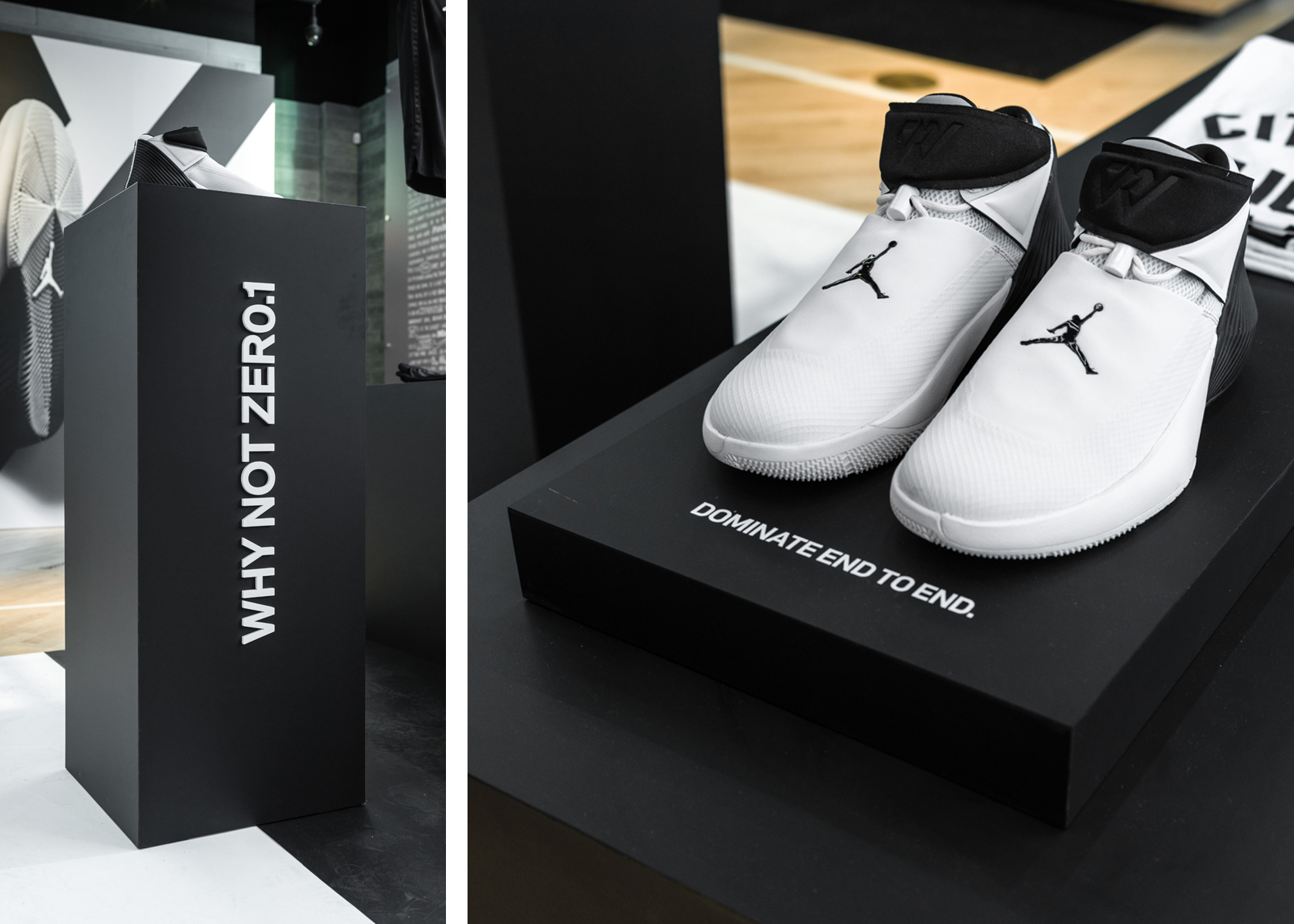 March Madness : Time to Shine
I lead the IDL team in creating the initial basketball campaign for the House of Hoops Harlem store relaunch. This 'Time to Shine' initiative focused on four prominent collegiate athletes and four new shoe colorways. We were tasked with making an impact without dominating a brand new location. Nike Basketball's yearly March Madness campaign started with a simple phrase, 'Time to Shine' playing off the iridescent swoosh featured on each pair of kicks. We curated 4 unique athlete stories with a material play to link the entire story with the environment. We found a specialized, semi-transparent  iridescent window vinyl for the front of the store, then matched that with a unique acrylic sheet that would allow each athlete to radiate. The full window takeover changed the color an appearance of the entire display zone depending upon the time of day and amount of exterior lighting. Carrying the shimmer across custom shoe pedestals and apparel zones tied the entire experience back to a shining moment.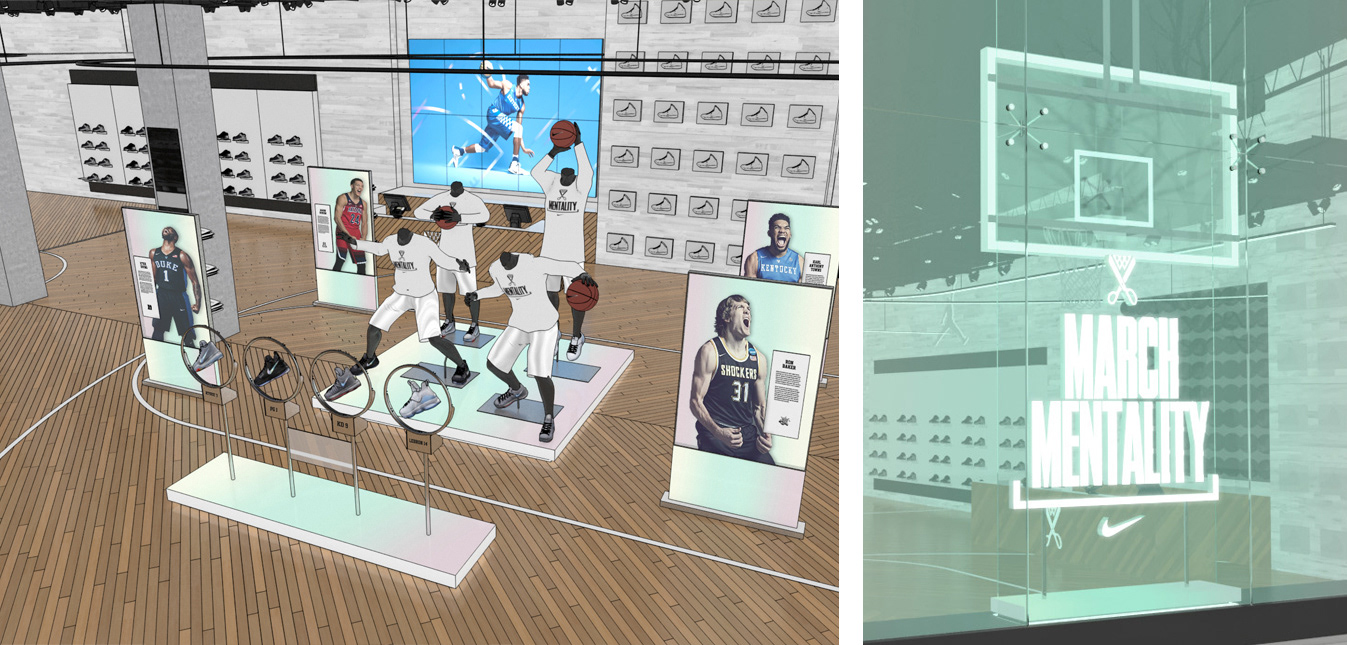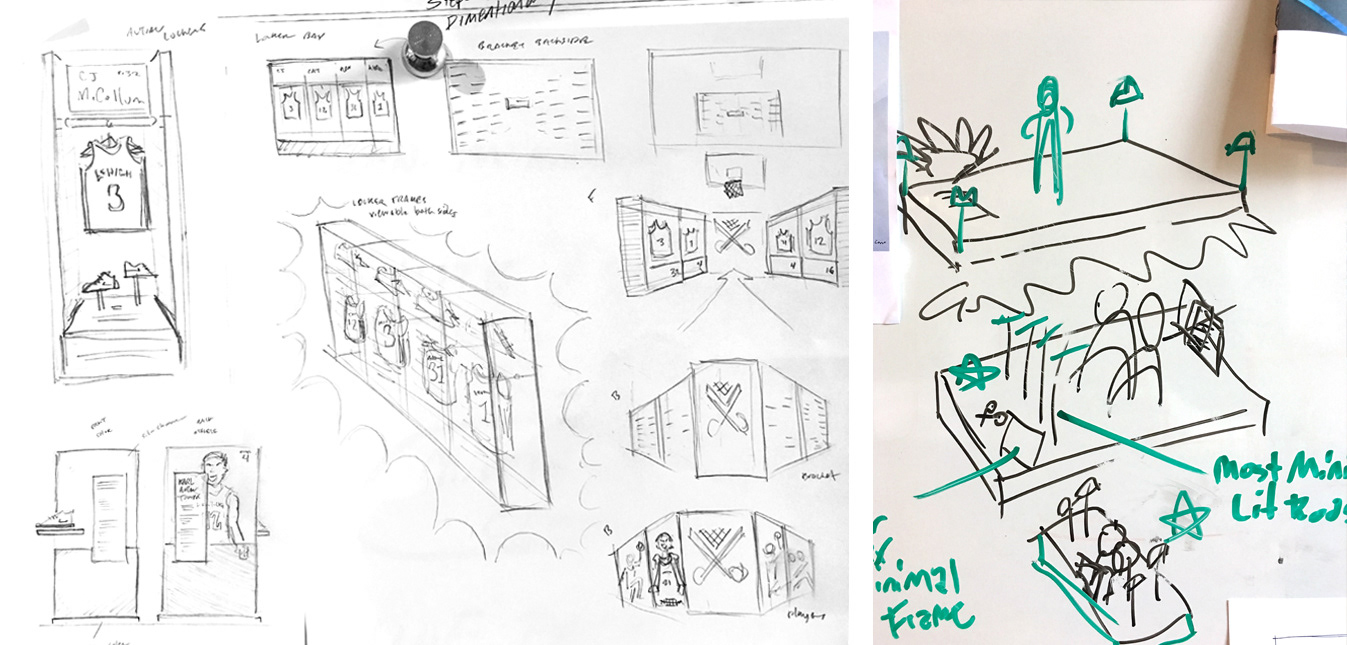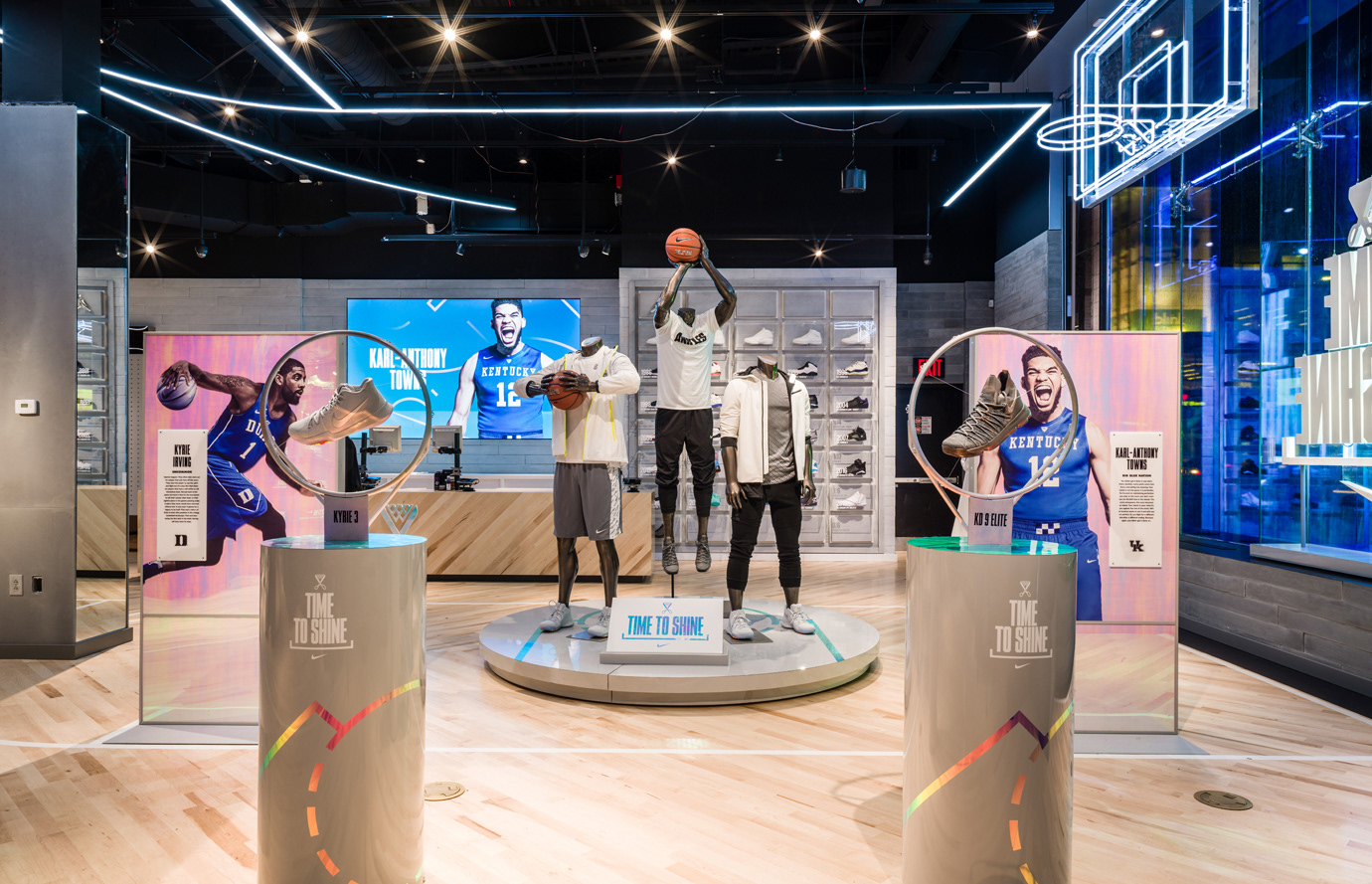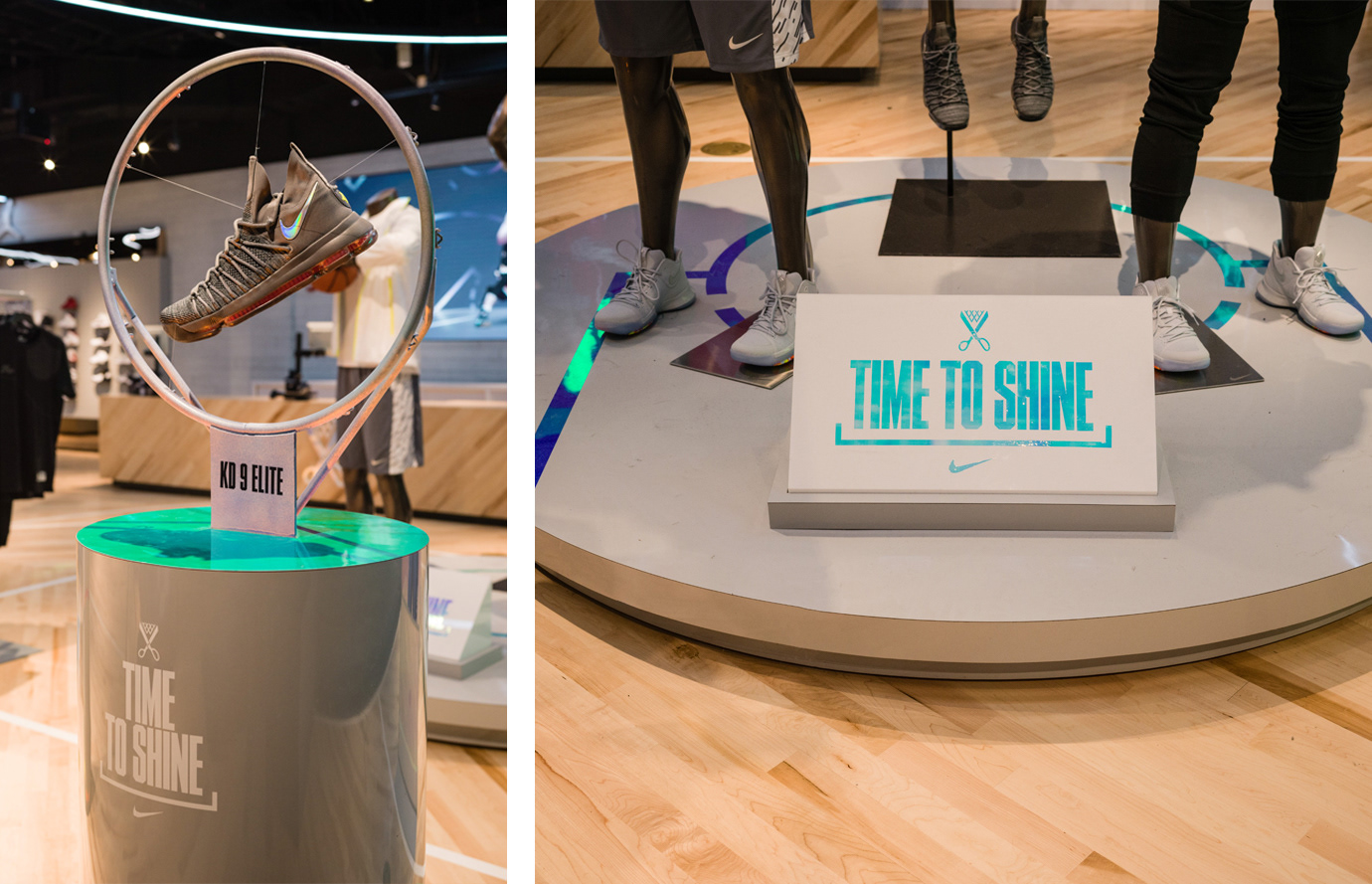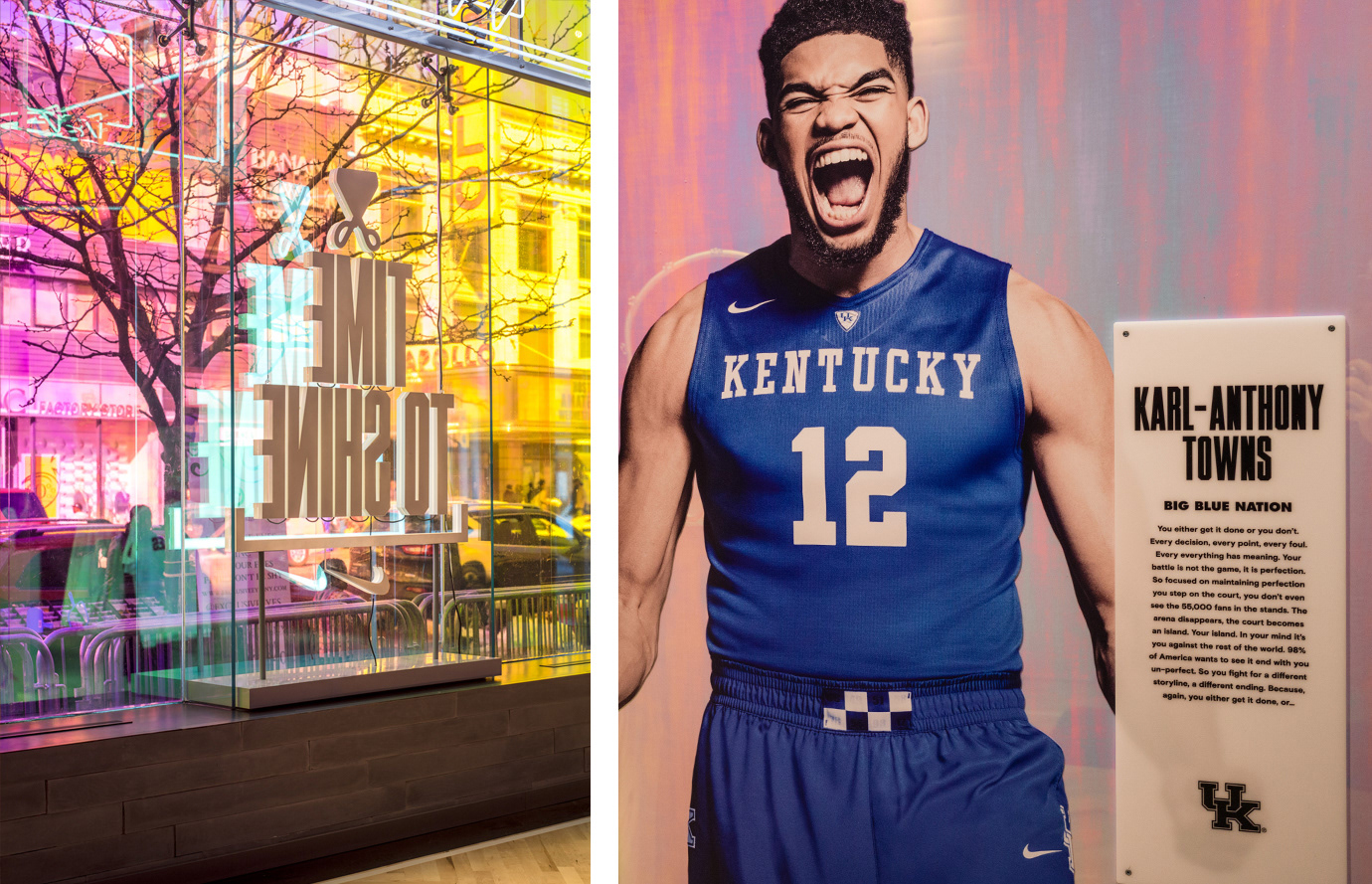 Nike X NBA 
I lead the IDL team environment design for the NBA jersey launch across all elevated Footlocker doors from coast to coast.
We mixed polished knit with raw metal in the windows and developed custom backboard displays to highlight the jersey inside
each door.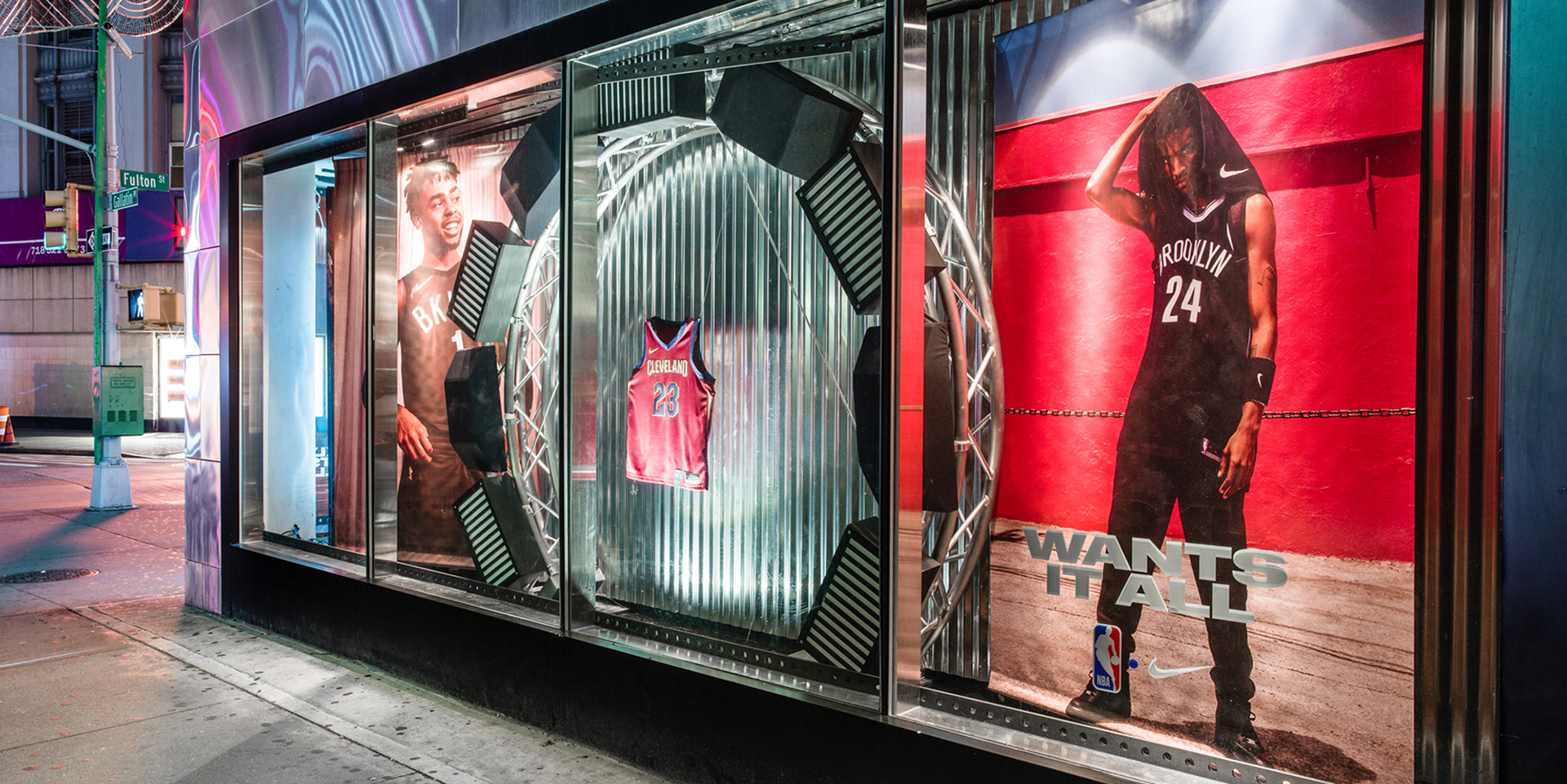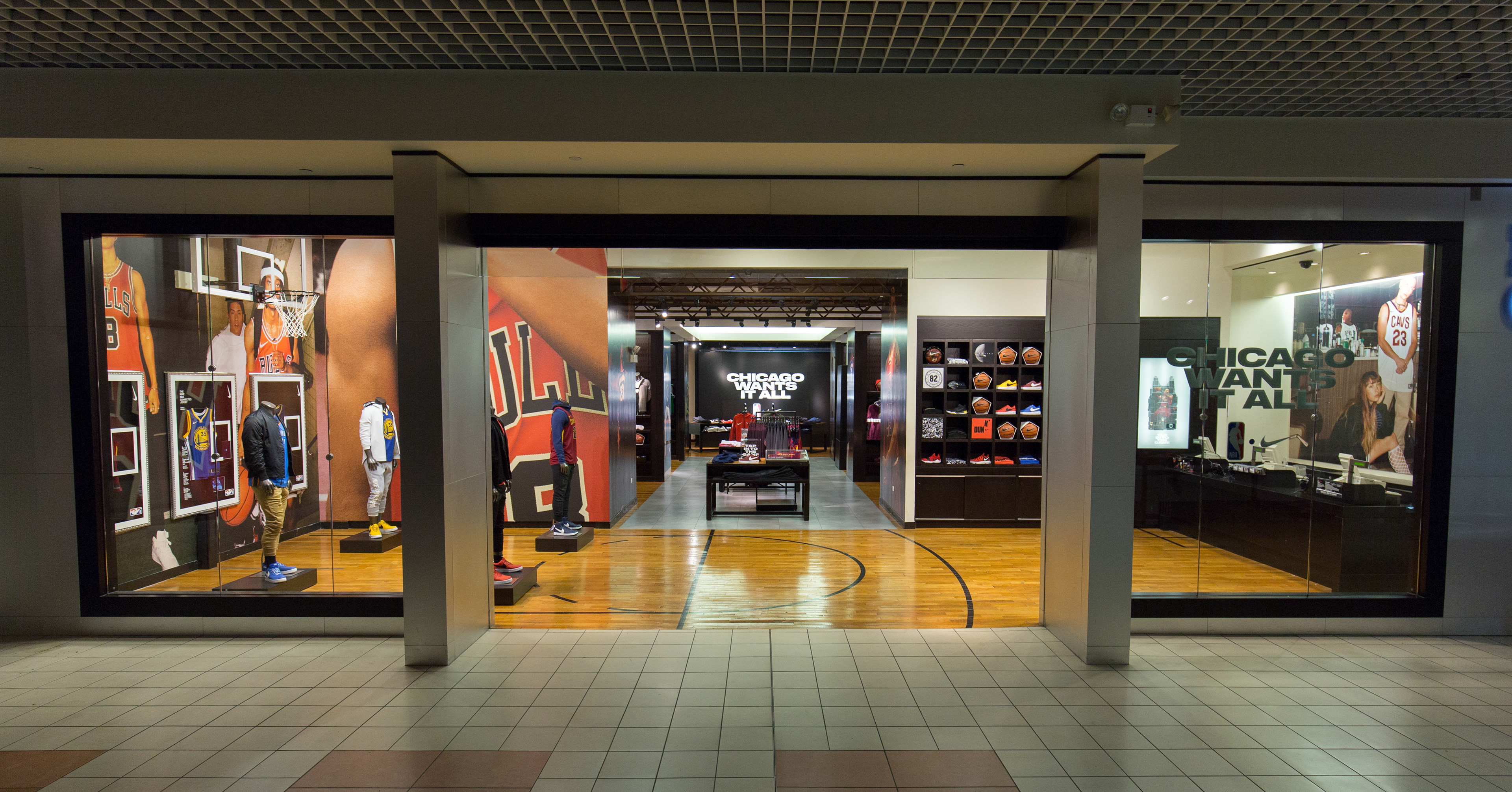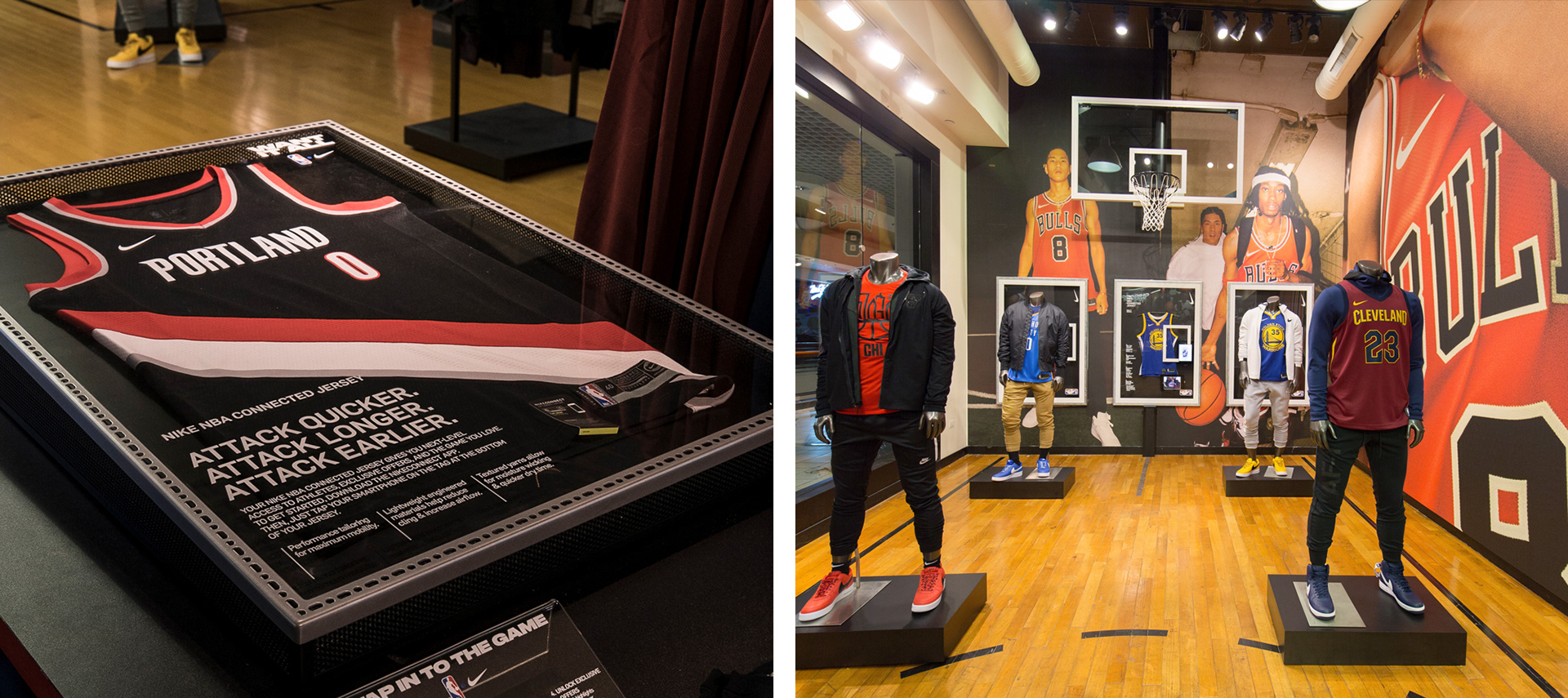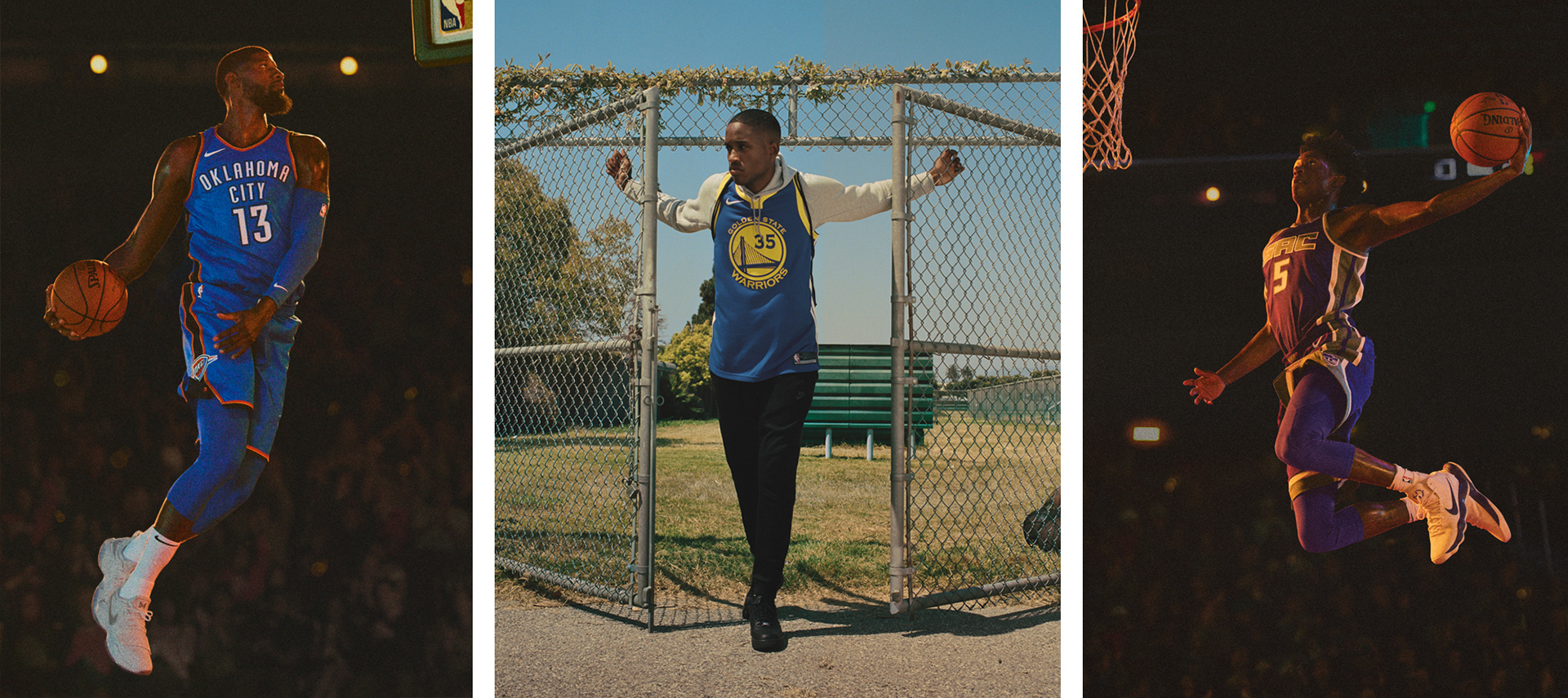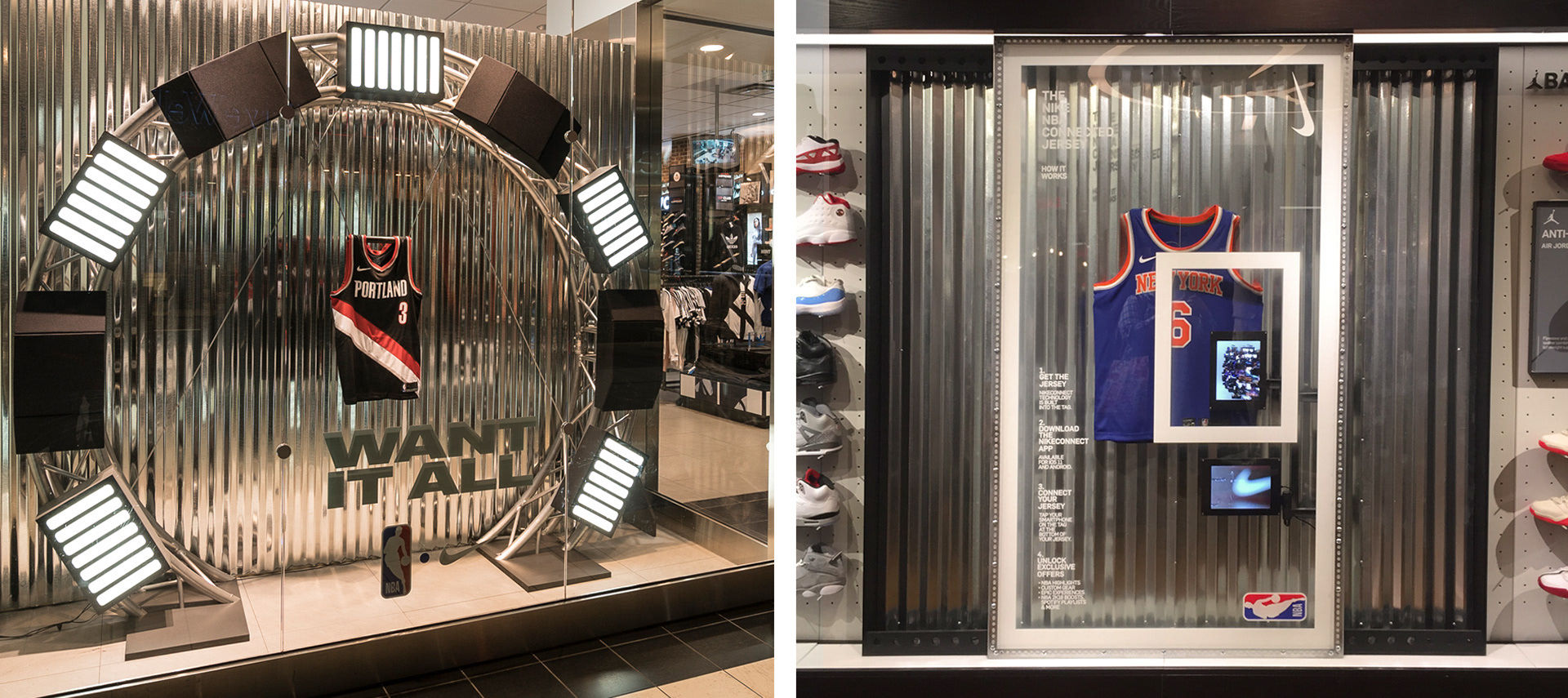 Come Out of Nowhere 
Nike Basketball Holiday 2016 initiative. We helped Nike North American build out House of Hoops locations all over the country with an interesting campaign focusing on the daily Hate the comes at these star players.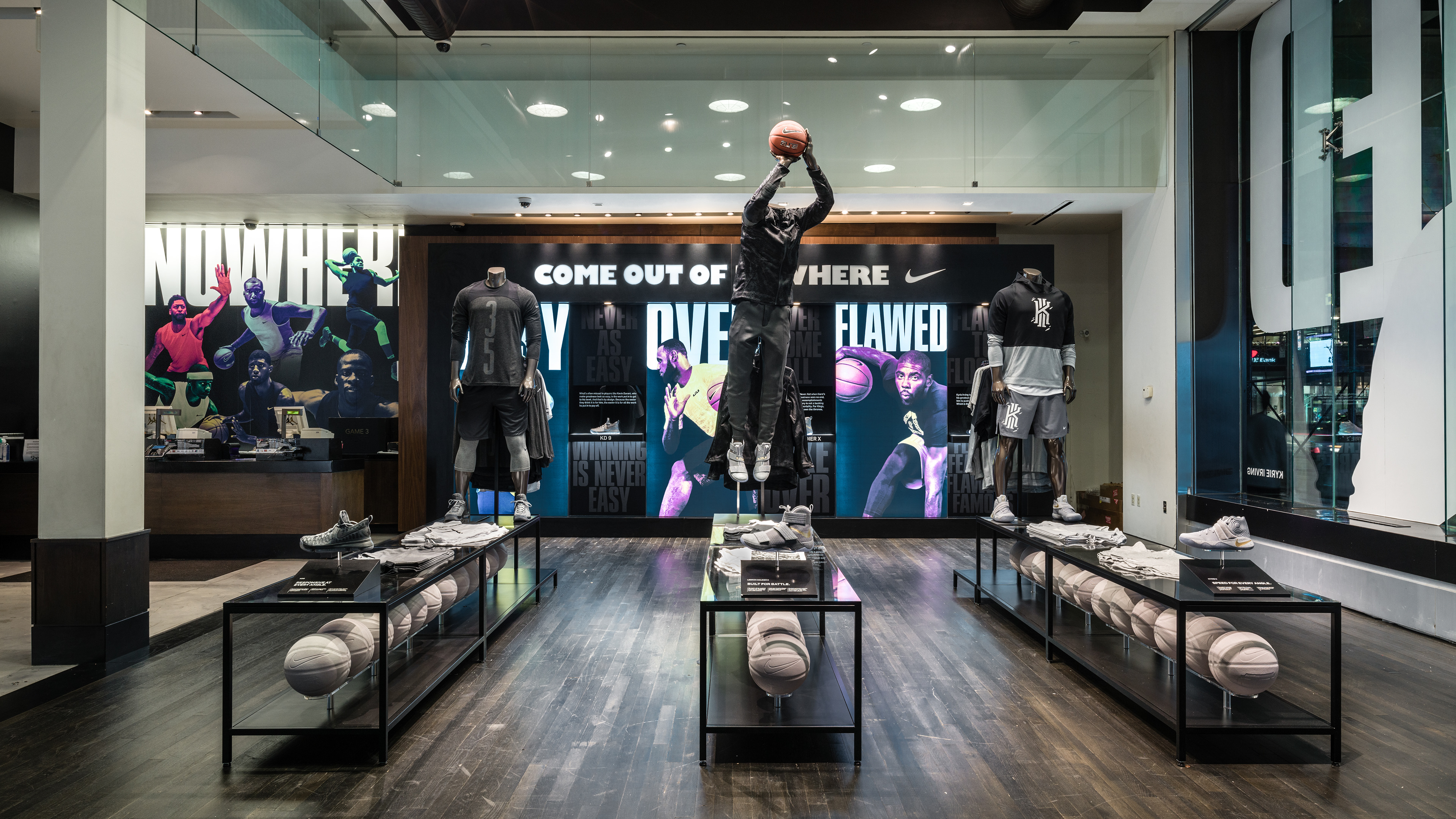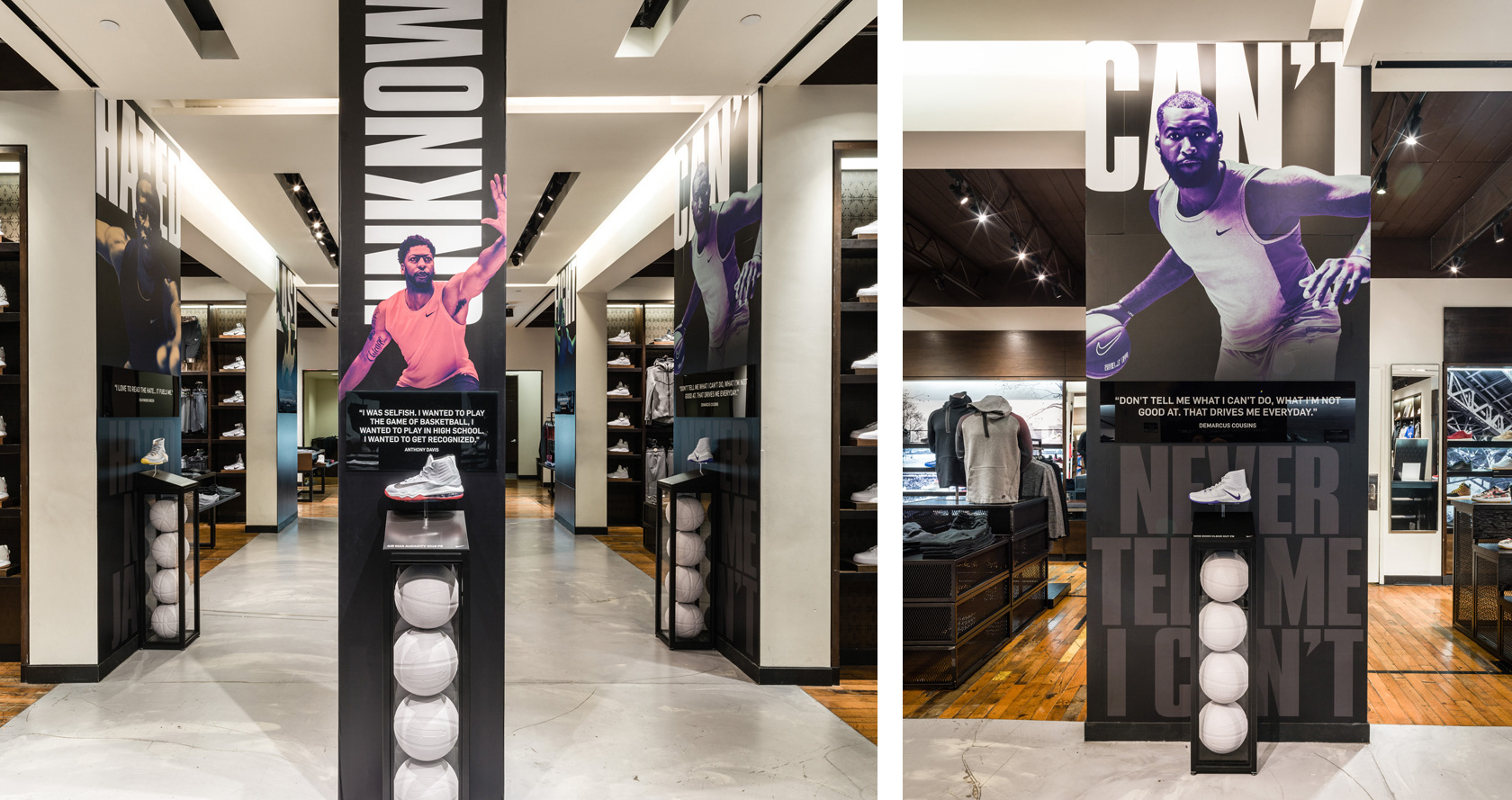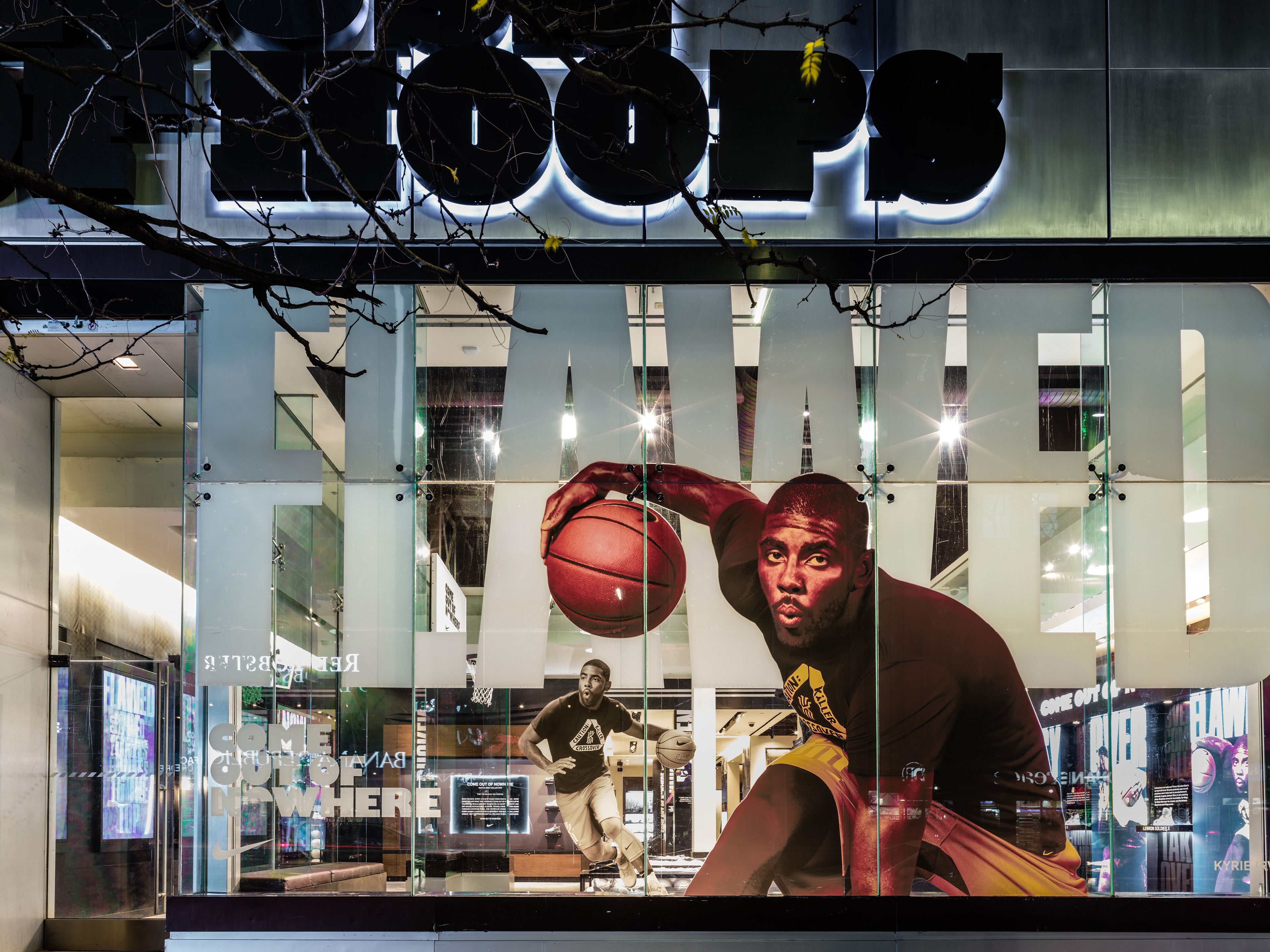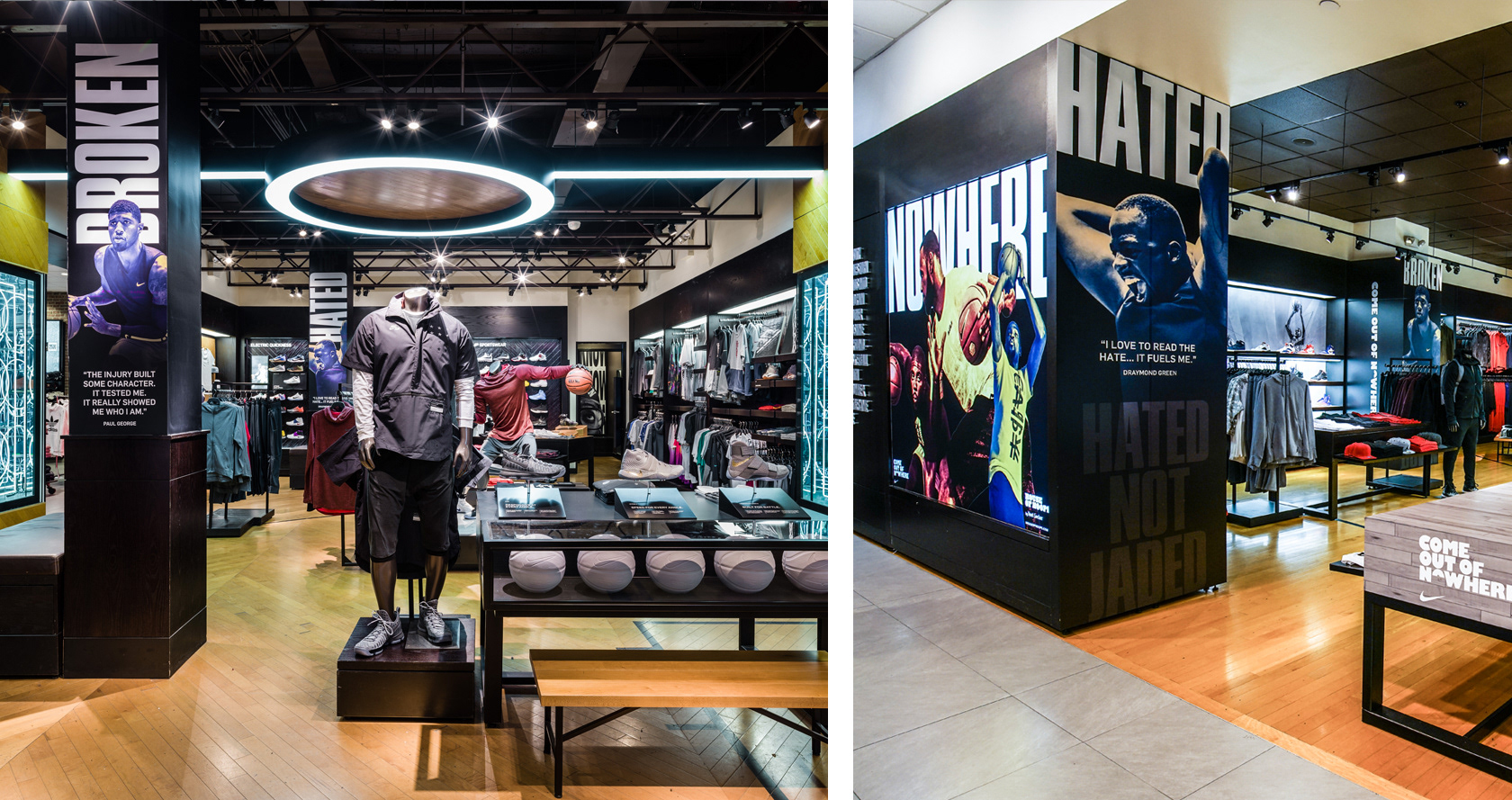 KD 10 
Nike Basketball Summer 2017 initiative. We helped Nike North American build out House of Hoops locations all over the country for Kevin Durant's 10th custom shoe. For the premier NYC door, we even developed a custom footwear chandelier.