Washington Nationals World Series 
Playoff baseball comes at retail fast and furious. You don't know the teams that will make it to the World Series nor what city the games will take place until roughly 72 hours before the first pitch happens. So developing a presence is a real challenge. We worked up this hot dog stand because who doesn't love a good ball park dog. The stand took on the personality of the Nationals when they upset the Dodgers in round one and rode that momentum all the to victory. IDL adopted that Nats and booth came out phenomenal complete with neon hot dog, hand painted signage and WS march.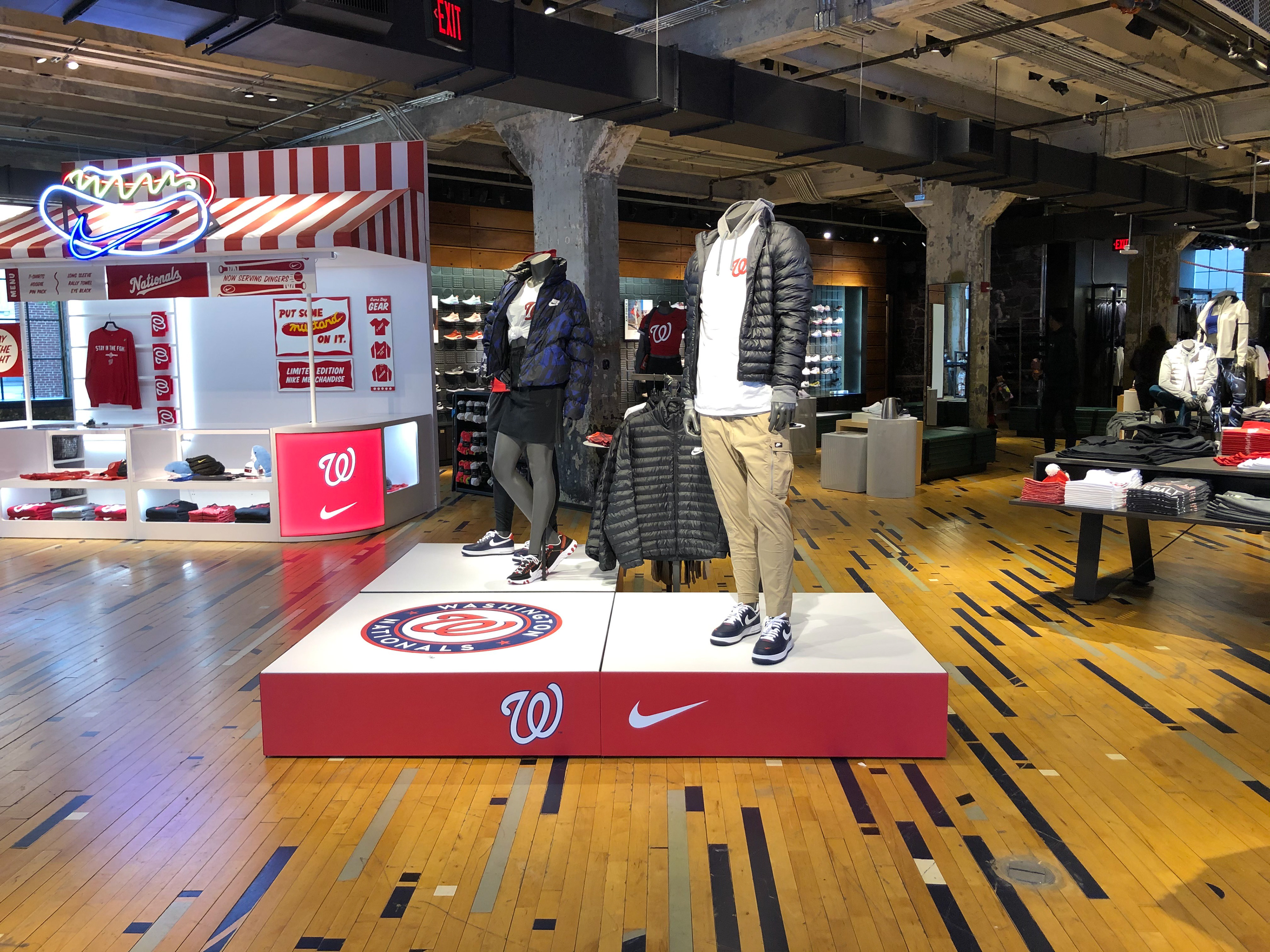 LeBron 16
Launching the LeBron 16 in retail began with the notion that this shoe was so strong it broke the assembly machines. With this notion of invincibility, we dove into what that could mean for a compelling environment. Focusing on key locations in Harlem and Hollywood, we told the story of the toughest LeBron footwear every constructed.
Kyrie 4
IDL helped Nike launch Kyrie Irving's fourth signature shoe in retail locations all over the country. Kyrie was traded to Boston and was suddenly the face of a storied franchise on the rise. We developed custom lit and dimensional elements based on the shoe sole pattern and Kyrie's electric movement on the court.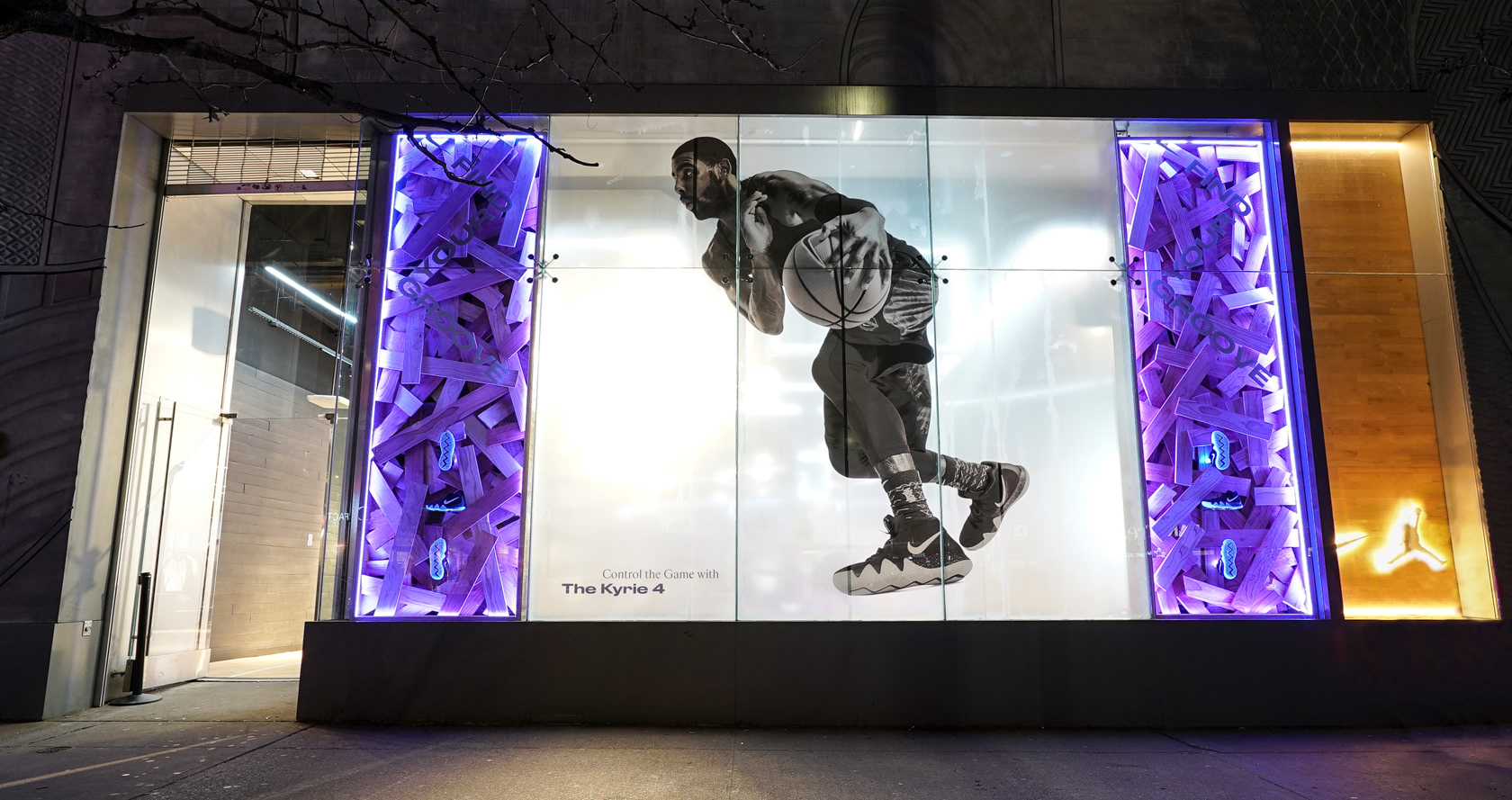 March Madness : Time to Shine
I lead the IDL team in creating the initial basketball campaign for the House of Hoops Harlem store relaunch. This 'Time to Shine' initiative focused on four prominent collegiate athletes and four new shoe colorways. We were tasked with making an impact without dominating a brand new location. Nike Basketball's yearly March Madness campaign started with a simple phrase, 'Time to Shine' playing off the iridescent swoosh featured on each pair of kicks. We curated 4 unique athlete stories with a material play to link the entire story with the environment. We found a specialized, semi-transparent  iridescent window vinyl for the front of the store, then matched that with a unique acrylic sheet that would allow each athlete to radiate. The full window takeover changed the color an appearance of the entire display zone depending upon the time of day and amount of exterior lighting. Carrying the shimmer across custom shoe pedestals and apparel zones tied the entire experience back to a shining moment.