In partnership with Fanatics and Nike, SGK had the unique opportunity to design spaces all over SoFi stadium for Super Bowl LVI. We ended up working through eleven unique retail locations within the arena hitting entrances to all 70,000 fans who came to the game. After a quick tour just 7 weeks out from game day, we got to work crafting design that would highlight the tremendous beauty of a gorgeous new stadium. Drawing inspiration from the wave form, the modern ETFE roof and its views of the surrounding landscapes we developed a visual pallet of materials and aesthetic vibes from scratch. 
Knowing the stadium would be greatly impacted by the natural light we set about crafting an experience that would work in both bright daylight as fans entered, but come to light at sunset glowing and reflecting the high polish concrete finishes at city scape views at full dark. With a double-waled poly carbonate material edge lit with LED and leaning on oversized digital tiles, we were able to achieve powerful creative the transformed throughout the game! The scenic pieces also doubled as social moments and popped up all over instagram.
The work looked beautiful and helped drive sales, is numbers are your thing! The in-stadium sales were rose to new heights. 2022 provided a 14% jump from the previous record (from 2016), setting a new record for average spend per fan at $167.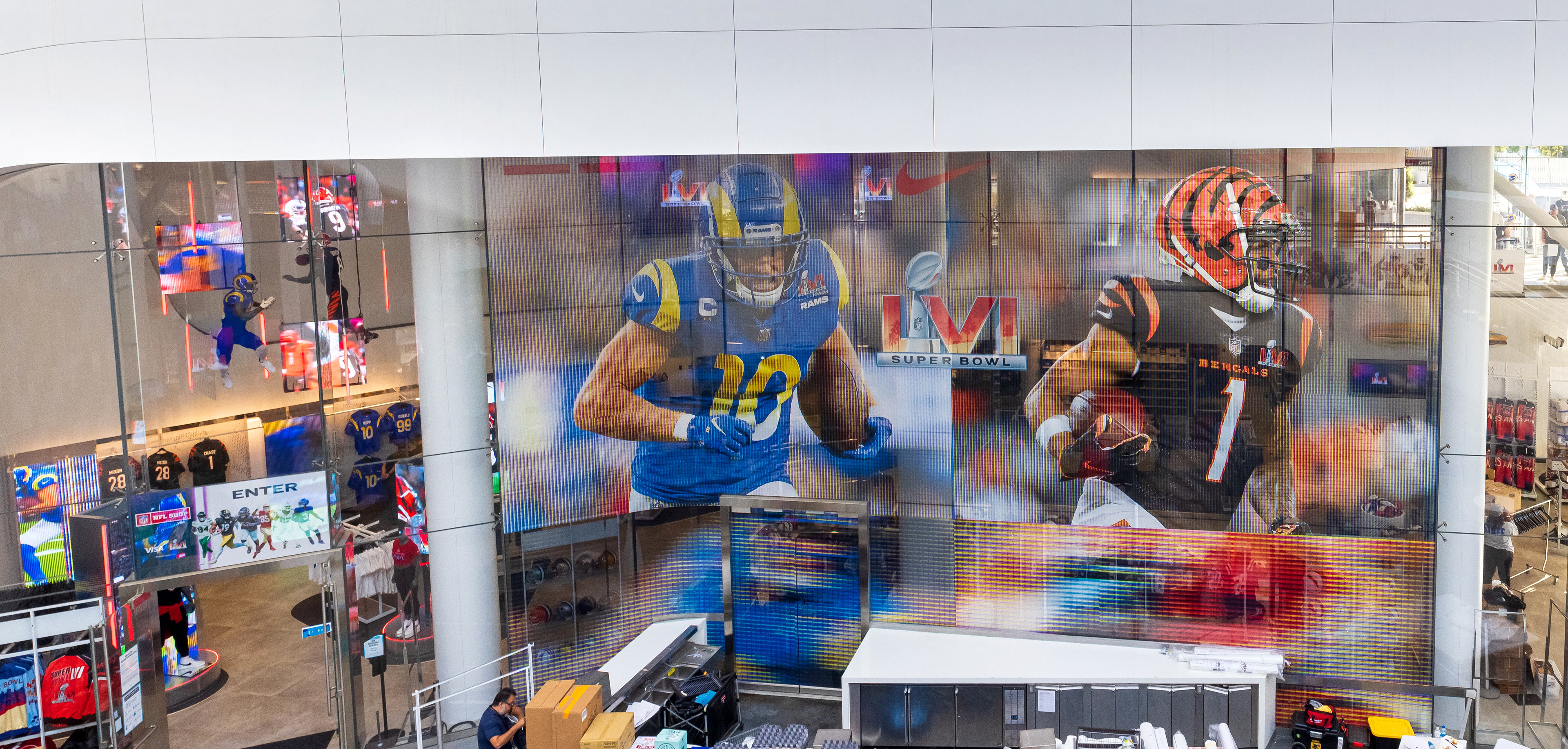 Executive Creative Director: Bryan Boul
Creative Direction: Tim Weakland
Support Design: Jena Beyers 
Account Management: Kalie Hamilton  
Project Management: Shannon Case, Emily Rogge
Project Engineering: Greg Schaal

Project Build: McNally Enterprises, Inc.

Fanatics: Pat Caveny + Mindy Foskey