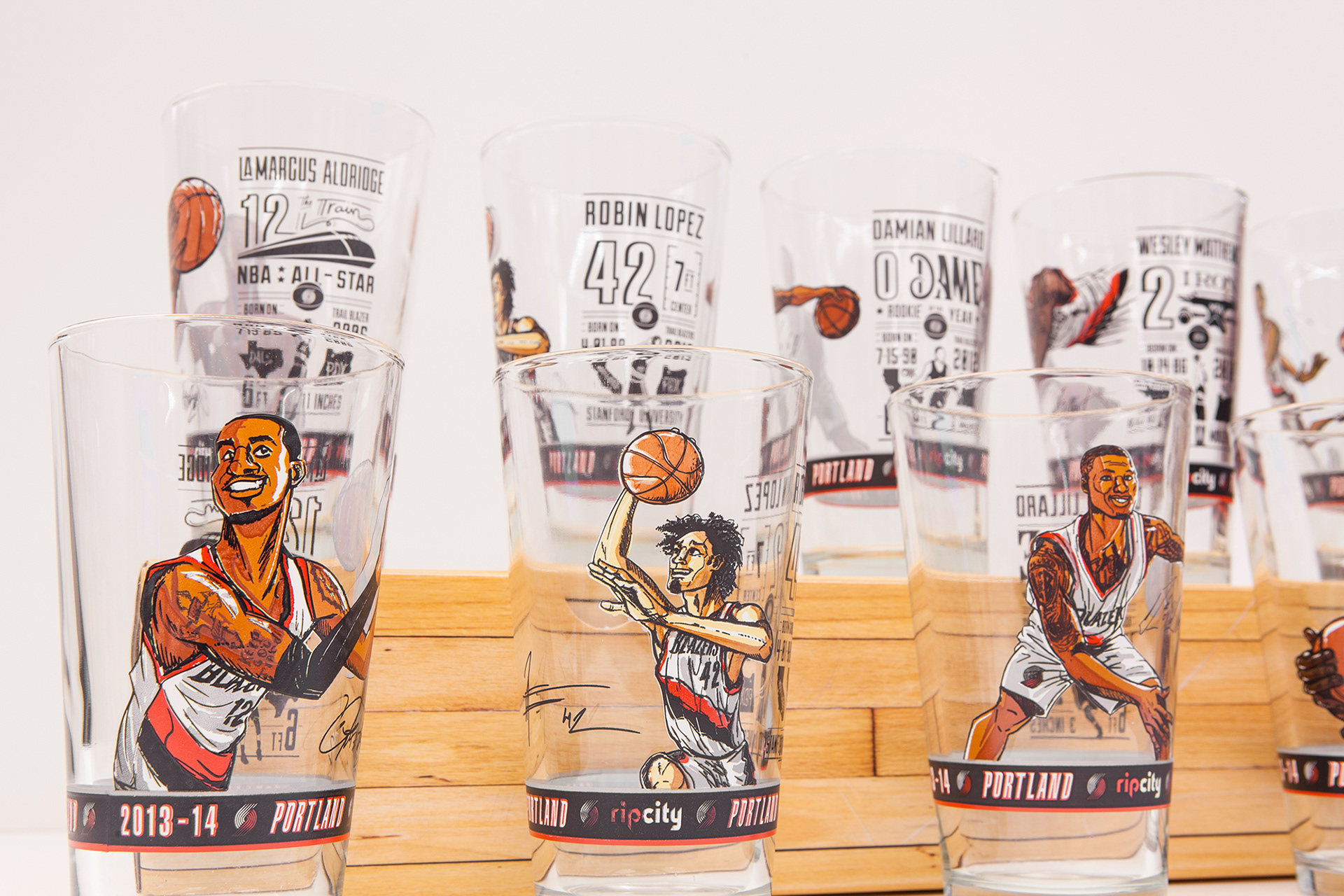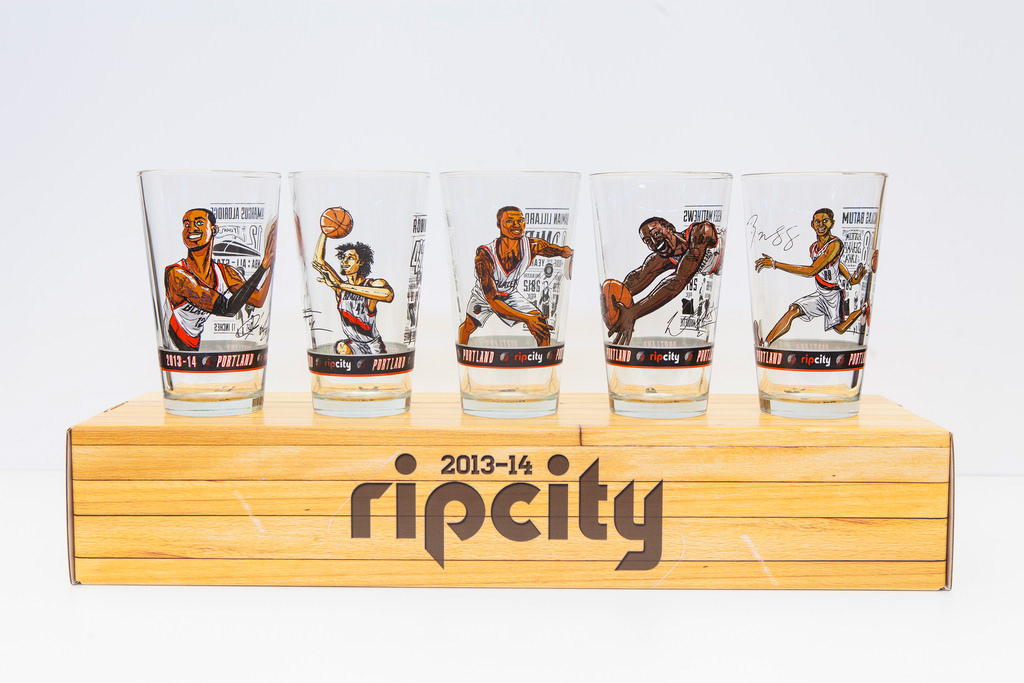 I'm a native Portlander who grew up loving the Trailblazers and Rip City before it was #ripcity. We dominated the Supersonics and got our collective hearts crushed by MJ in the finals. The Blazers partnered with all sorts of community businesses during this period, and one such promo involved oversized caricature player glasses, sponsored by Dairy Queen. I had the full sets and they inspired hundreds of sketches (in my youth). These glasses shaped my future and helped lead me into the field of design.
So when the Blazers reached out to me with the desire to create 5 new glasses, I jumped at the chance

. Its not every day you get to create a cultural artifact. I immediately tapped my good friend (and work buddy at Sincerely Truman) Robert Perez to help ensure this project would kick ass. I am a designer, so creating detailed character illustrations is a little out of my comfort zone.

Robert, on the other hand is a phenomenal illustrator.

  So, we teamed up to knock these glasses out on a super tight timeline. 
This project really brought my design world full circle, from sketching players on note book paper and collecting glasses as a youth, to creating the real thing. Check out the video below for a little more info and check out all the images that follow to get an inside look at the project and its outcome. 
Creative Direction + Concepting + Design:
Tim Weakland
Illustration:
Robert Perez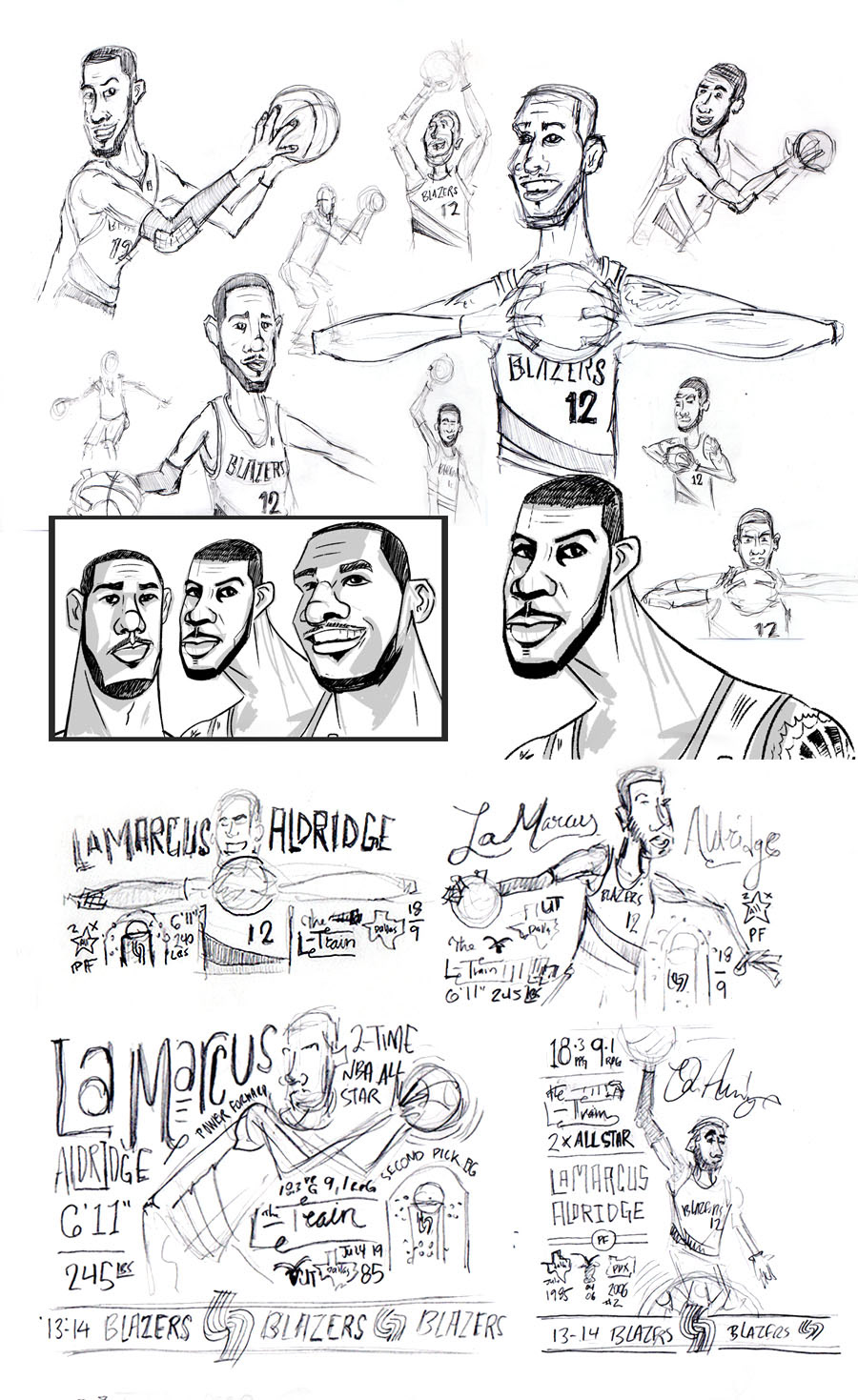 The LaMarcus Aldridge Glass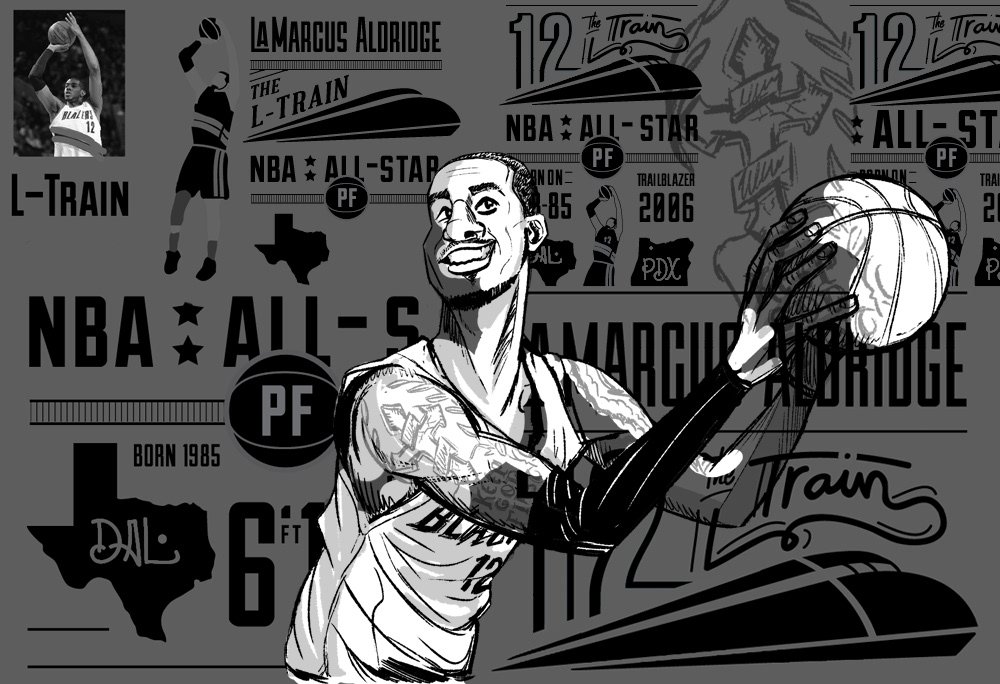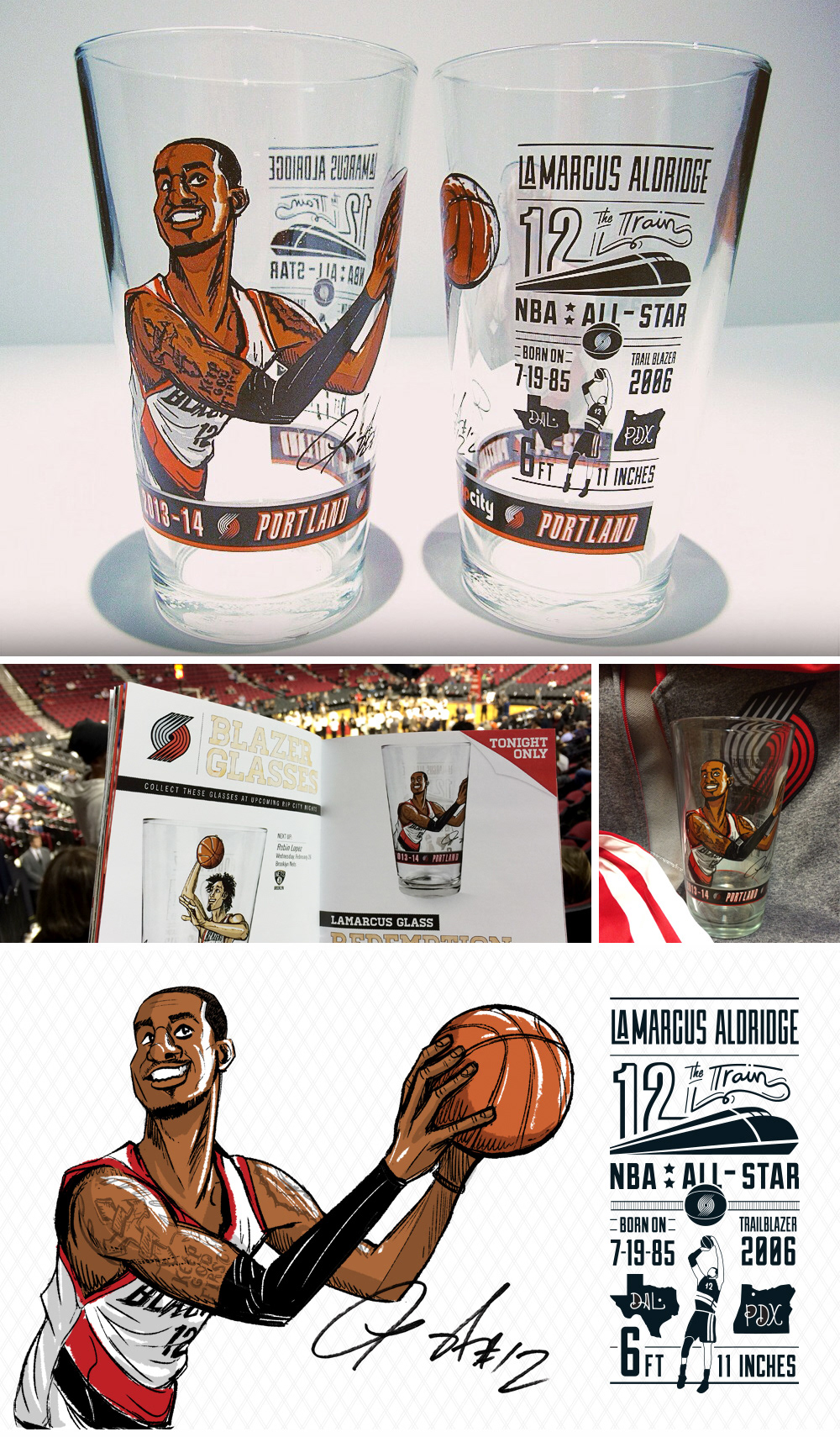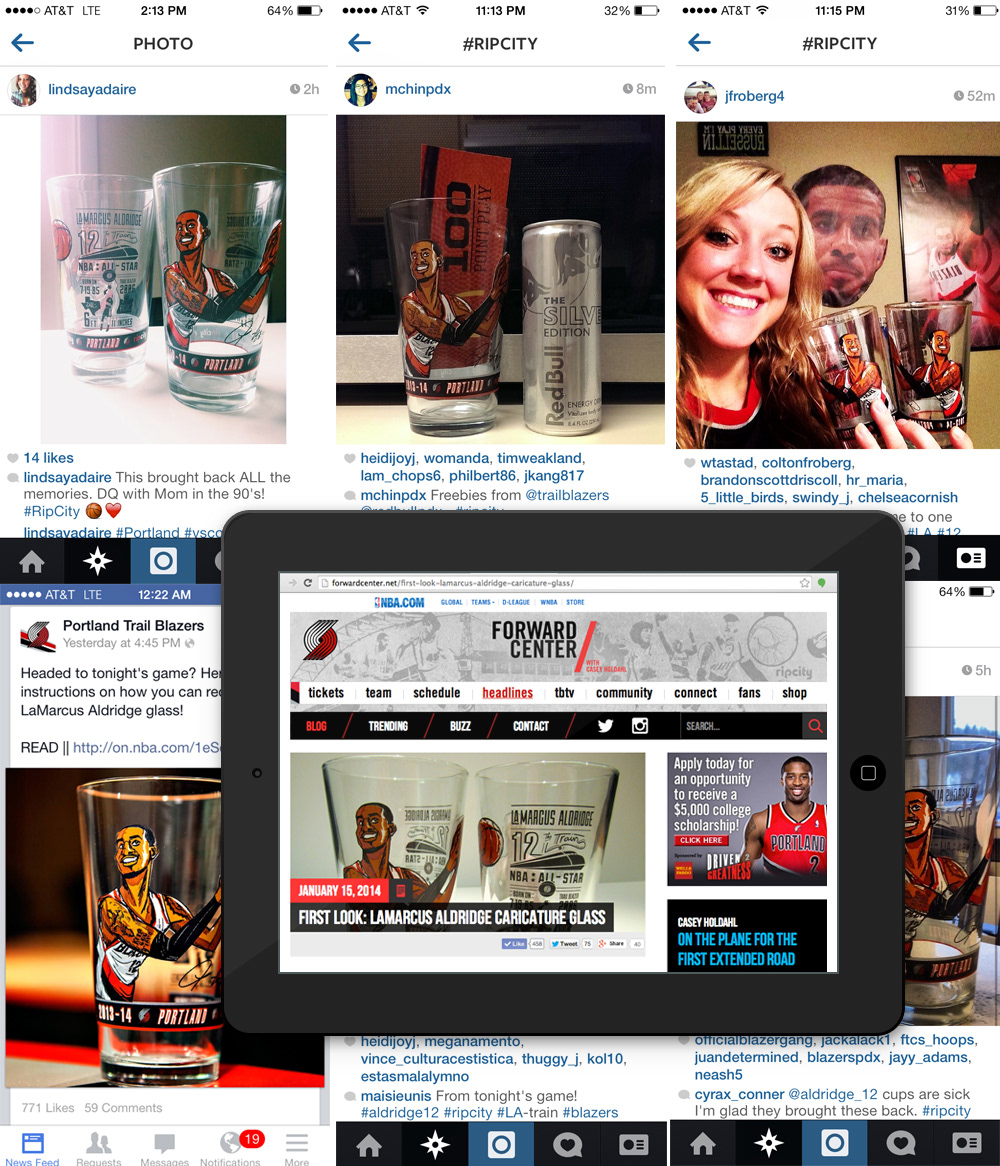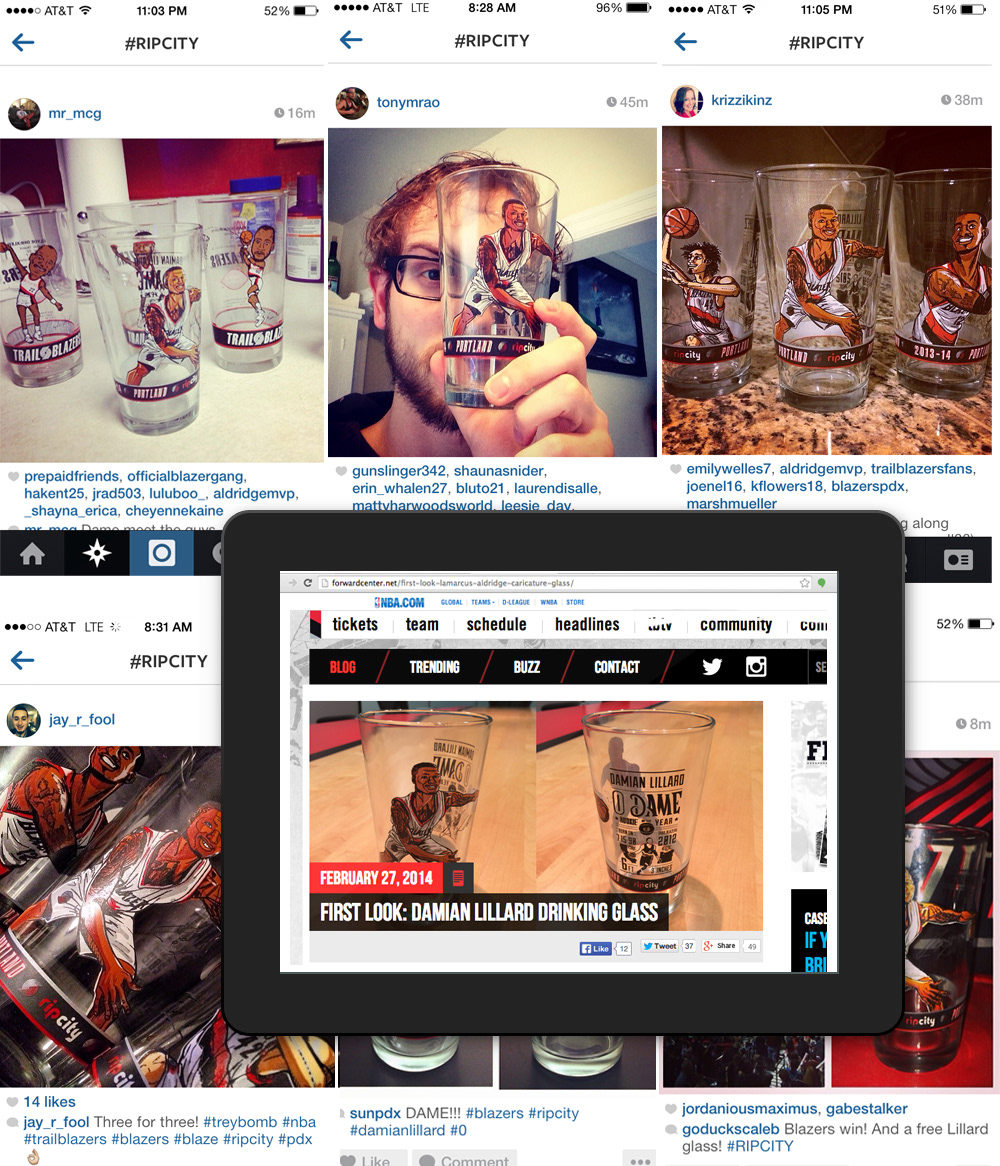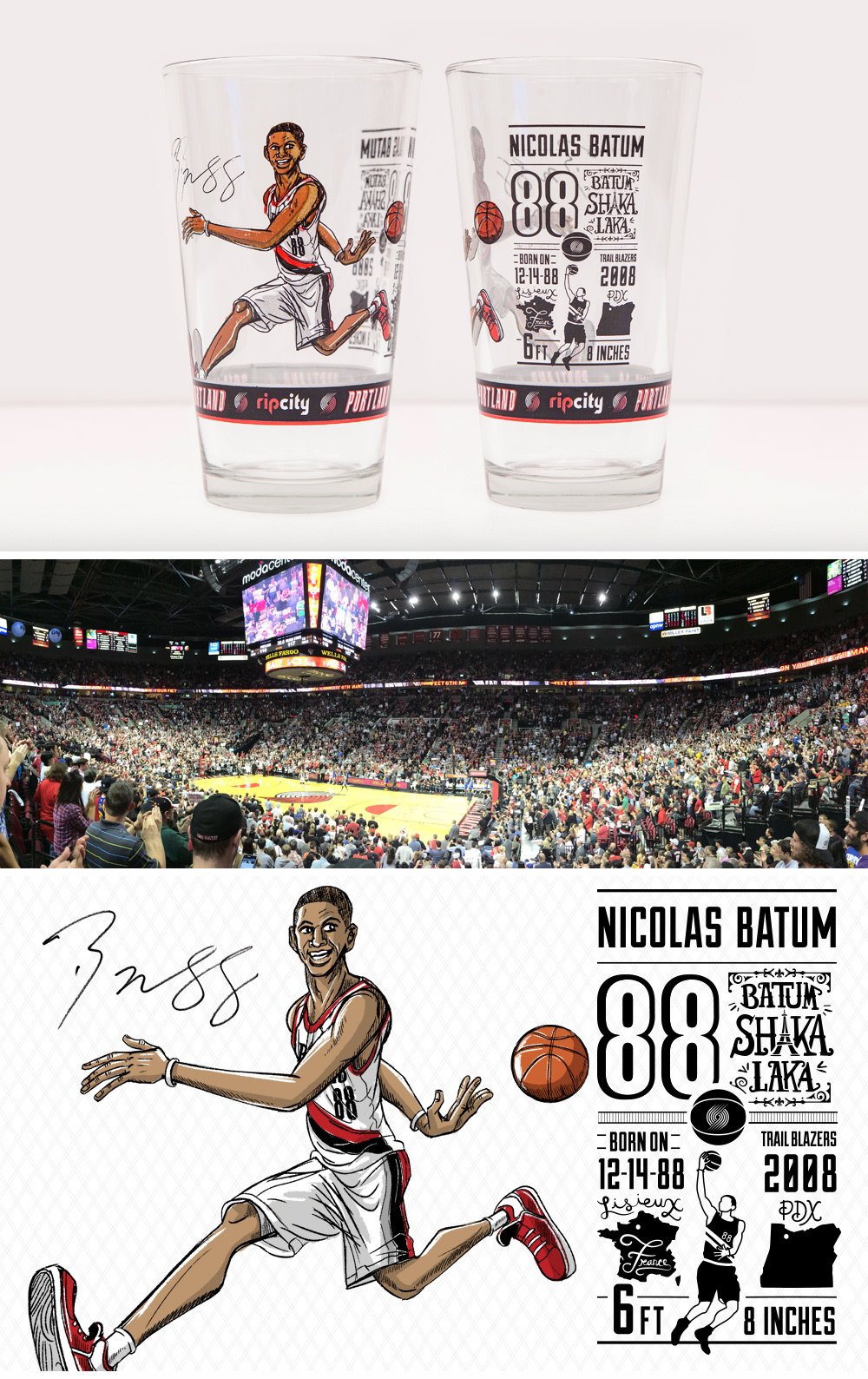 Season Ticket Holder Sets