A collection of type focused projects.
Nickelodeon : Design on a Dime Neon Sign
For Housing Works' 2017 Design on a Dime event, we imagined a Nickelodeon superfan's dream lounge. Taking inspiration from iconic 1990s properties like The Ren & Stimpy Show, Rugrats and Hey Arnold! as well as the green slime, we created custom-built furnishings that were sold to benefit Housing Works' mission of ending AIDS and homelessness. My contribution involved crafting the Happy Happy, Joy Joy hand type that was recreated in neon. The project was a hit in person and ended up being featured in Communication Arts Design Annual.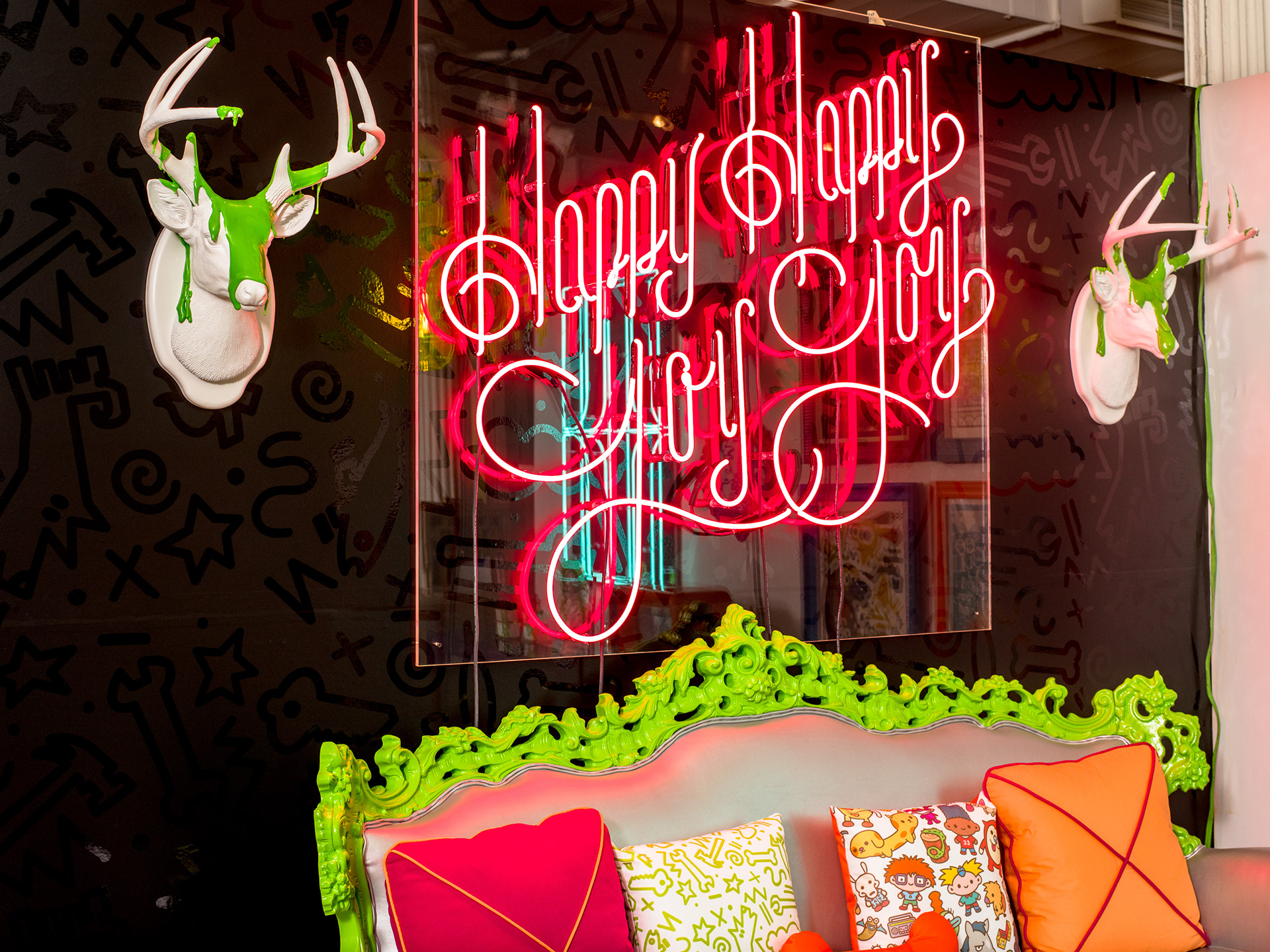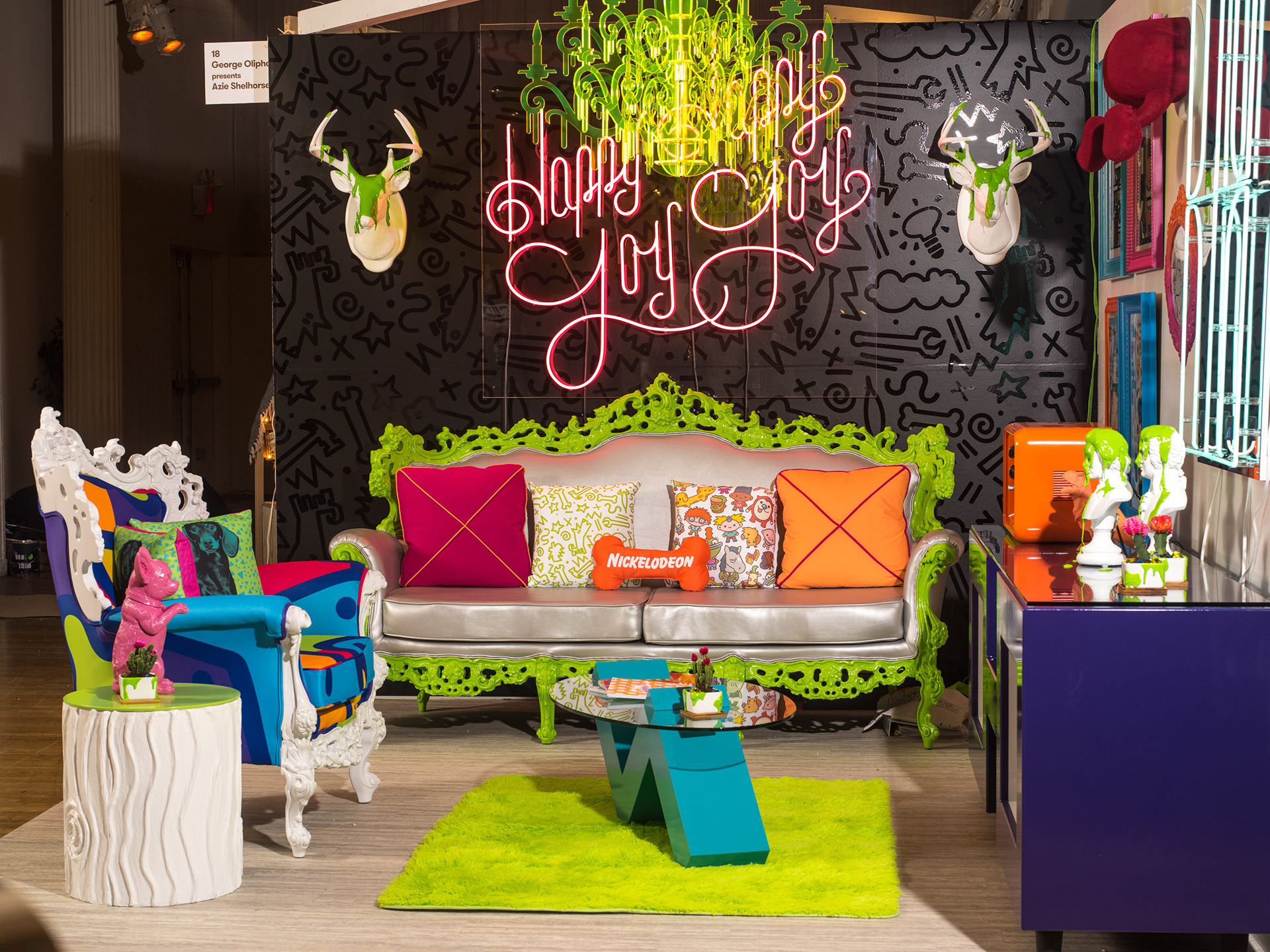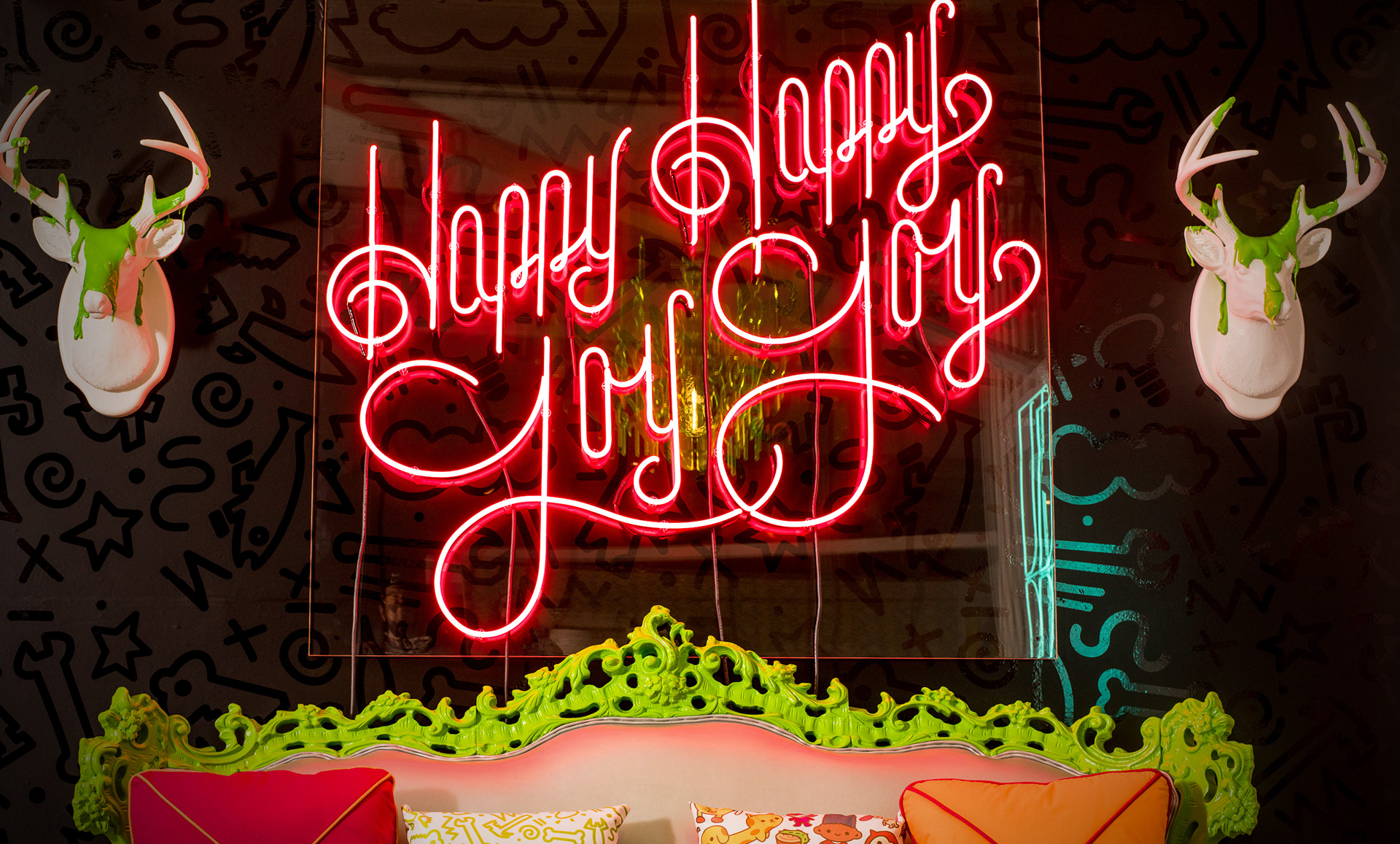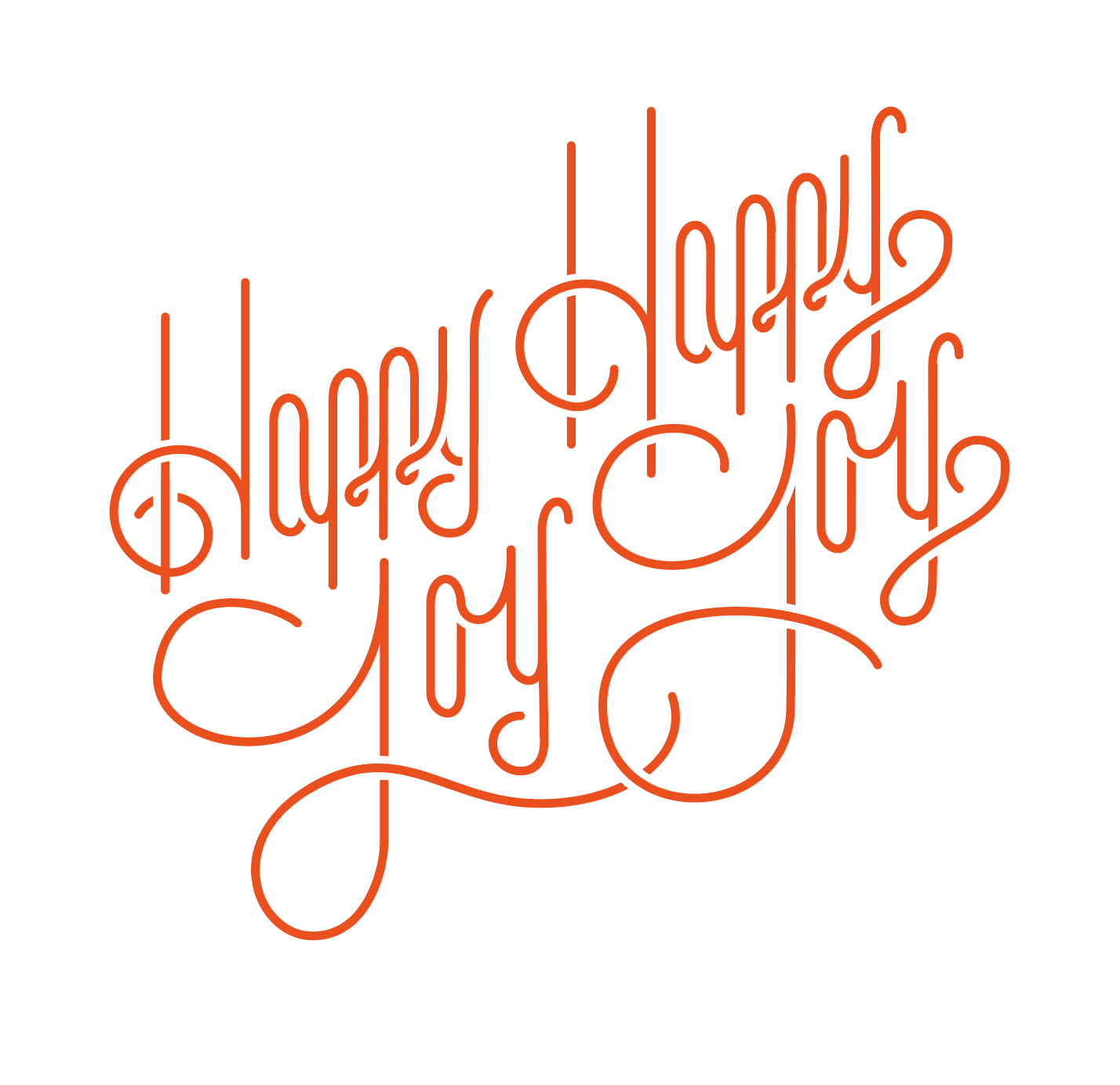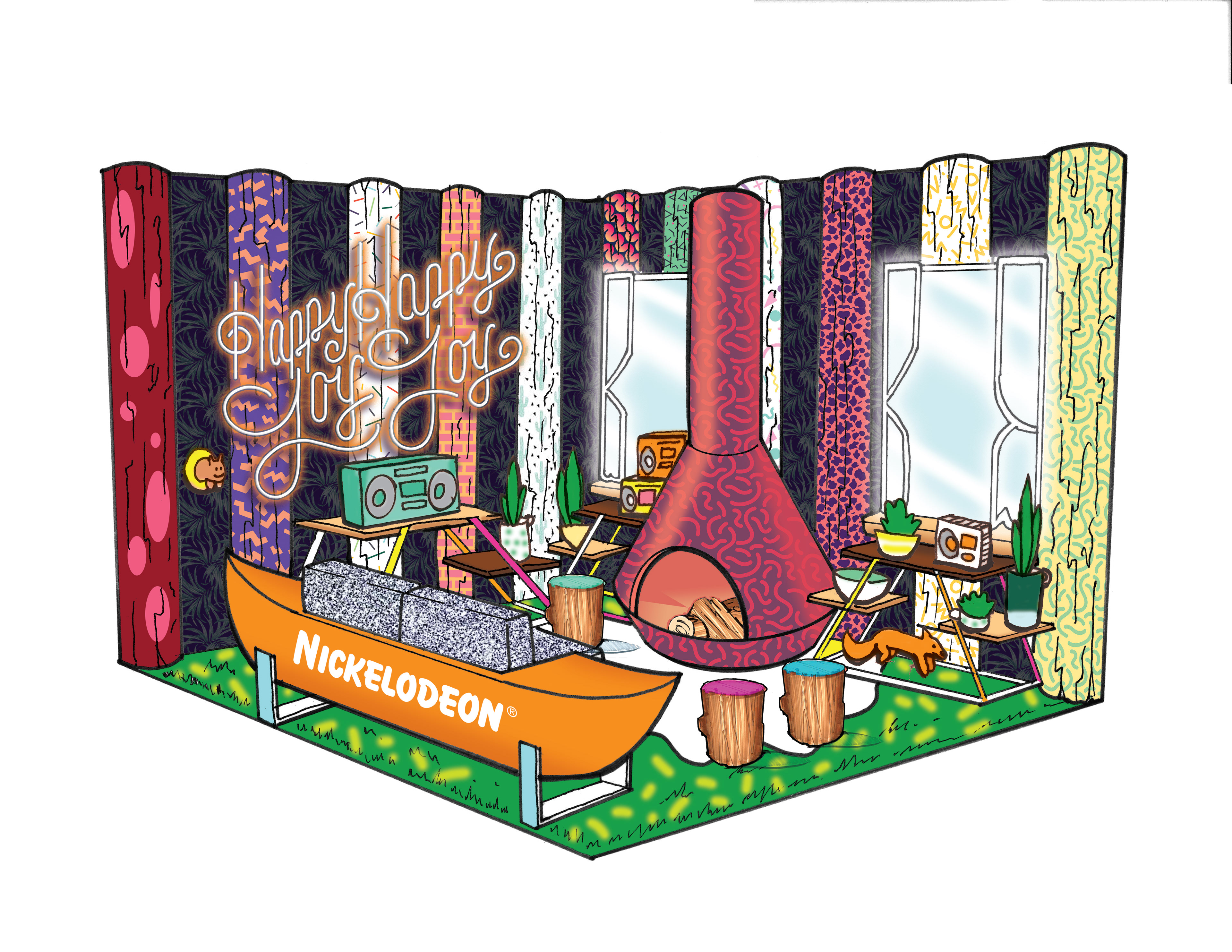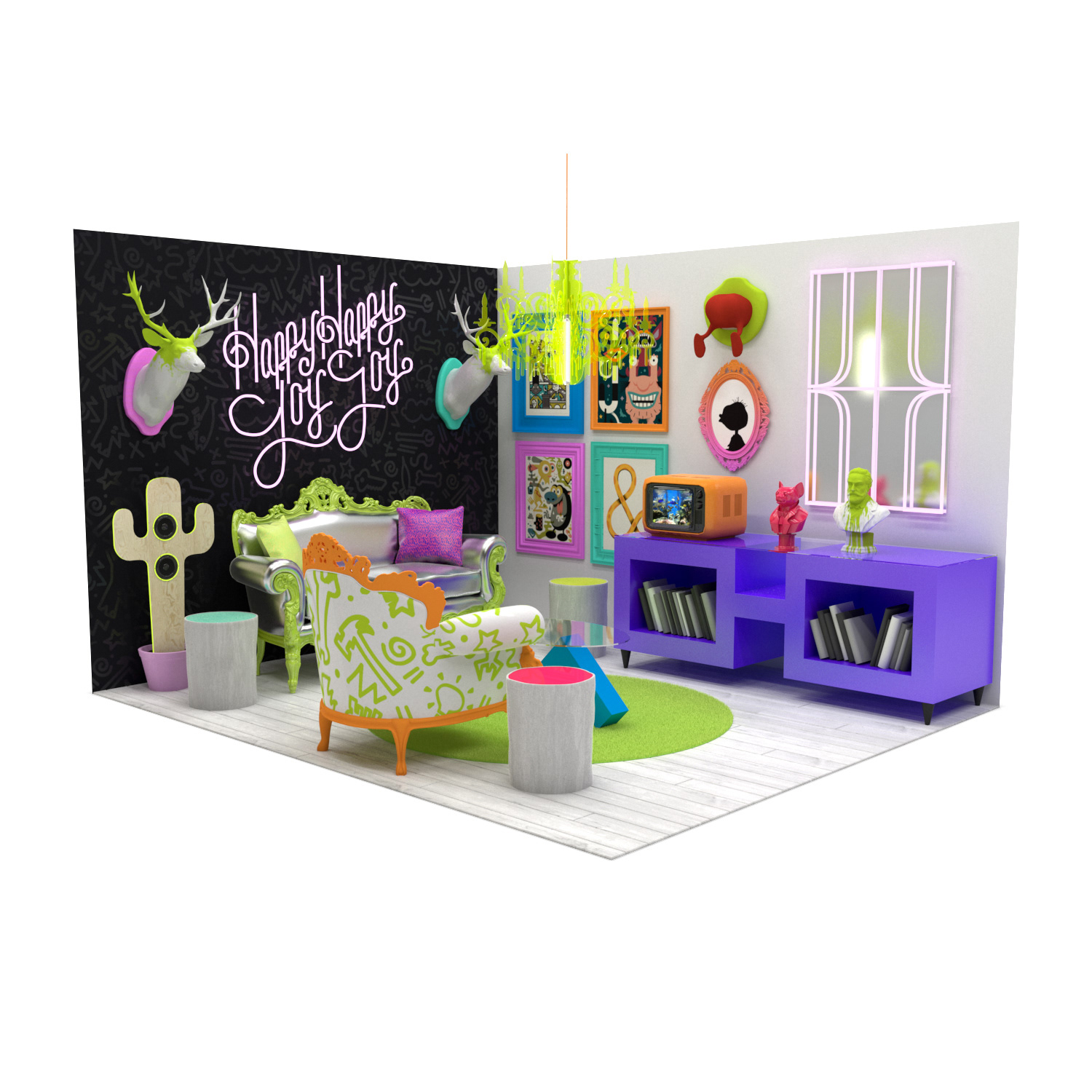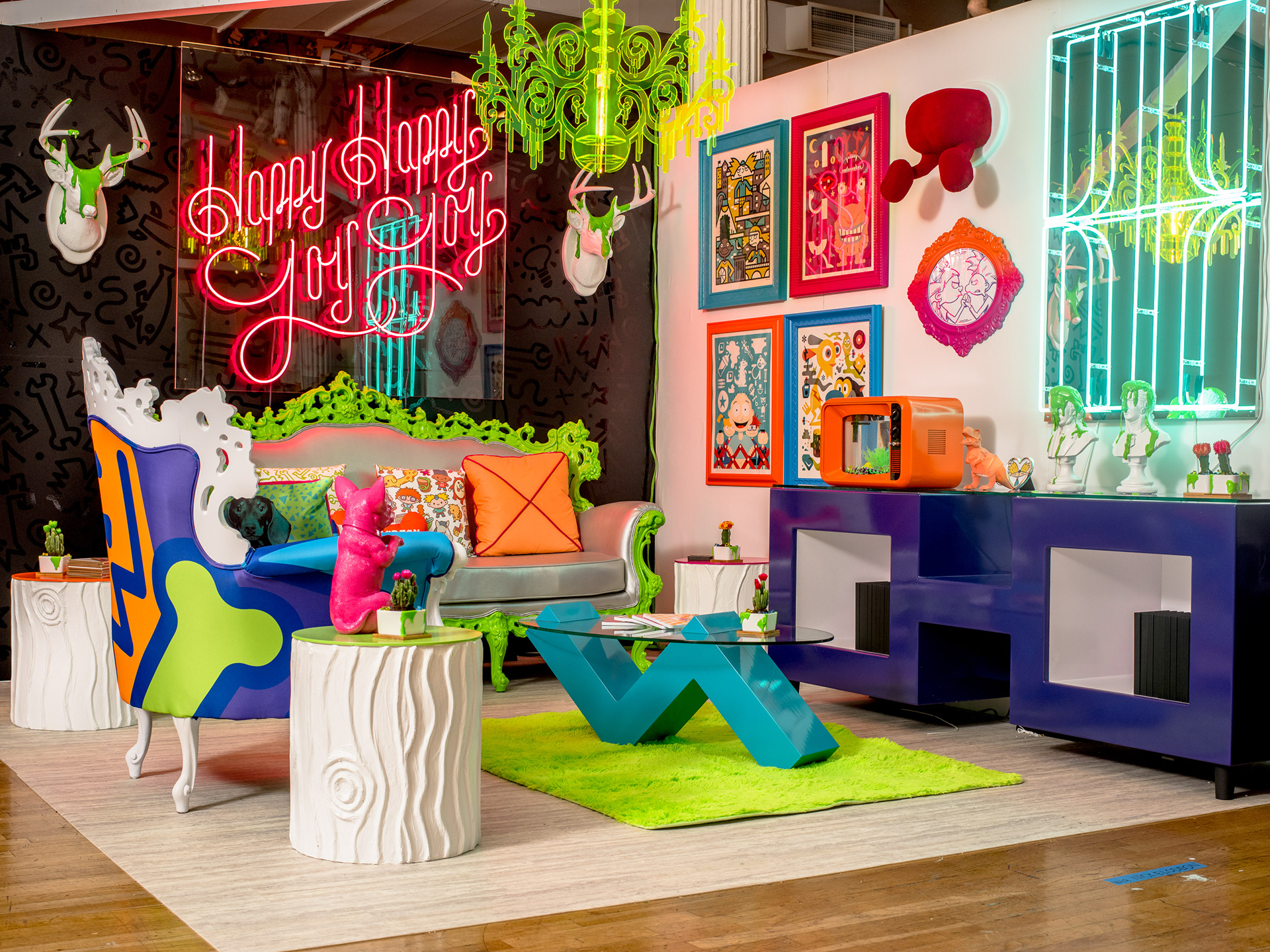 Portland Tailblazers: Rip City Celebration Event
The 135 Gallery curated an art show to celebrate the 40th anniversary of the Portland Trailblazers winning stumptown's lone sports title, (I know, I know the Timbers have a cup.) The November show was thus titled RipsGiving, in the spirit of the season and the tipoff of the 2016-2017 NBA season. The Gallery curated five choice areas in the space, poured kegs of beer, served up tasty snacks and had a great night. Often times, the most creative projects are born from the freedom that is afforded to internal work, away from client demands and layers of approvals.
I was asked to help create Blazer specific, hand-type phrases that were to be routed into our courtwood tv stand/basketball hoops. What started as a simple engraving soon expanded into a fully cut, back lit, red plex triangular beacon of awesome, shining out from the corner of the space into the city Park blocks in two directions, and into the show on the remaining side.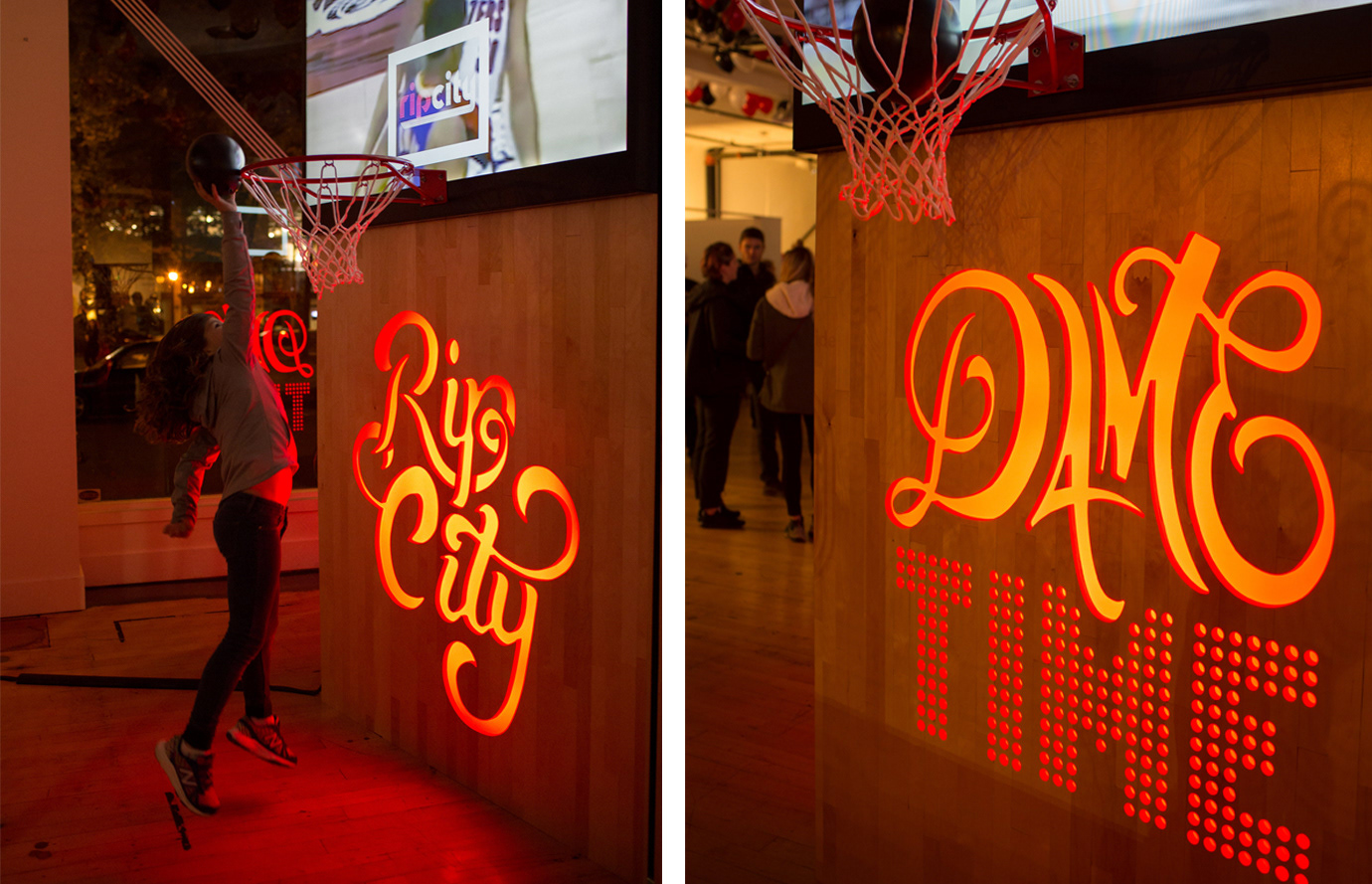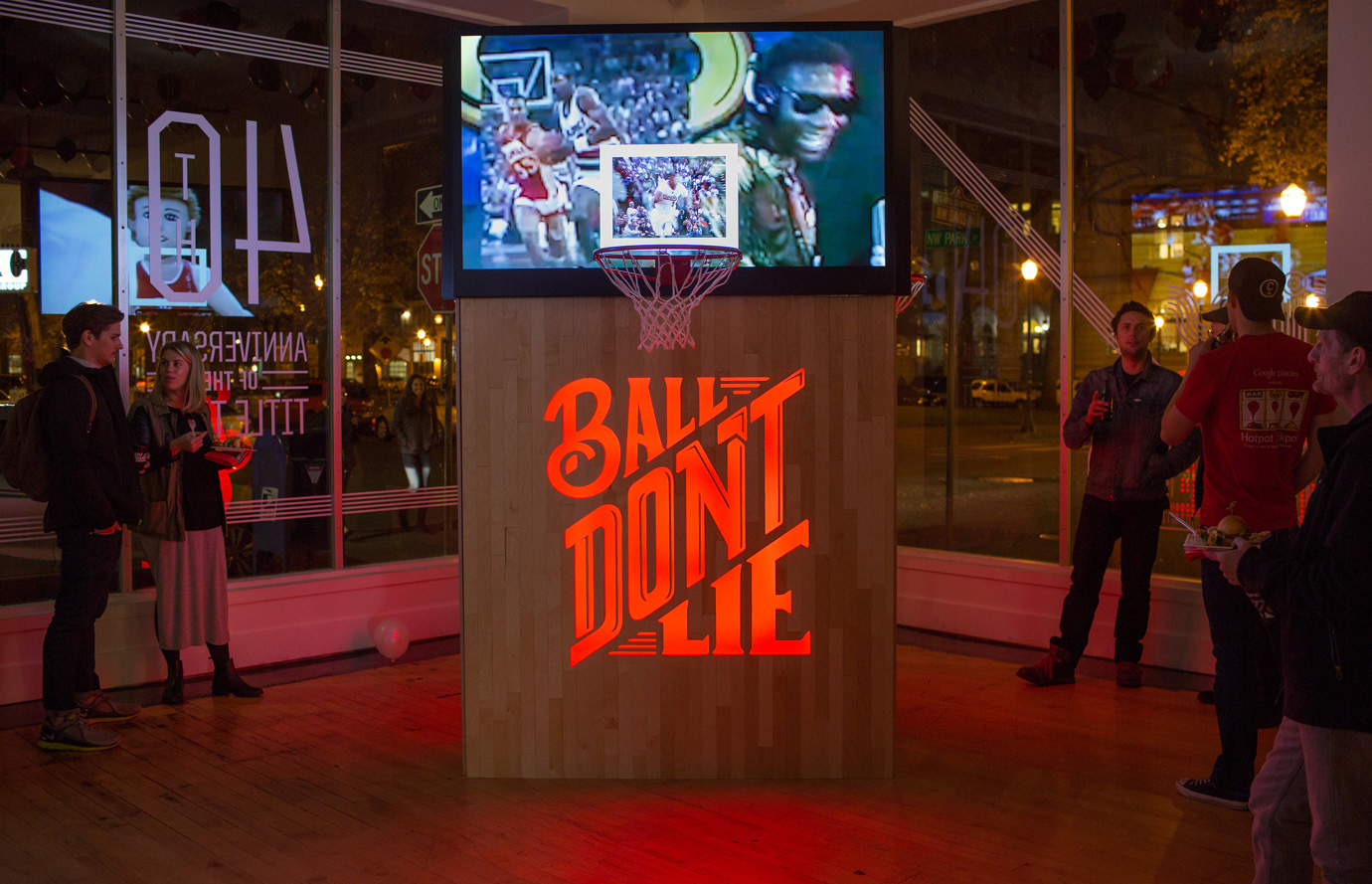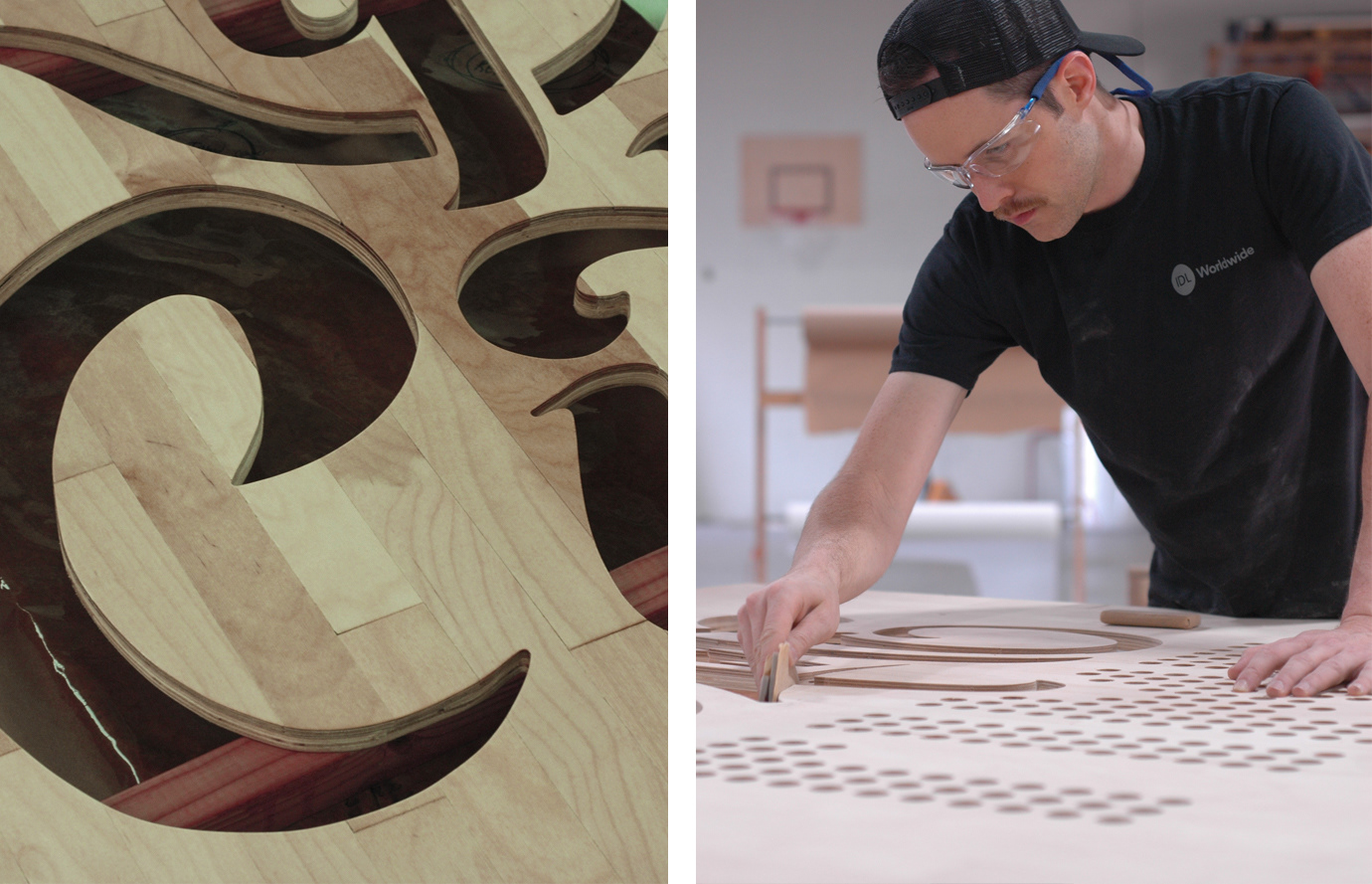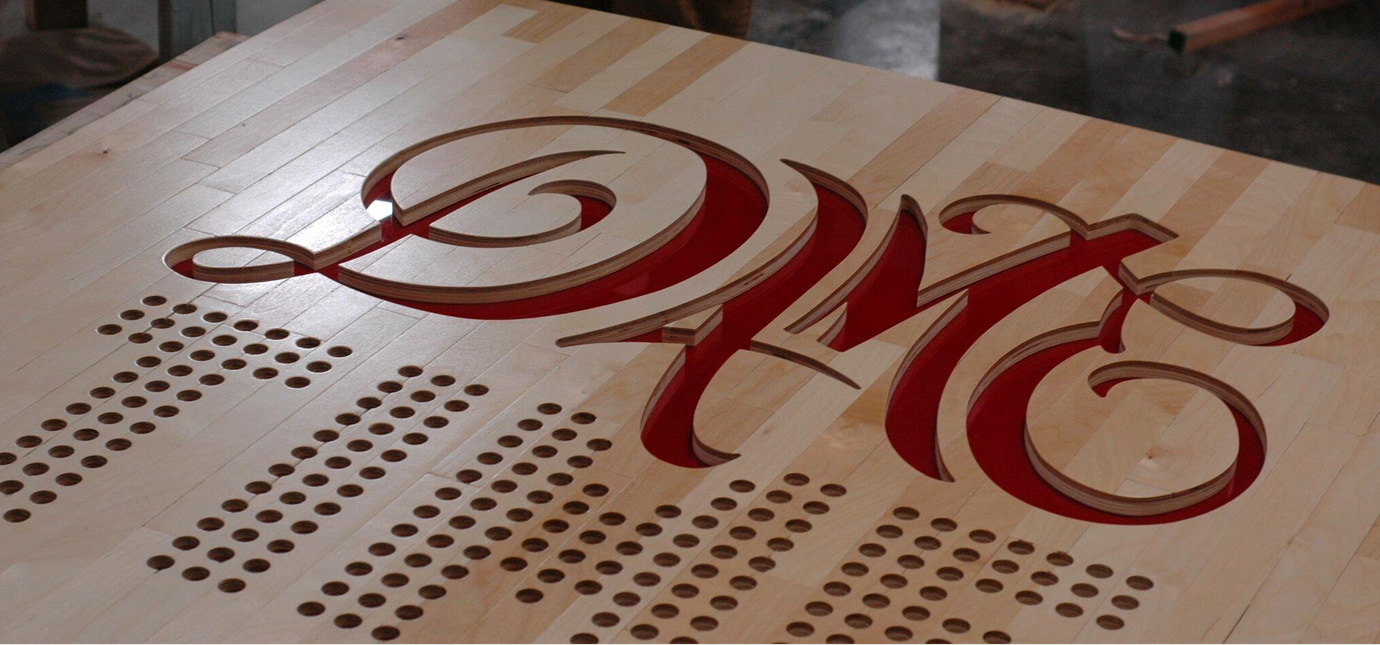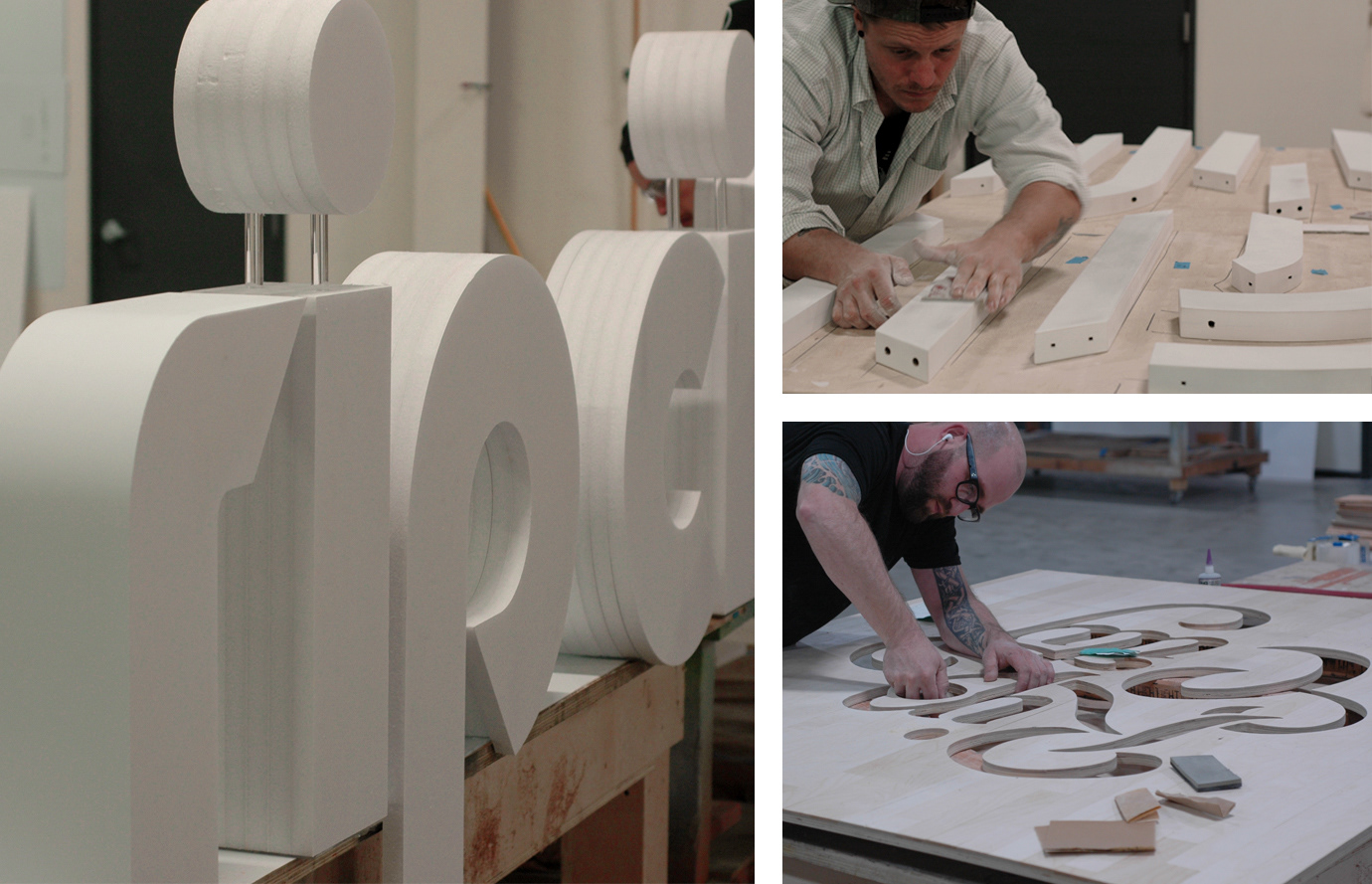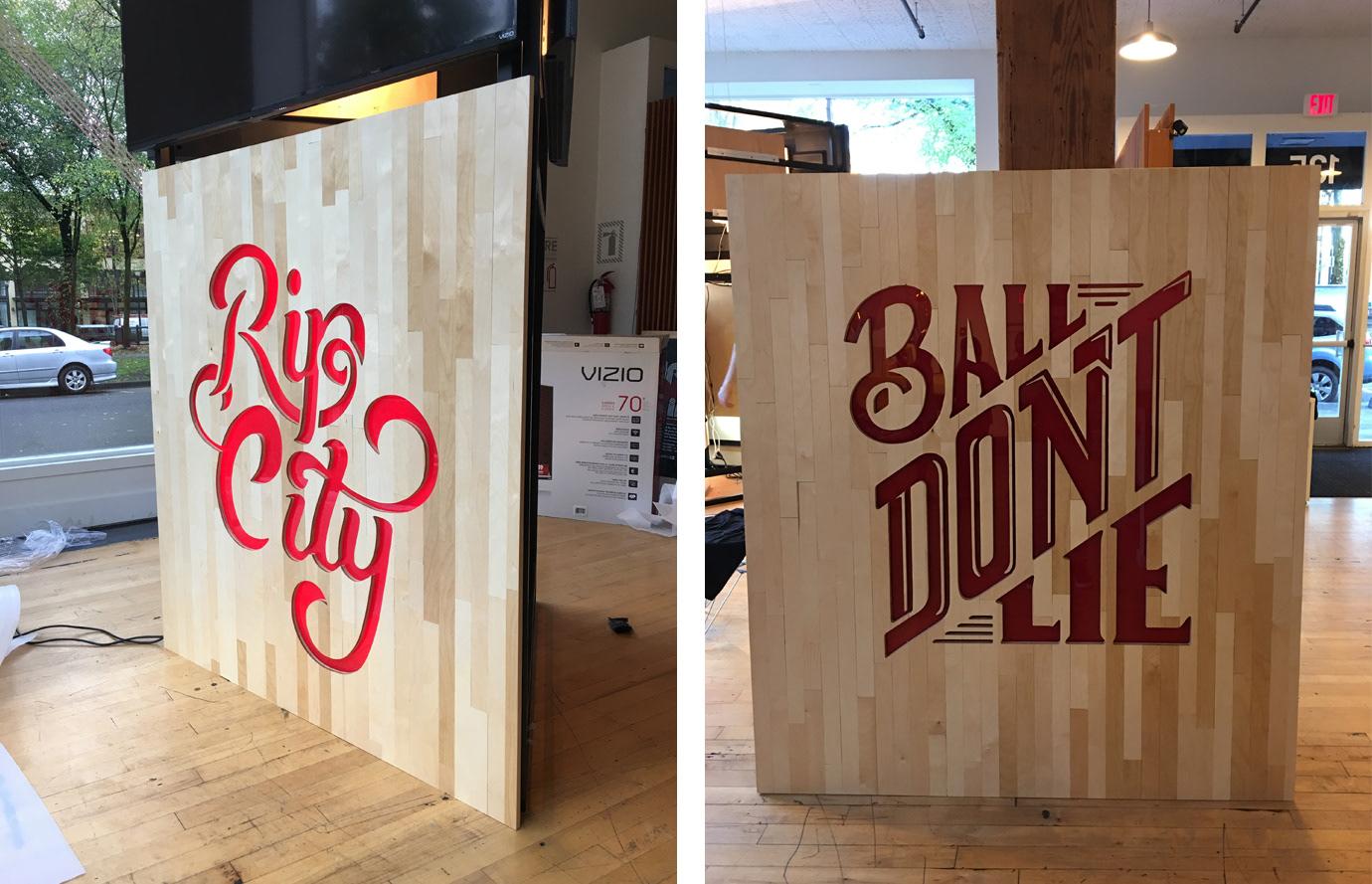 Design Week Portland : Pizza Peel Auction
Design Week Portland always brings about interesting art experiences and talks around town. In 2017 I ended up in a pizza peel auction at the 135 Gallery with this 80's inspired, laser engraved piece.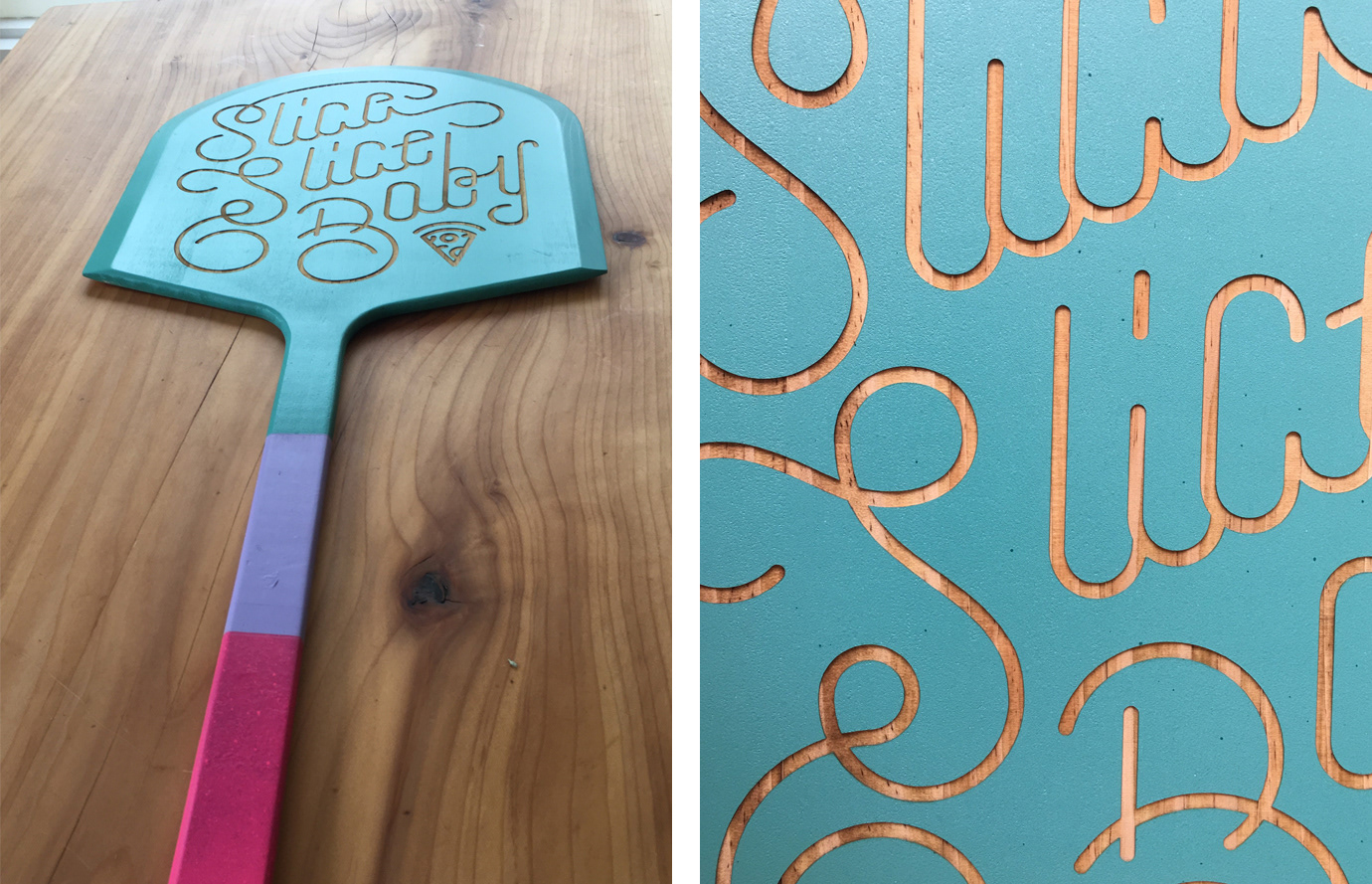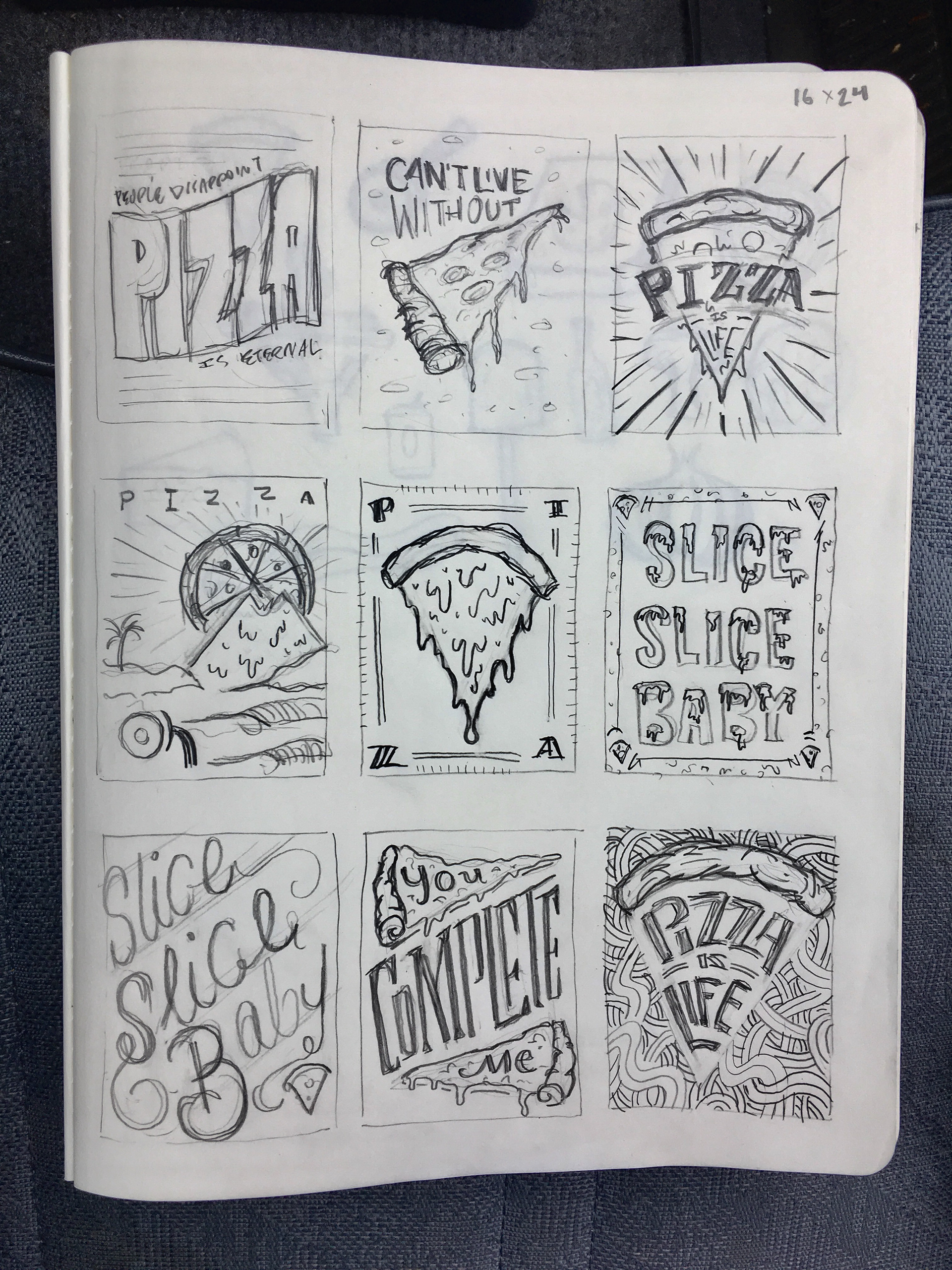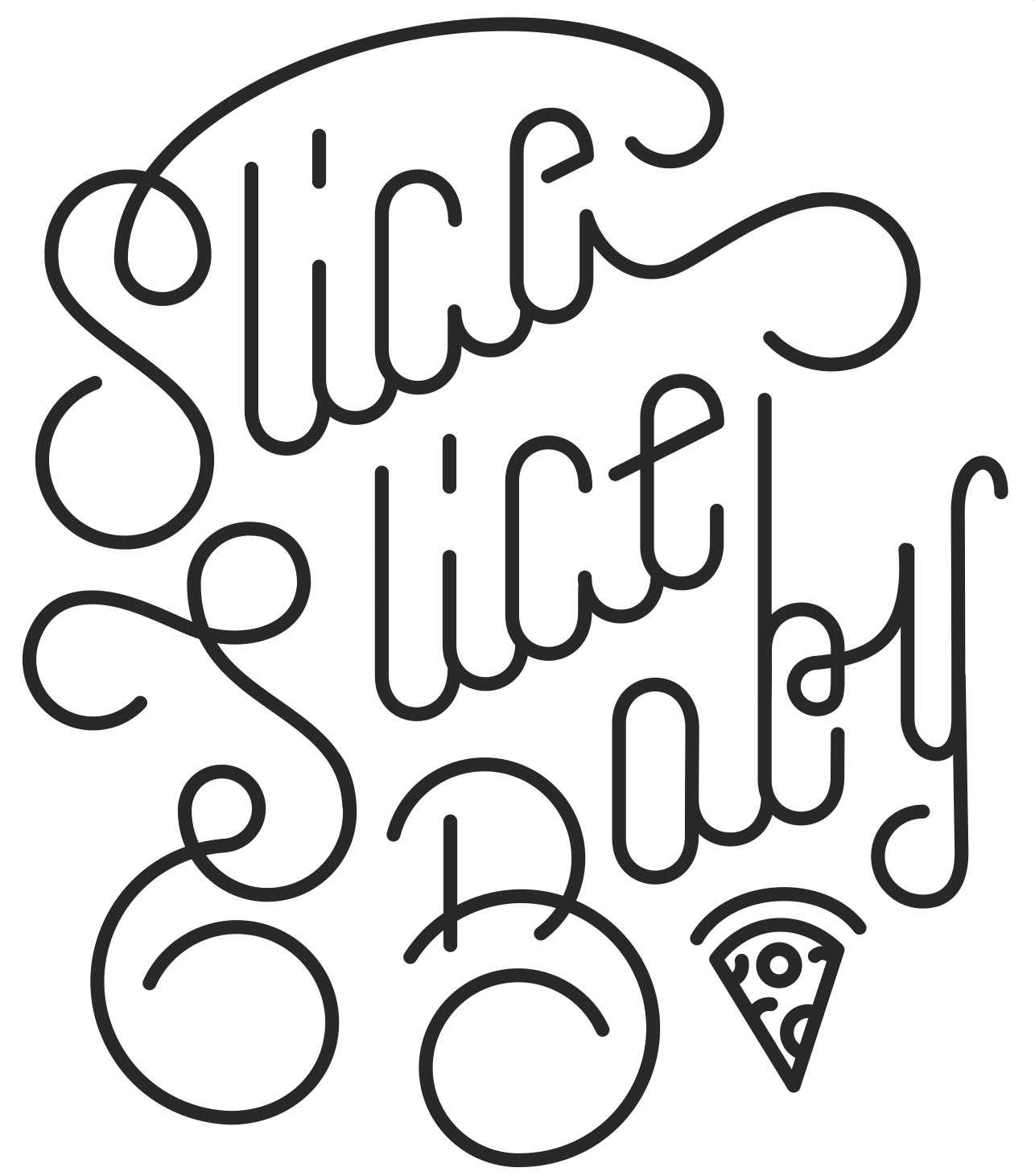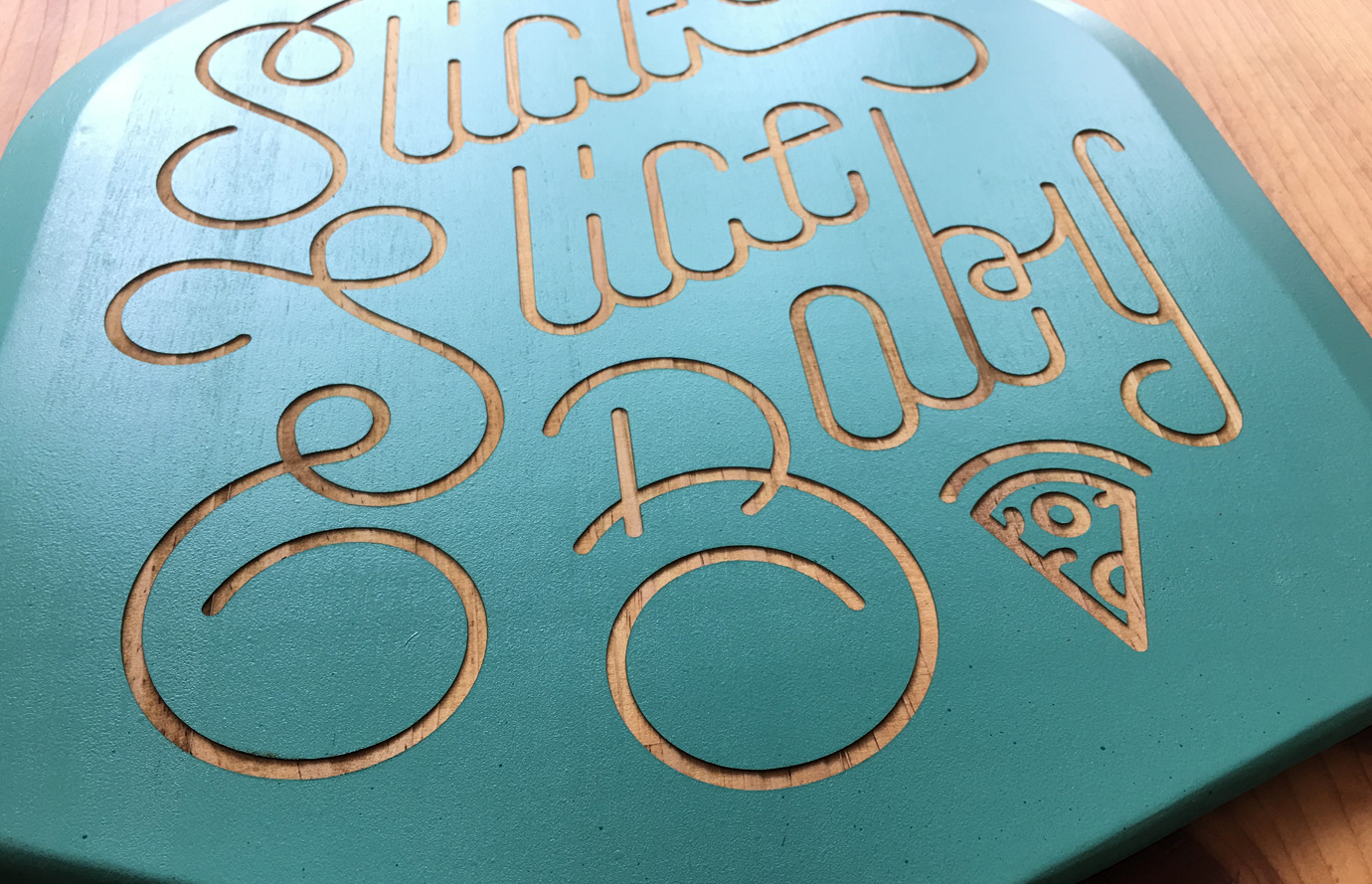 Built Oregon : Launch Event
I had a chance to work on some environmental type for the inaugural Built Oregon festival. To celebrate Oregon's entrepreneurial spirit, I worked up the state motto in a playful lockup that was brought to life in lit neon inspired style by IDL's crack shop. By routing MDF, lining the channels with LED light and capping the structure with white acrylic we were able to create a neon affect on a short timetable. We broke the saying up over three Oregon inspired structures to form a themes backdrop for the event.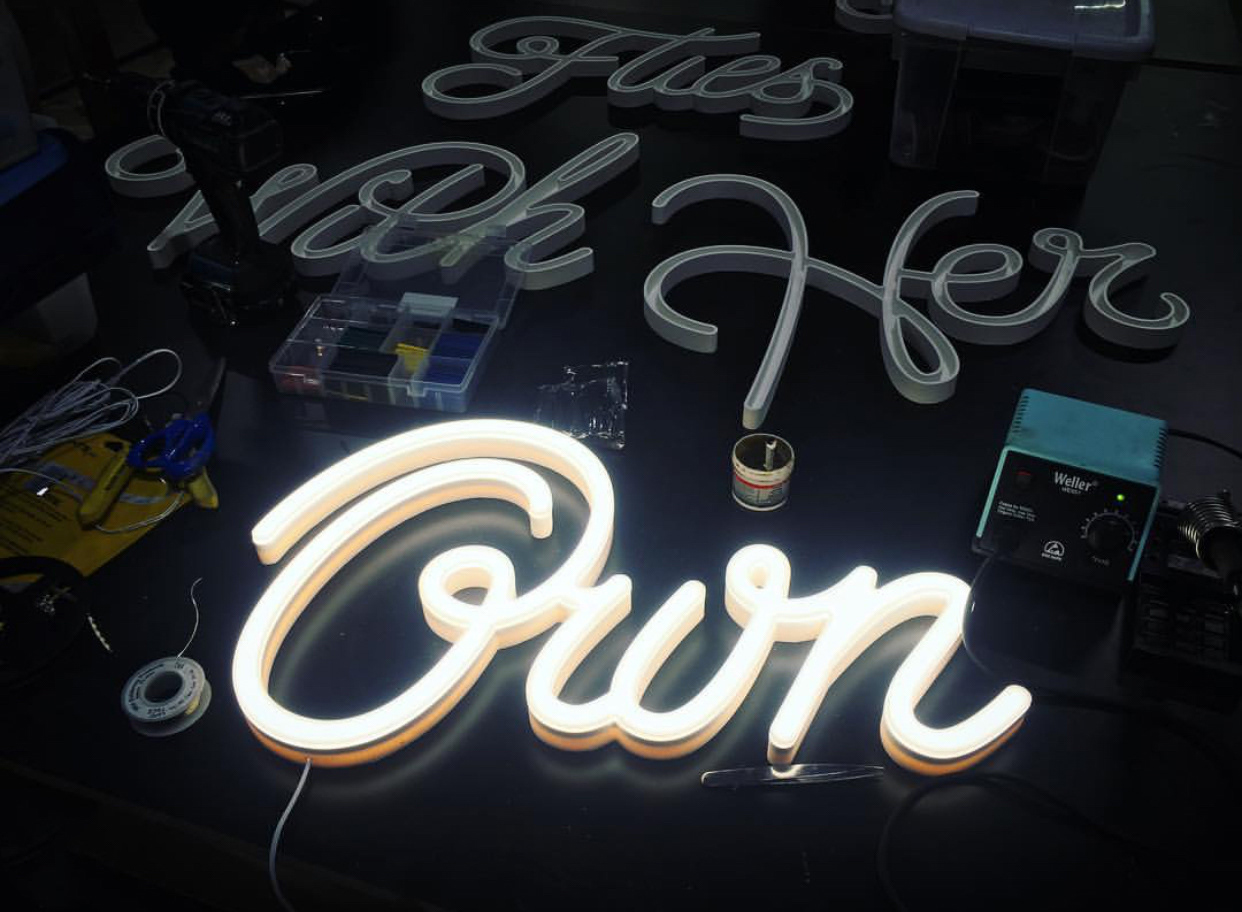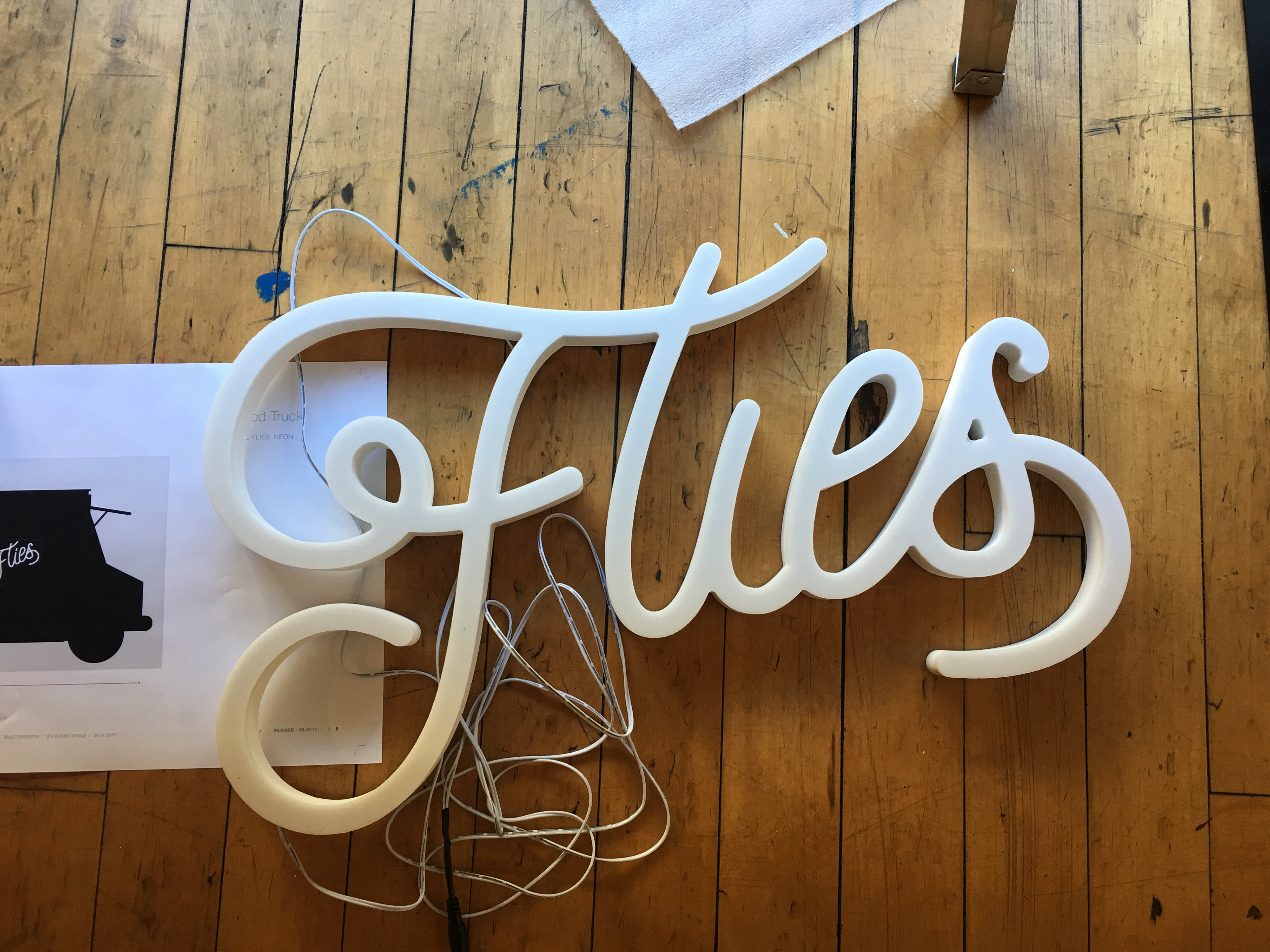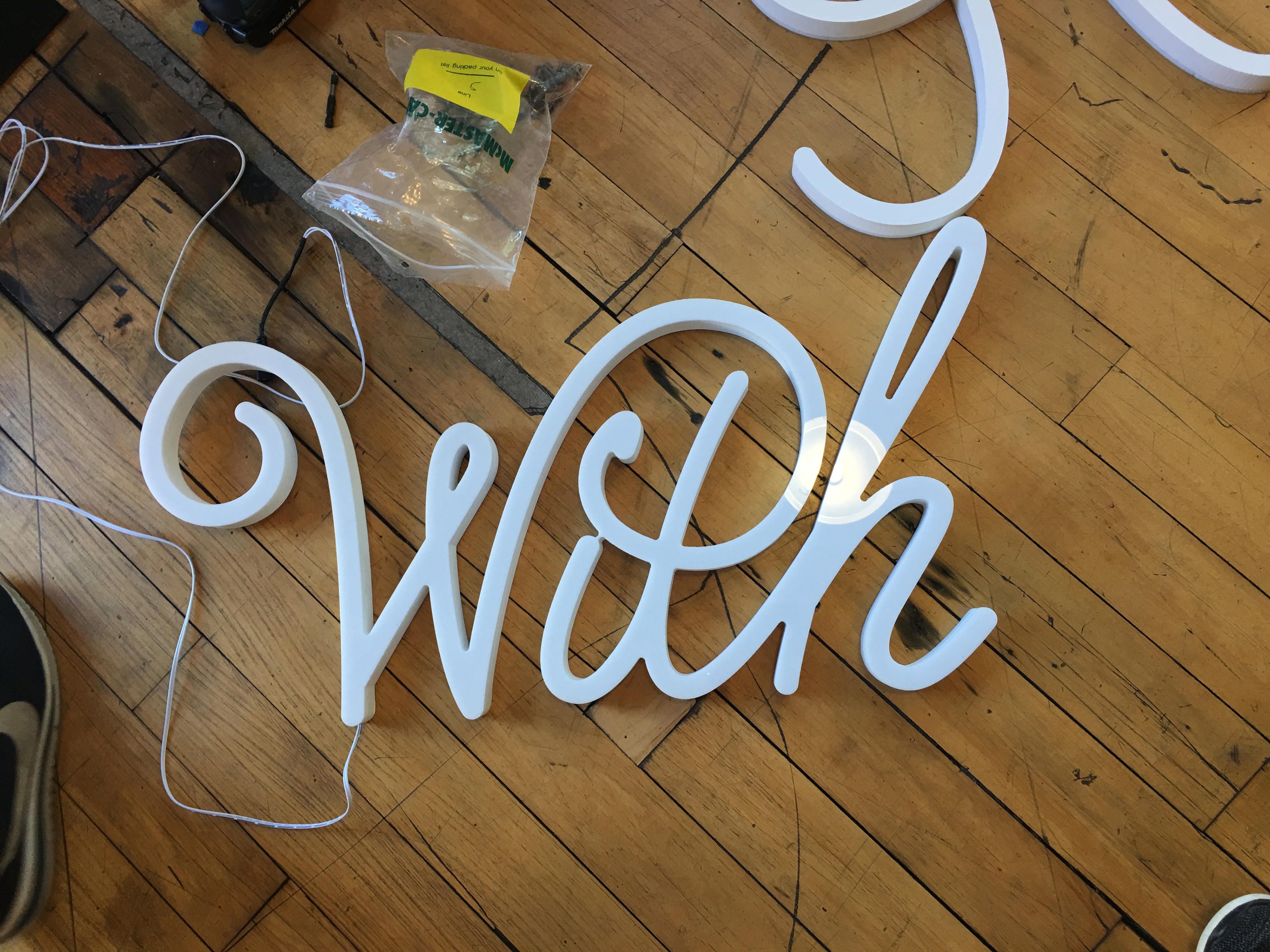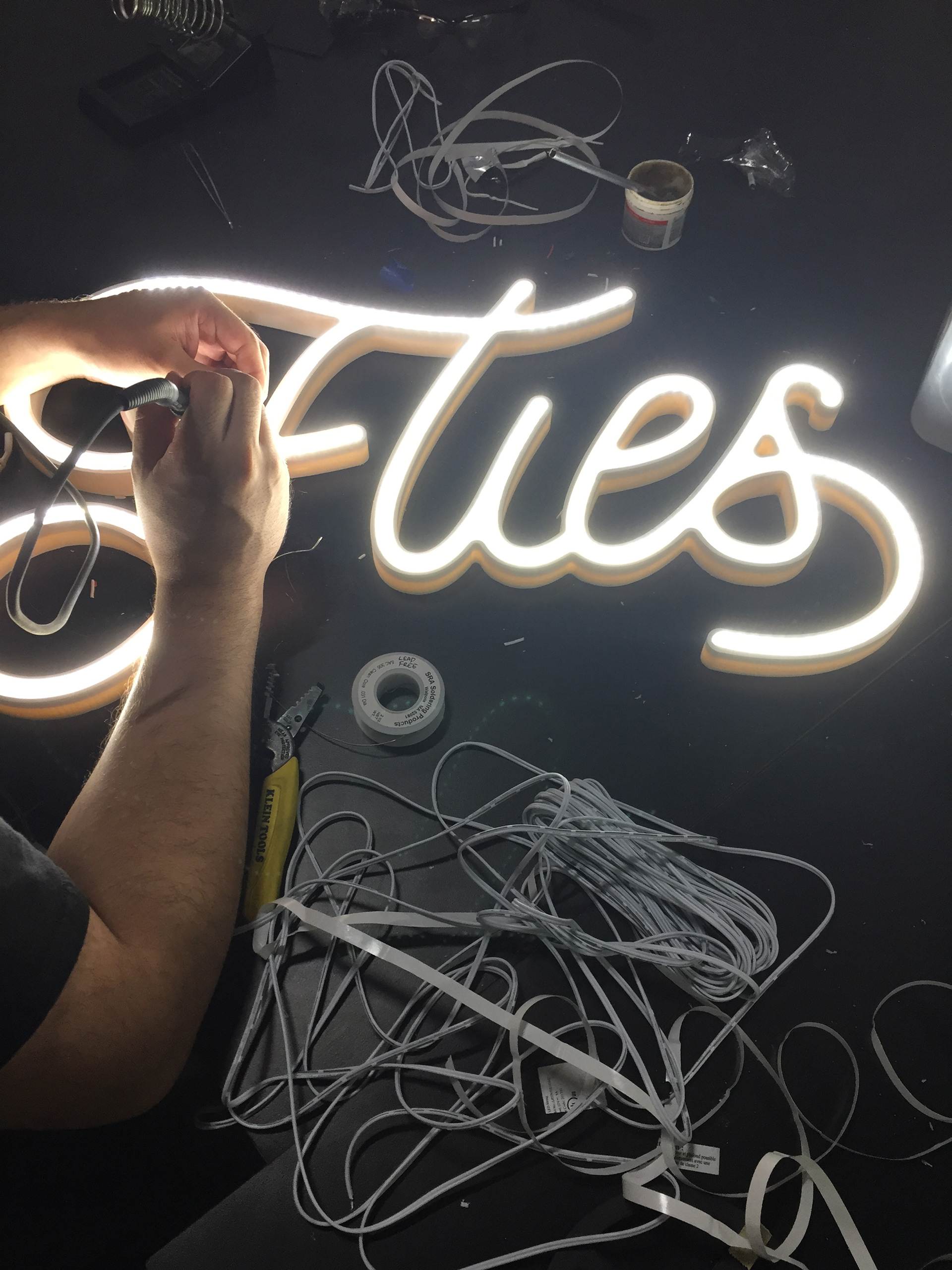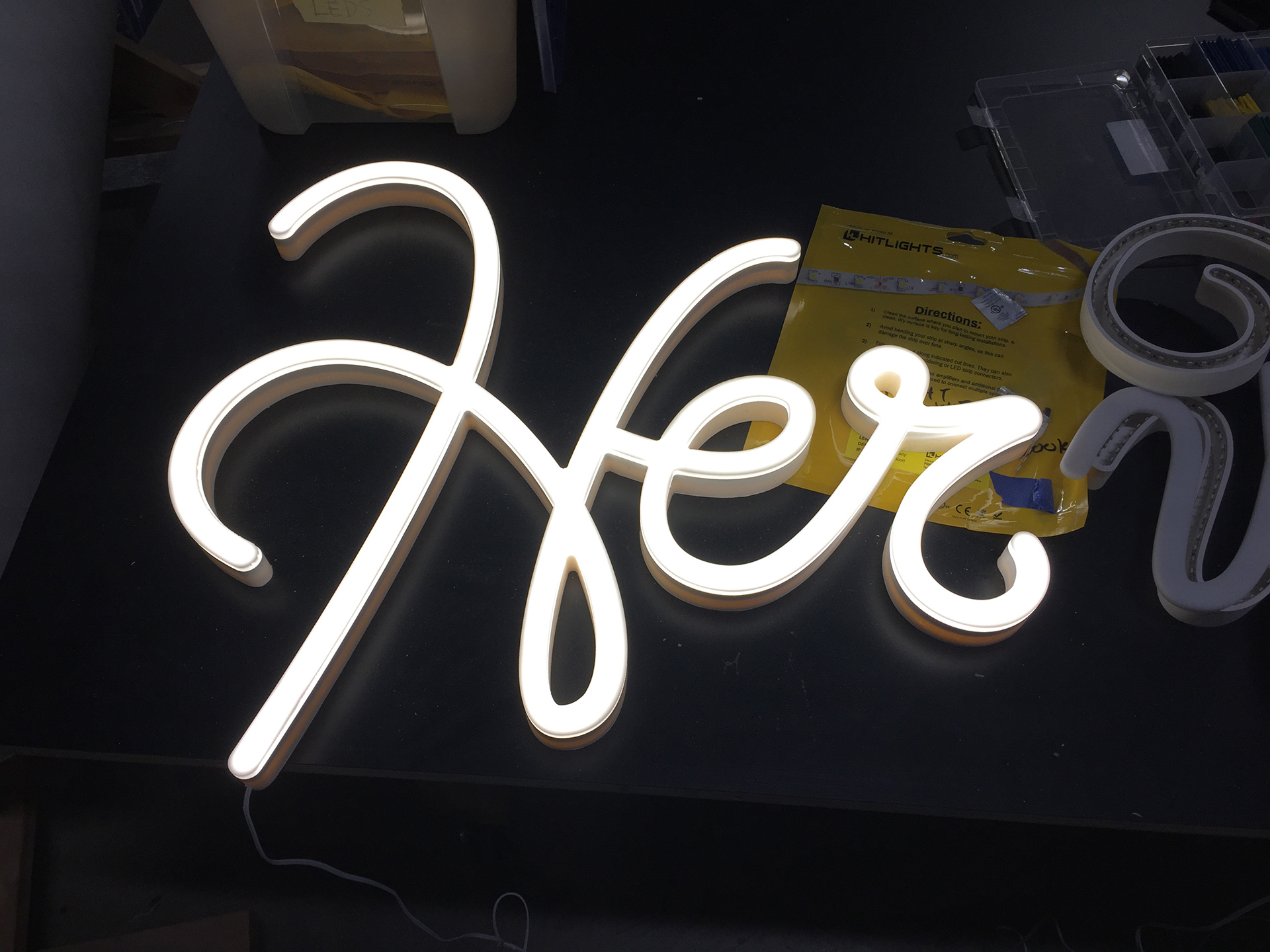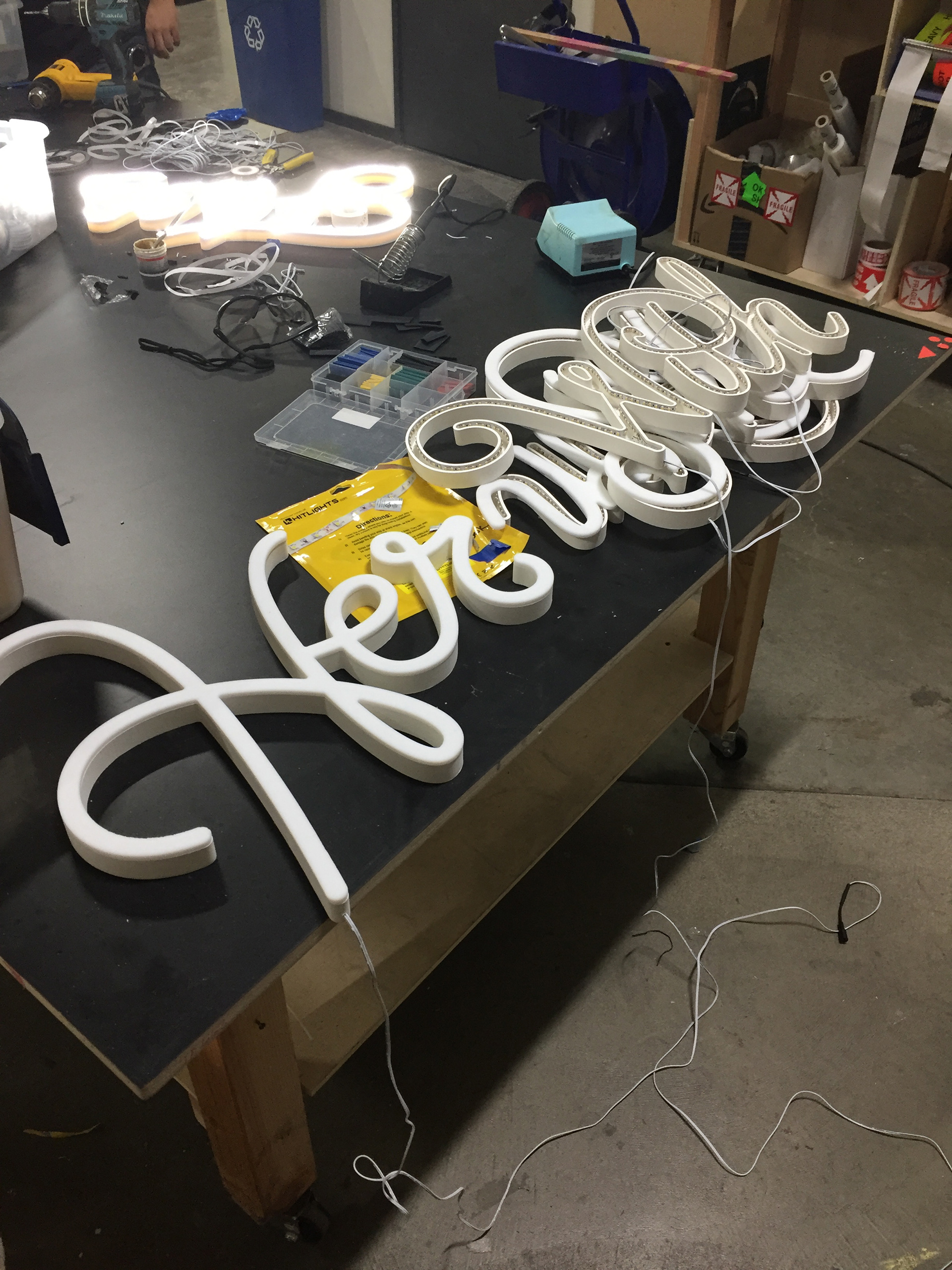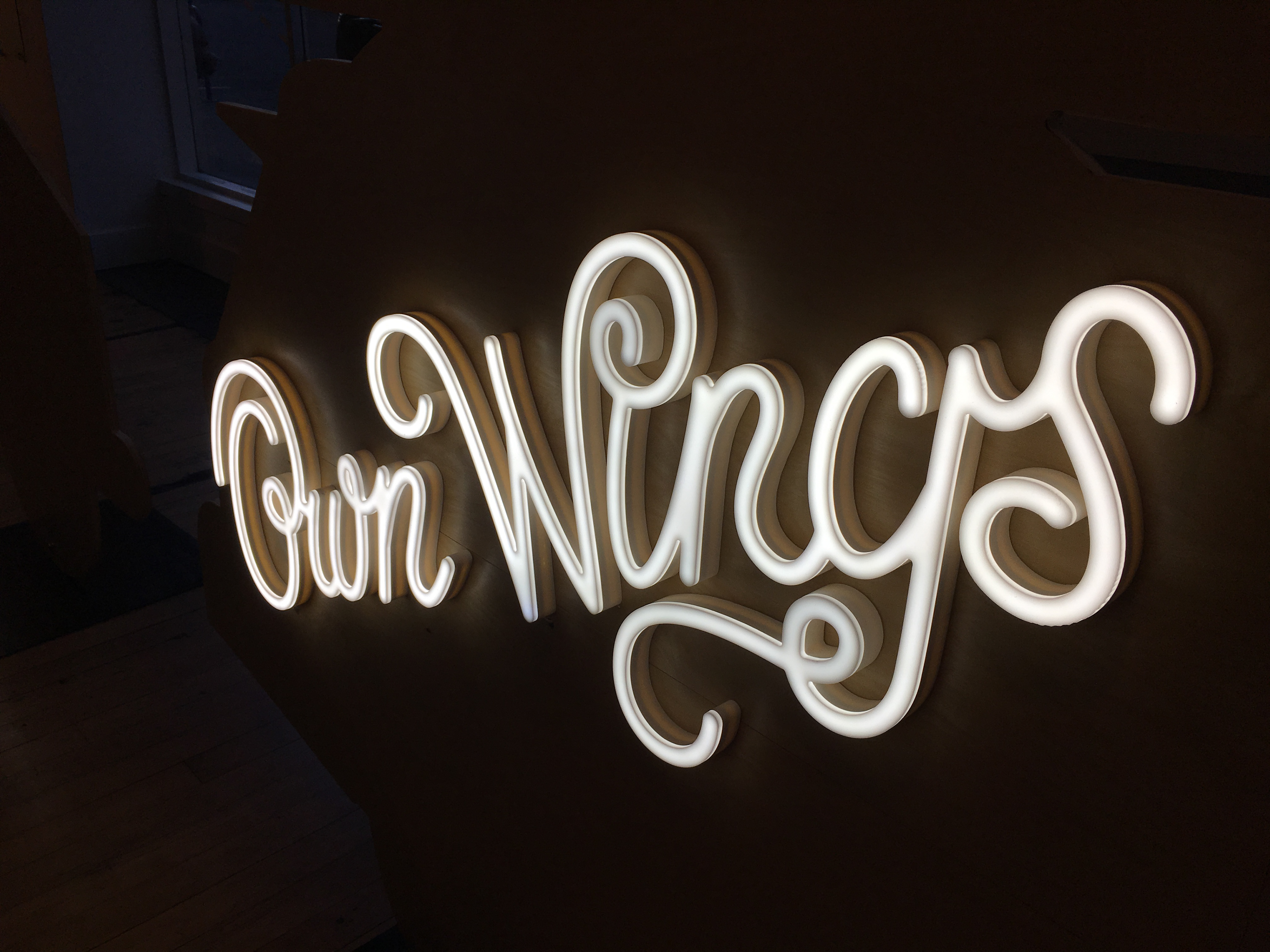 Art Without Pity : Timber Army Fundraiser
When the Timber Army comes calling, I usually start creating. What began as a dusty old storage saw was transformed with a little paint, elbow grease and hand type. As a long time fan, I wanted to use the vintage saw along with a retro timbers logo and even a phrase from an old chant that has been shelved to convey the club's past. In the end, the chainsaw was even purchased at auction by The Maestro himself, Diego Valeri, who I got to meet for the briefest of moments.